Code for Change Nepal, a platform for learners to learn and trainers to transfer their learning to learners is hosting an event on becoming an effective communicator. The event will be facilitated by a group of more than 200 active volunteers of Code for Change Nepal from all over the country. The whole session will be free of cost. Anyone who is interested to expand and widen his/her communication skills can join with prior registration.

About Code for Change Nepal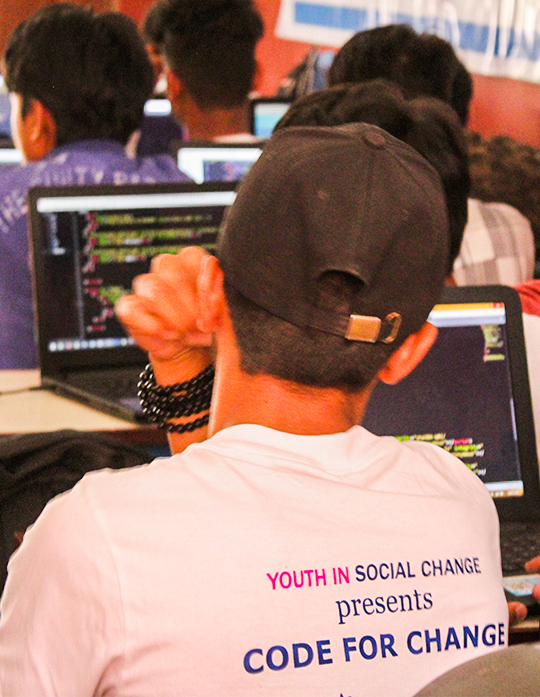 Code for Change is a project initiated by "Youth in Social Change," a non-profit organization, in collaboration with the students from various colleges around the country. It aims to bring IT students and professionals together and help them with relevant skills and knowledge required to achieve a height in professional life. Code For Change has become a bridge between IT students and professional channels. It provides students with great networking opportunities as well as industry exposure.
Meet the speaker: Nishma Dhungana Chaudhary
Popular Media Personality, Nishma Dhungana Chaudhary will provide some insights regarding improvement in communication skills. She will share her experience regarding the role played by good communication skills to help her achieve such a feat. Nishma, who started her career from Miss Nepal in 2015, currently hosts a podcast "The good health" from which she shares valuable tips to balance physical mental, and emotional health. She is also a social worker with a degree in Clinical Psychology who regularly provides emotional support to needy ones. She is also the co-founder of "My Sirani", an app and website made for online counseling for people in need of mental health support. Likewise, she has previously hosted multiple shows on different TV channels and radios.
How to participate in the event ?
The session is completely free and anyone can join the session hosted with live interaction via Google meet. To participate in the event, first, you have to register by filling up the form provided below. Upon successful registration, you'll be mailed further details of the event.
Event Details
Title: An Event on Becoming an Effective Communicator
Host: Code for Change Nepal
Event Date: Shrawan 2, 2078 (July 17, 2021)
Event Time: 1 pm to 2:30 pm
The event aims to help participants understand the possible pitfalls in everyday communication. The participants will also be guided on methods to develop good listening skills. Furthermore, some discussions will focus on identifying the common areas for miscommunication as well as recognizing communication styles. If you are willing to shore up your communication skills, this event is going to be a lot fruitful for you.