 After being postponed 2 times due to COVID-19, CAN infotech 2022 will finally be starting from Baisakh 7 till Baisakh 12. It became official when a special conference was held in Kathmandu and was given a green light. This exhibition will be held only in Kathmandu this time but in past, it was held in all the provinces of Nepal.
The new edition of CAN Infotech 2022 is sponsored by IME Pay and it has contributed to promoting events like this in the last couple of years. IME pay allows its users to do various kinds of payments through its digital wallet service. You can do payment by yourself as well as with the help of agents.
This will be the 27th edition of CAN Infotech, one of Nepal's largest infotech events. It aims to provide assistance to many sectors of information and communication technology entrepreneurs who were impacted by COVID-19.
What to Expect from the CAN Infotech 2022 Event?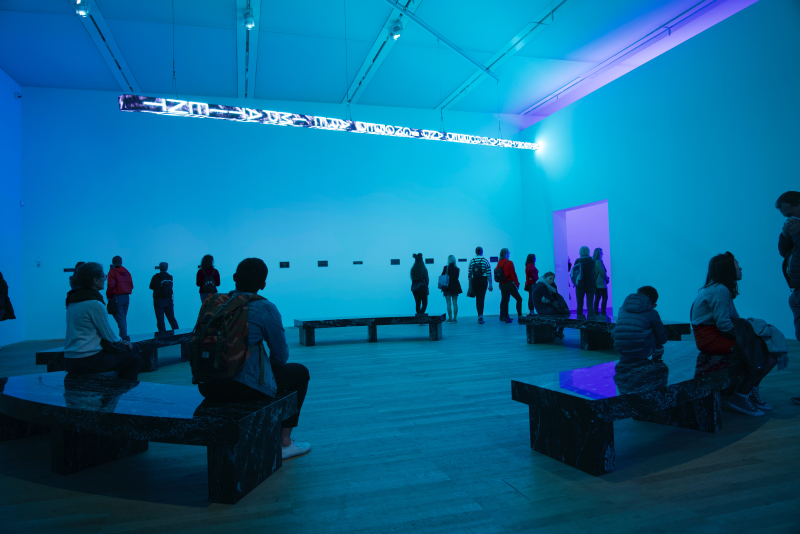 This event will feature the different national and international companies related to information and communication in branded section. In branded section, the member organizations of the CAN Federation that are related to the field of Information technology will show their participation.
Products that are used by banks and other financial institutions to provide their services to customers using information and communication technologies will also be held for exhibition in the Fintech section. It will feature 26 Startups in the Startup and Innovation section where individuals or organizations associated with their innovation will showcase their new products and ideas to the public.
In the aspect of Innovation section, CAN Federation has collaborated with Nepal Institue of Science and Technology whereas, for the Startup, CAN Federation issued a public notice to organizations and individuals to fill an application and they were selected from the applications they received and invited them for the event. CAN. The purpose of inviting startup organizations and individuals is to promote new ideas or businesses and also contribute to practical education.
CAN infotech 2022 is a place where you can see and buy various accessories and items from your favorite national and international firms. Various ICT accessories and product landing organizations will demonstrate their new developments and products to visitors in order to expand their business.
In addition, CAN Infotech 2022 will feature robotics, emerging technologies, WiFi, and the Internet, as well as software, networking, and cloud solutions. Electronics, security solutions, solar power systems, inverters, computers, UPS, laptops, and desktop accessories such as antivirus software, printer, and power systems will also be featured.
Banking Solutions, CCTV, and Hard Disks will be on display for sale. Also on display will be information on Artificial Intelligence, IT colleges, banks, insurance, and accounting software. You will get to know about the different software used in the public sector and self-learning software, and tutorials.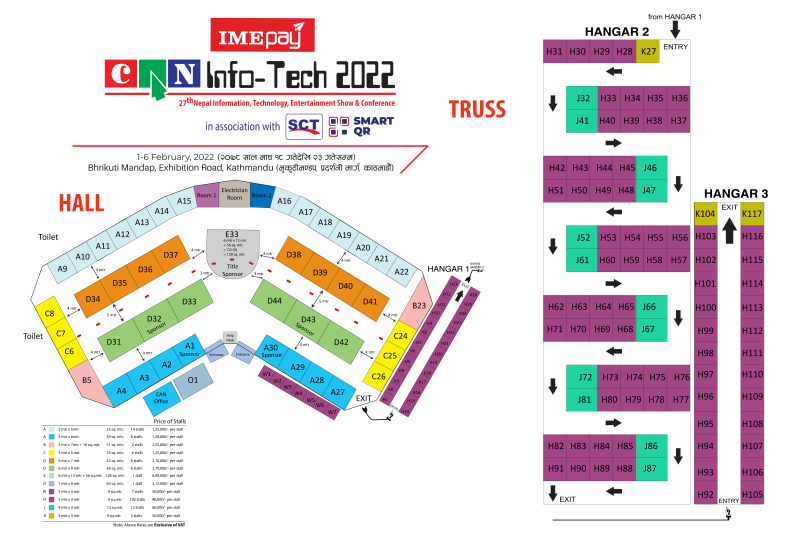 It will feature the TikTok pavilion and beautiful umbrella street concept for those people who want to have a good time during the event. For people who want to get information about the development in the sector of technology, there will be a lot of stalls that will be providing you with information.
To reach the maximum audience, this event will be broadcasted virtually all around the globe through caninfotech2022.com. The last event was witnessed by around 3.5 lakh people and CAN hopes to exceed the number this year. If you want to be part of this event then you only need to Re.1 for the entrance ticket and then you can enjoy yourself being around techs and innovations.
Read about: Get free tickets when booking Yeti Airlines tickets through IME Pay
So if you are technology and innovation enthusiasts or just want to buy electronic products for yourself then mark your calendar because one of the biggest technological and communications events is going to start from Baisakh 7. So enjoy the 6 day's extravaganza of technology and innovations.