One of the best inclusive Computer Training Institutes in Kathmandu, Broadway Infosys Nepal is organizing a 3-day Auto-CAD Session this week. The session covers the 3 most important sessions on Auto-CAD i.e Designing, Drafting, & Approaches. The event will be conducted by industry-leading instructors with more than a decade of experience. The whole session will be free of cost and anyone with an interest in AutoCAD can join with prior registration.
Established in 2008, Broadway Infosys Nepal has been awarded "Nepal's best IT learning center". The institute has been conducting free courses on programming, digital marketing, web designing, and networking over the years. The 3-day Auto-CAD session is starting from 26th May, 2021 and this session is specially crafted for Civil, Architect, Overseer, Mechanical, Electrical Engineers. At this difficult time of covid-19 and lockdown, Broadway Infosys Nepal hopes the engineers can gain knowledge and acquire wide range of opportunities to understand Auto-CAD and also have an insight on career opportunities ahead.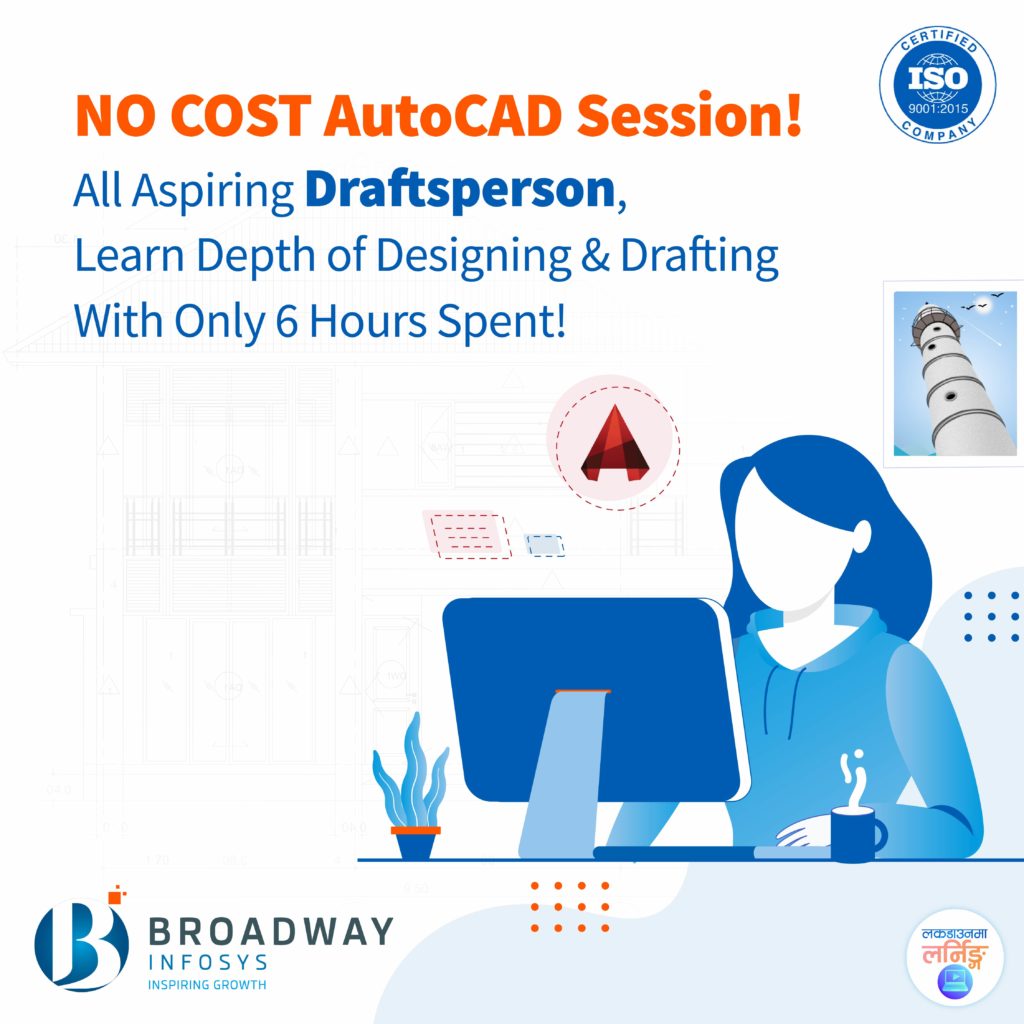 Who are eligible to participate in Broadway Infosys Auto-CAD session?
There are no specific eligibility criteria for participation in this event. The event is mainly intended for engineers but anyone with a deep interest in AutoCAD can join the event with prior registration.
How to participate?
In order to participate in the event, first, you've to register your participation by filling up the form provided below. Upon successful registration, you'll be mailed further details regarding NO COST Auto-CAD Session – 2078 by Broadway Infosys Nepal.
Event details
Title: NO COST Auto-CAD Session
Host: Broadway Infosys Nepal
Event Date: 12 to 14 Jestha 2078 (26 to 28 May 2021)
Event Time: 10:00 a.m. to 12:00 p.m
Registration link https://forms.gle/YTzRLoAFLehRTZG76