 Big CG Day 22.2.22 hits today to the Nepali market as CG Digital e-commerce is presenting the year's largest sale. Today, you will get a lot of great deals on purchasing through CG Digital e-commerce.
When you buy things from www.cgdigital.com, you'll get a lot of great deals, a lot of cash back, and a lot of different gift baskets. You can either shop the products through this website or simply download the CG Digital app from both the App Store and the Google Play Store.
Consumers can enjoy discounts on every product and service under CG Group and even can reduce the price using different coupon codes, discount vouchers, take part in a bumper lucky draw and win 55" CG UHD TV. Additionally, 22 early birds will get gifts worth Rs. 2200/- on purchase over Rs. 22000/-, as well as free delivery, free installation, and also, can get their desired electronics products through Flexi pay.
Brands on BIG CG DAY
CG Electronics
CG Foods
CG Net
CG Hills
CG Education
CG Hospitality
CG cement
CG Pay
CG Cement
United Insurance
BIG CG DAY brings its customers a great deal:
Free delivery all over Nepal
Bumper Give away (55"UHD TV)
Bank card discounts
Instant cashback up to Rs. 3000/-
Additional discount coupon up to 10%
Free Installation
Early bird gift worth NPR 2200/- on a minimum purchase of NPR 22000/-
Attractive discount up to 42%
You can get amazing offers on these CG Holdings during Big CG Day 22.2.22:
CG Electronics:
Get minimum 22% off on consumer electronics
Instant Cashback up to NPR 3000/-
Additional discount coupon up to 10 %
Free Installation
Free delivery all over Nepal
CG Foods:
Buy WaiWai Express Akbare chili chicken 5 packets + Kwiks potato chips 2 packets + RIO Mango 5 packs at Rs. 300/- only
Buy waiwai dynamite chicken 3 packets + kwiksakbare sticks 4 packets + waiwaiaalo tama 6 packets + Rio mixed fruit 5 packets at Rs. 500/- only
CG Beverage:
Buy Nepal Ice Natura + Nepal Ice Timur combo pack 330 ml (6pcs) at Rs. 828/- only.
CG Education:
Get attractive discount on CG education verticals.
CG has 9 institutions under its umbrella.
CG Hills
CG Hills bhaisepati is envisioned in a way where nature's boundaries & beauty meet every luxury you would expect, CG Hills bhaisepati is undoubtedly the new residential Hub for the valley.
On BIG CG DAY, you can book and get an attractive discount for the first five bookings and also get electronics products worth Rs. 10 lakh from CG digital e-Commerce.
CG Hospitality:
Vivanta
Vivanta Kathmandu brings you a deal you cannot afford to miss. You can book your deluxe room with breakfast now and get a complimentary lunch or dinner at Mynt during your stay. (NPR.9000 net per night). Furthermore, enjoy the discounts like:
22% discount on food and non–alcoholic beverages across all the restaurants.
22% discount on yearly wellness membership.
22% discount on freshly baked products.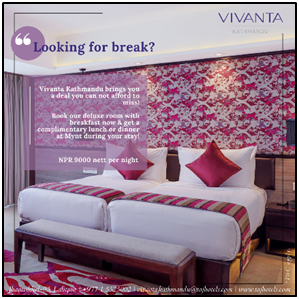 Miraya
Live Like a king and play golf get 20% off on PESCE restaurant & 30% off on Spa and also visit Shashwatdham.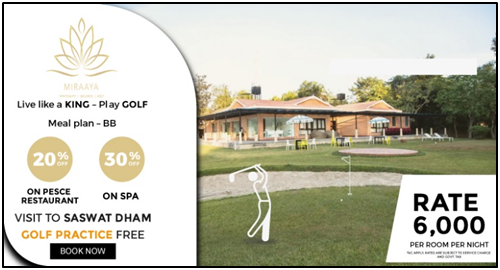 The Fern
Pay for one night and stay second night for free at NPR. 8500. T & C apply. Also you will can use swimming pool for free for food & beverage bill above NPR. 5000/-
Meghauliserai
Pay for 2 nights and and get third night stay for free at Rs. 42000/- T & C apply
Get 20 % off on spa & 15% off on safari on this "BIG CG DAY."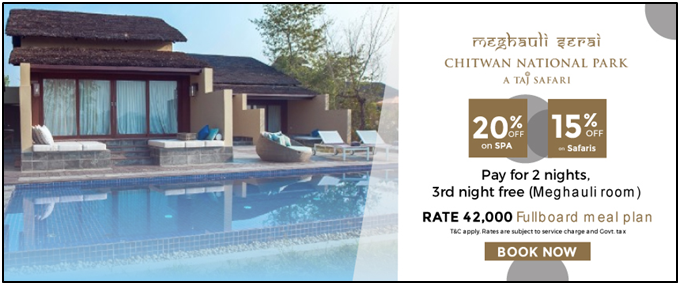 Unnati Cultural Village
Cultural stay 50% discount on 2 rooms booking at a time at NPR. 12000/-. T & C apply
Get 50% off on half board meal plan
CG Cement:
Book now and get attractive offers.
United Insurance:
Up to 10% discount on general insurance products.
There will be many other exclusive deals on CG Products. This is the first time in Nepal that you can get such a hefty discount on every product of CG.
Chaudhary Group (CG) is Nepal's first multinational conglomerate with more than 112 companies, having its presence in 20 countries. The business sectors it covers go beyond the count of our fingers. From FMCG to education, from bio-tech to hospitality, and from financial services to fin-tech, CG is growing even more. CG is celebrating this Big Day 22.2.22 with all the Nepalese, giving discounts and offers from any of the CG holdings spread across the country.
Also read: Join with Neema Academy to Celebrate Digital Learning Day on February 22