Digital marketing is at its peak due to the increased rate of participation of people in digital platforms. It has become important for businesses to have their presence in digital platforms moreover on social media. It has been a great opportunity to widen its reach and get one's message across easily. Handling these platforms can be difficult for companies but with the partnership with the right digital agency the workload can be lessened and the goal can be fulfilled.
So, here we have curated a list of Best Creative Digital Agencies in Nepal: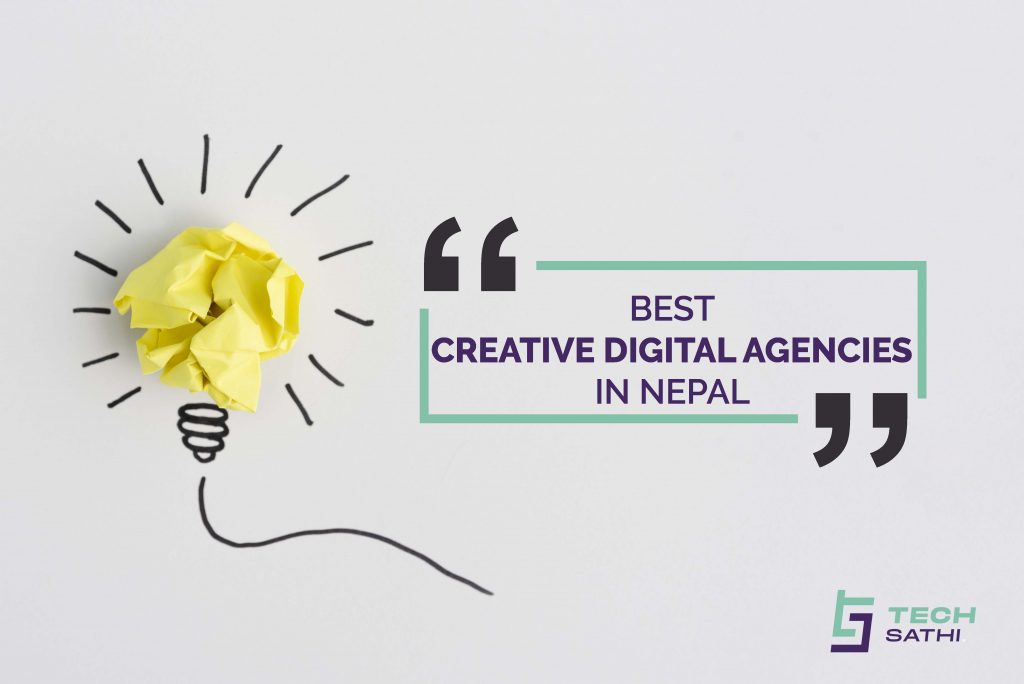 Digital Gurkha
Services:
Digital branding, SEO, SEM, Pay per click, local SEO, e-mail marketing, conversion rate optimization, social media marketing
Digital Gurkha is one of the leading Digital Marketing agencies in Nepal. It consists of experienced members who have worked in the digital marketing space for more than 3 years. The story that had started with a chair turned into a council of fifteen when two siblings wanted to establish an organization that would be the epitome of creativity and passion. With the mission to bring about a shift in the conventional marketing approaches, they have been working with businesses not only to increase sales but rather build a brand. They provide end to end digital marketing services that can help your businesses to reach greater heights. They are your growth hackers.
Some of the Clients they have worked with: Hongshi, Vianet, Machhapuchre Bank, IIMS college and many more.
Social Aves
Founding Date: 2009
Services:
Social Media Marketing, Content Marketing, SEO, SEM, Influencer marketing, e-mail marketing, website design, and development.
Social Aves has been in business for almost a decade now. It was founded in early 2012 by a group of IT enthusiasts who reckoned social media to be a powerful tool. They wanted to utilize this tool to change the marketing scenario of Nepal.
The Creative Avians, begin their work with thorough research and proper data-based analysis. The prime goal of Social Aves is to create and maintain the online presence of their clients. They also work on providing complete and smart technological marketing solutions to the business enterprises. This one-stop solution for every digital media marketing focuses on creating an emotional connection between your brand and the audiences.
The company has worked with: Dell Nepal, Worldlink Communications, Pran, Pashupati Paints and many more.
Pixel Creatives
Founding Date: 2018
Services:
Creative, Productions, Web
Pixel Creatives is a digital solutions company who provides integrated marketing solutions that meld all aspects of creativity, media production, and web-related services. Pixel primarily works with medium to large scale companies as their creative partner to help them with their digital activities. Moreover, they incorporate content, strategy, and technology, so that your business problems meet creative solutions.
In just a time span of over a year, Pixel has managed to build a clientele consisting of SMEs, Business Groups, Multinational brands, Government Bodies and Non-profit Organizations like Samsung Plaza, Him Electronics, Radisson Hotel, Goyal Group, Nepal Culture & Film Centre, BHOJ.
Ads Market
Services: Social media platforms, Designing, Mobile, Marketing, Strategy
Founding Date: 2009
Ads Market Is a Full-Service Digital Marketing Conglomerate providing a wide range of digital marketing services under four companies, Ads Digital Marketing, Ads Developers, Ads Production and Ads Active.

With the vision of becoming one of the leading digital marketing agency in South-East Asia, the services provided by Ads market is of international level. Their prime focus is to ensure the first-class level of service to all clients, through their high standard performances. Providing a constant eye for detail and a focus on quality, while maintaining a level of customer service and impartial advice, Ads Market Pvt. Ltd exists to benefit your company's bottom line.
They deliver end-to-end digital marketing solutions based in accordance with your needs. So, that you can consistently achieve outstanding results. Working in partnership with the Ads market can help you accelerate growth online and increase your digital marketing returns. As a full-service digital marketing agency, with their depth and breadth of knowledge, experience, and expertise they are here to fulfill your digital marketing needs.
Some of the companies they have worked with are Chaudhary Group, LG, Agni Group, Benelli and many more.
Act 360
Founding Date: 2015
Services:
Design and Media, Web Development, Marketing and Development
Act360 is a Marketing Technologies company based in Hattisar, Kathmandu, Nepal. ACT provides quality Digital Marketing services along with the added benefit of a data-driven decision-making system in order to help businesses achieve their digital marketing goals.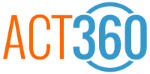 The ACT team lives by a certain set of values that embodies their cultures and helps them thrive. They focus on being fun and innovative, select skilled and motivated people to always deliver the best, ensure customer success and use learning as a tool to thrive. They provide easy solutions for your digital marketing needs, be it for a big or for a small organization.
Ads Manager by ACT 360 is the First and Only service in Nepal that lets users run Facebook ads without the need for a dollar credit card, which has been created by Nepal entrepreneurs for Nepali entrepreneurs.
Some of the campaigns they have been a part of The redesign and launching of Honda's website (2017), The redesign and launching of Laxmi Bank's website (2018), Foodmandu's Cheer Your Team campaign (2018), Foodmandu's Online Food Festival (2018) and many more.