 If the public's access to the use of personal information is unrestricted, people can be hurt or disabled. Privacy breaches are commonly portrayed as minor issues by people. On the other hand, personal information may be used as a devastating weapon if it goes into the wrong hands. Nowadays more and more people are getting to know about the importance of digital privacy. Data privacy is becoming increasingly important as more of our data is digital and we share more information online. This article is based on the study done by Surfshark, where Surfshark went through the privacy policies of over 200 applications to see which ones gather the most and which ones collect the least information.
The result of the study shows that the browsers and picture editing applications gather the least data, while social networking and food delivery apps collect the most. The result is based on various types of data tracked such as:
Contact Information
Browsing History
Search History
Usage Data
User Contents
Health and Fitness
Financial Information
Identifiers
Contacts
Location
Purchases
Sensitive Information
Diagnostics
The findings of the study revealed that Facebook owns the three most data-hungry applications i.e. Facebook, Instagram and Messenger. The most popular applications, on average, collect personal information from people across most of the categories. The categories of social media and food delivery tracked an average of 20 of the 32 available data types. The applications that use the least amount of data are usually designed with privacy in mind. Their developers purposefully designed products to not track a lot of data.
Here are some of the outcomes achieved from the study on types of data collected by application of various categories.

Social Media Apps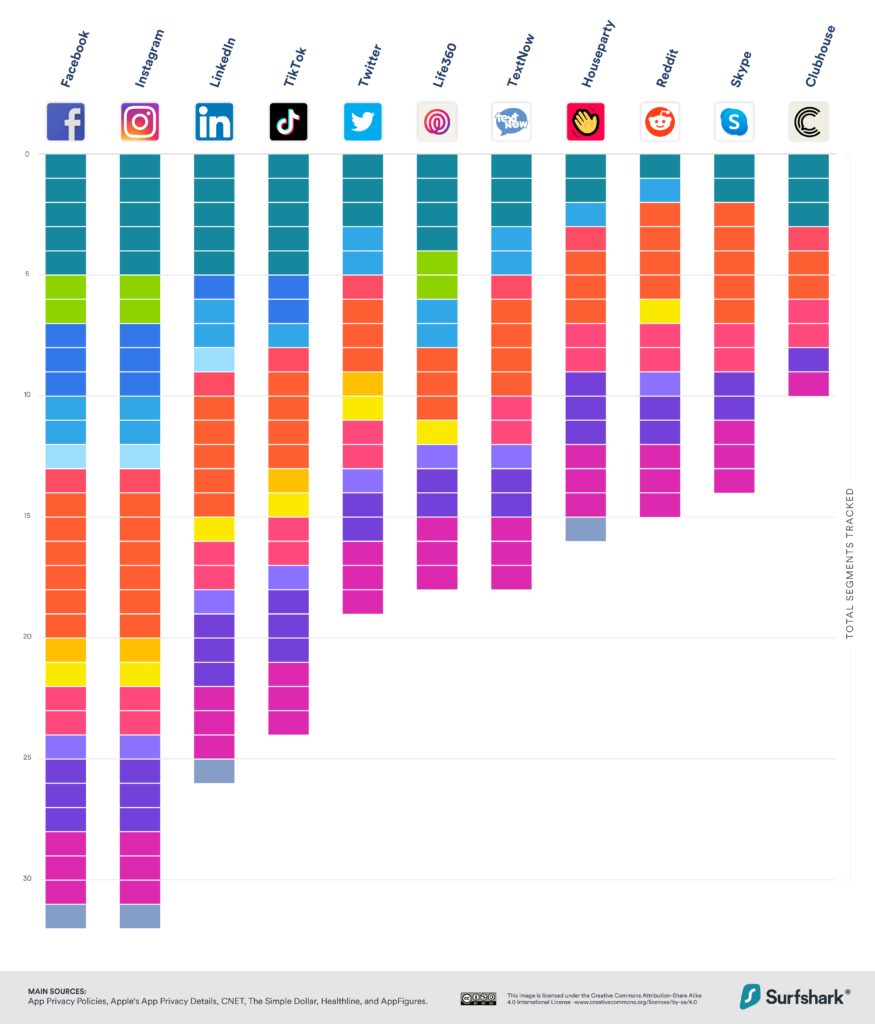 Messaging Apps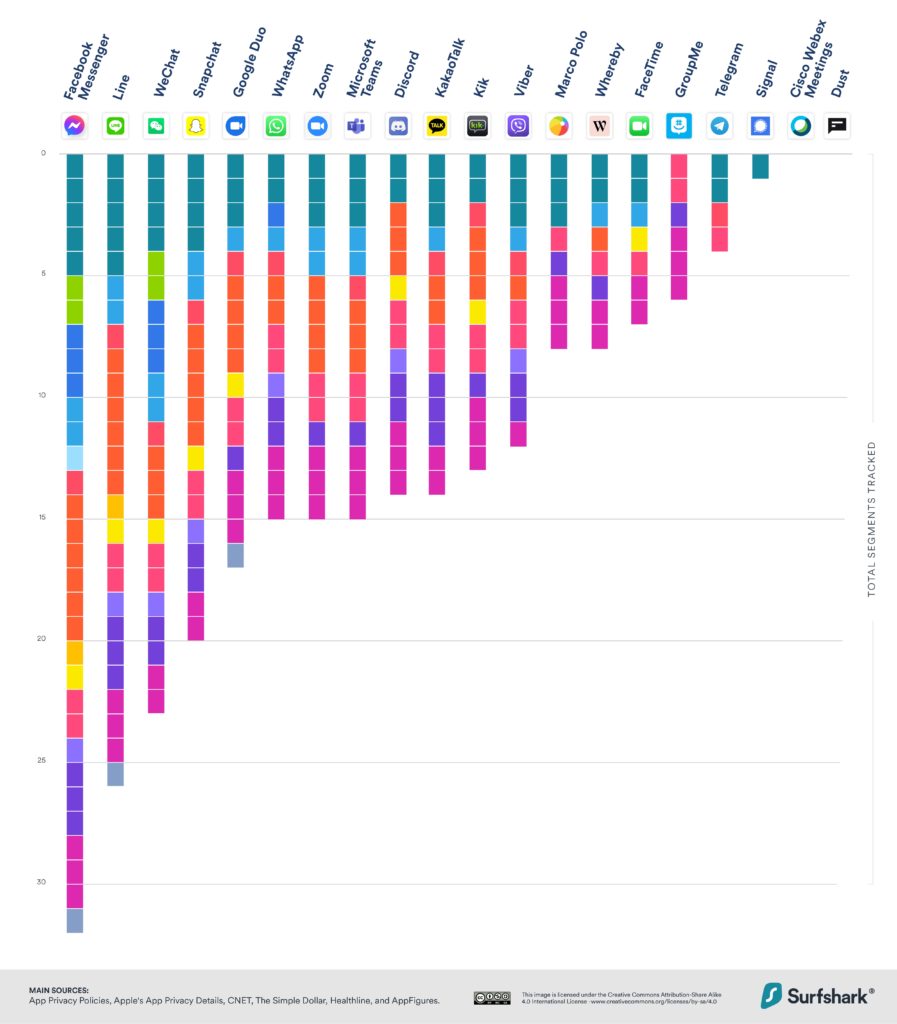 Browser Apps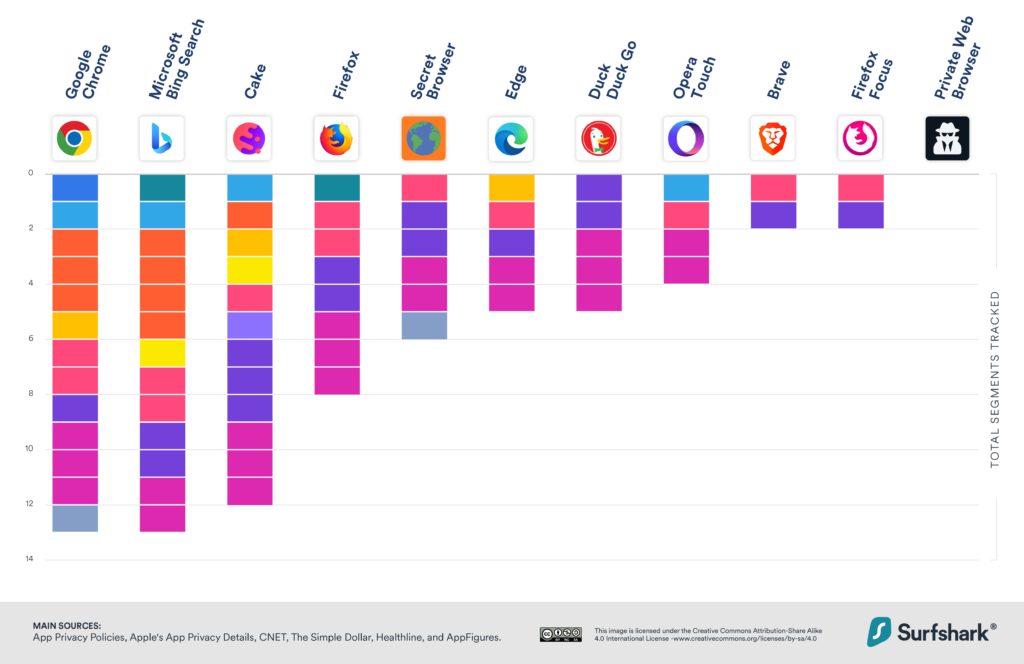 Streaming Apps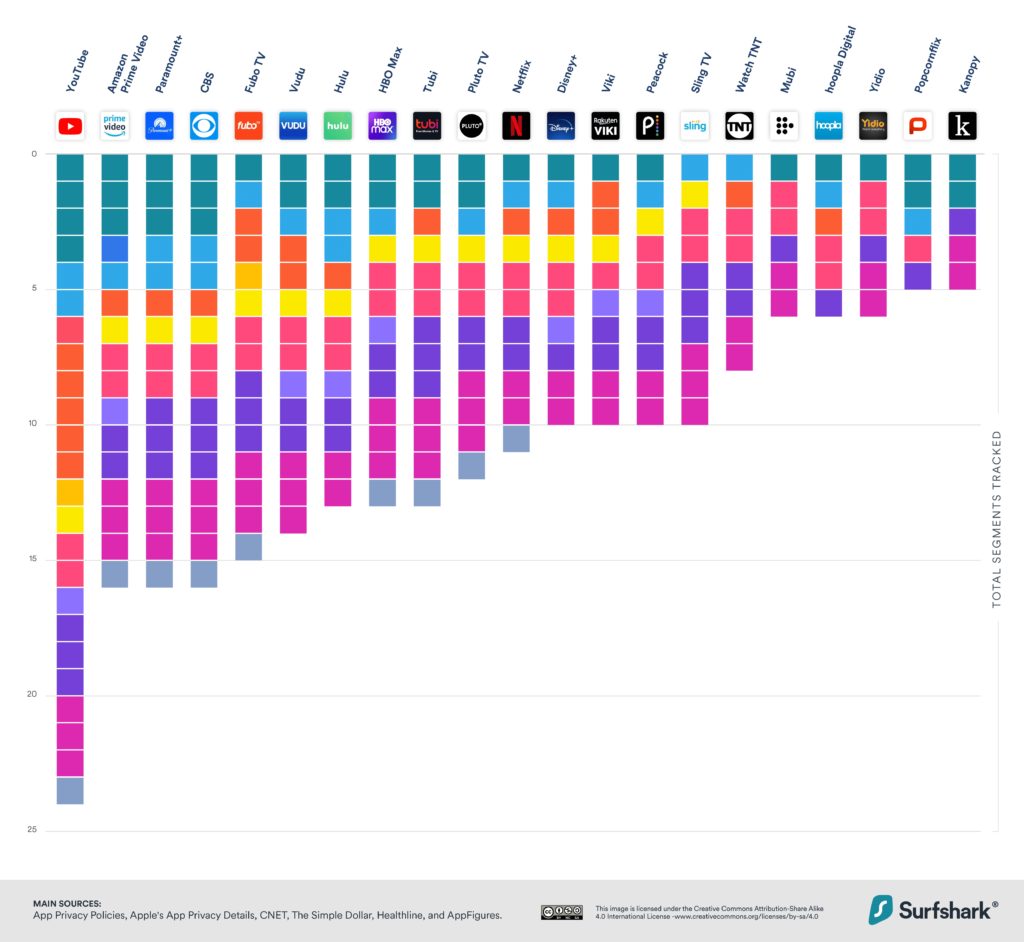 Alternatives for Data Hungry Apps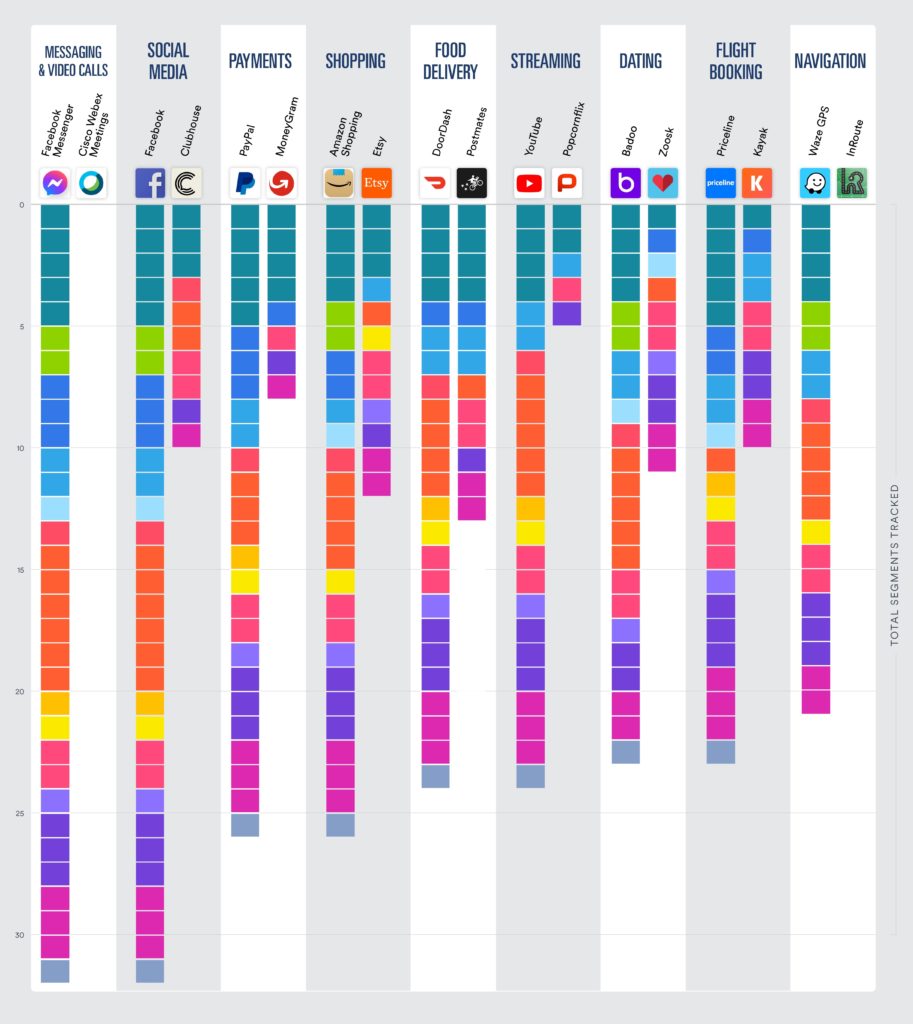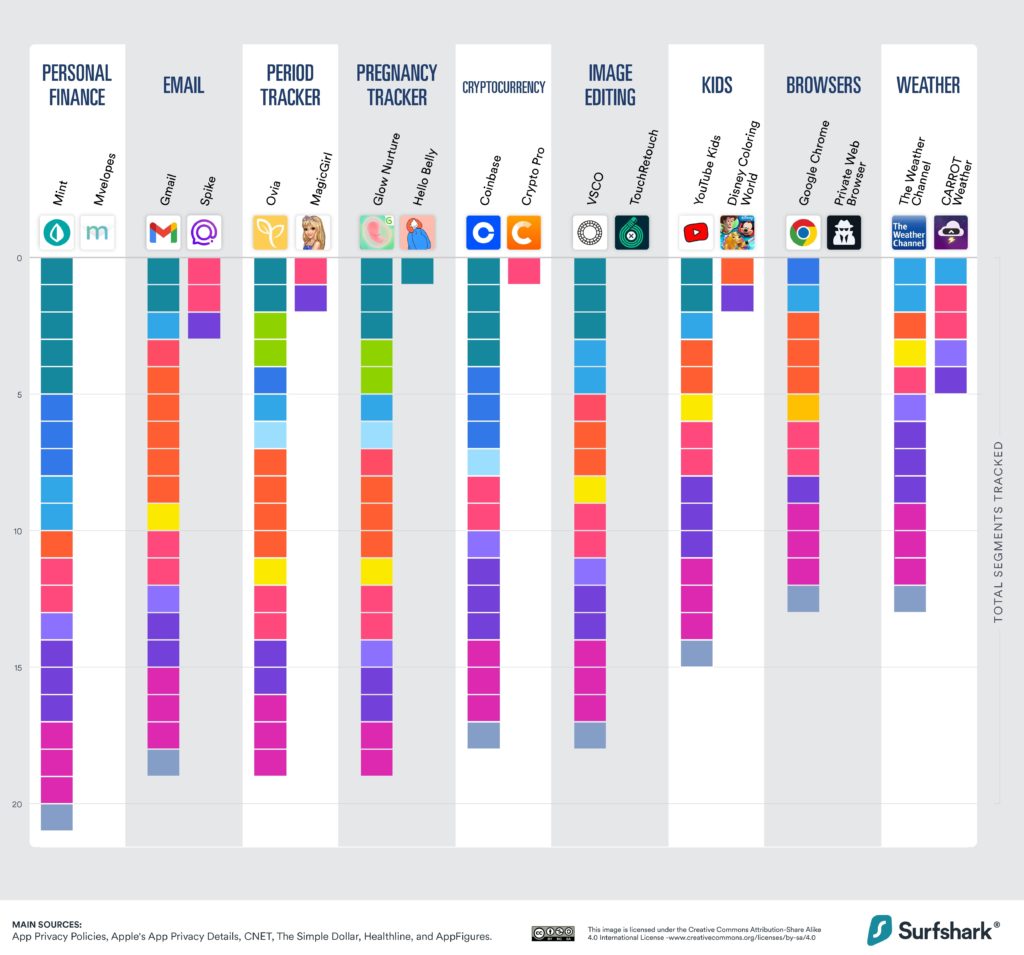 An interactive table is embedded below to assist you in finding the most and the least data-hungry app for your needs. Choose the sort of app you want (weather, dating, financial, etc.) then toggle the results based on the information you're willing to provide.
Also Read: How to Stop Smartphone from Tracking your Every Move?