 The Department of Transport Management recently issued a notice to install an embossed number plate for vehicles that are registered in Bagmati and Gandaki Province. All new vehicles from mid-July will have to compulsorily install embossed number plates while old vehicles also need to install them in coming years. In this article, we will discuss what is an embossed number plate and How to apply for it?
What is an Embossed Number Plate?
People from now on need to install an embossed number plate in their vehicles for people living in Gandaki and Bagmati provinces. So people need to be aware of the embossed number plates. The embossed number plate is a camcorder and incorporates a microchip that is integrated into the vehicle's Navigation system, ensuring it is tracked in the event of a breach or a mishap. This makes efficient tracking of vehicles in the case of accidents and also an efficient way of managing information of the vehicles as well as obtaining revenue.
How to apply for an Embossed Number Plate?
Here is how you can apply for the embossed number plates. You will find an online application on the Department of Transport management which you can fill out to apply.
Step 1: You can click here or search for dotm.gov.np on your web browser.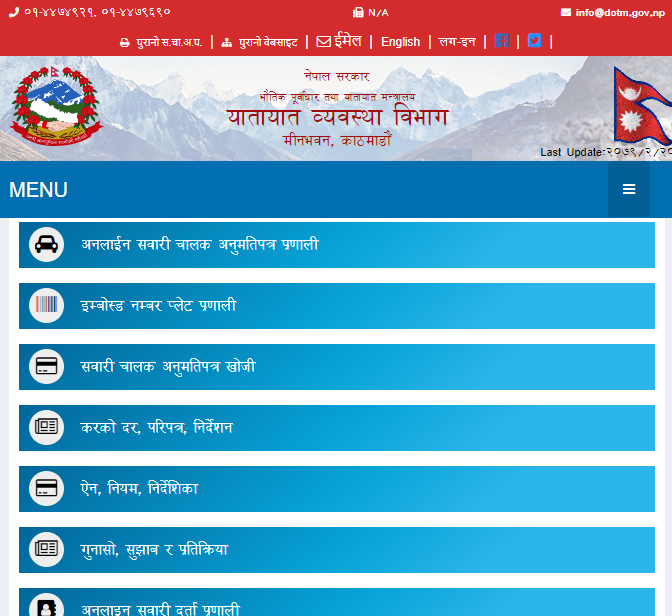 Step 2: You will see the above interface and then Click on the Embossed Number Plate to apply.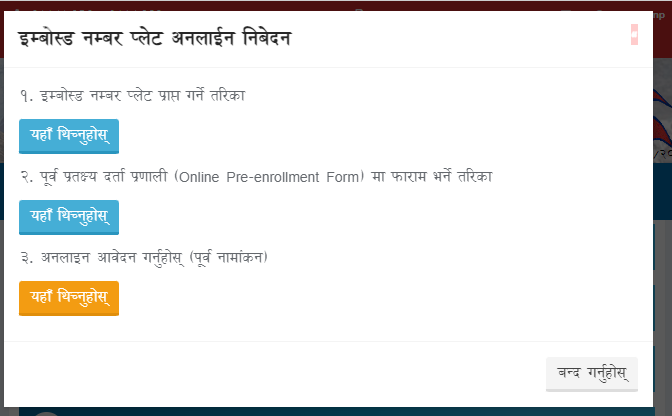 Step 3: Click on the first option to proceed with an application as it will show you the procedure and documents need for applications.
Step 4: Then Click here to proceed

Step 5: You will be shown the above web page and click on the Get Started to start with the application.
Step 6: Enter your basic information such as registration number and registration date.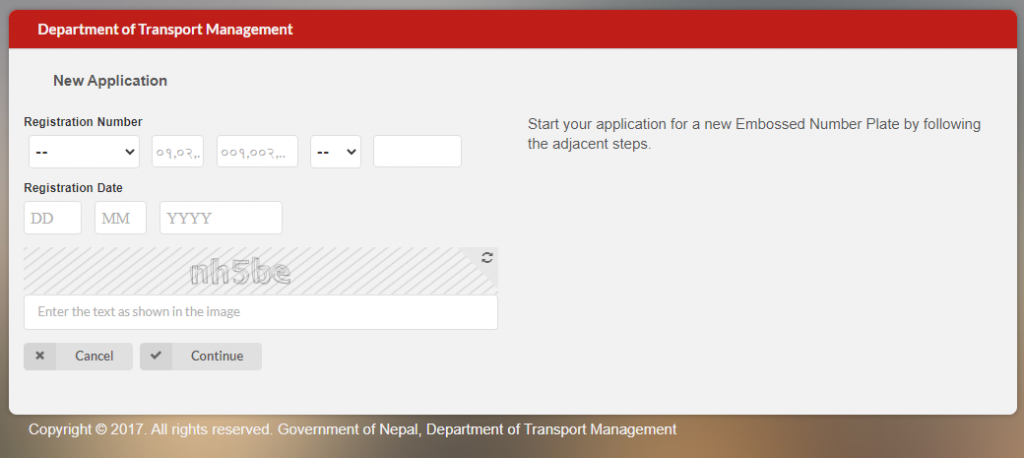 Step 7: Then you need to verify your mobile number and email. You will need to enter your mobile number to get a six-digit verification code and after entering it you will be sent to the next page of the application.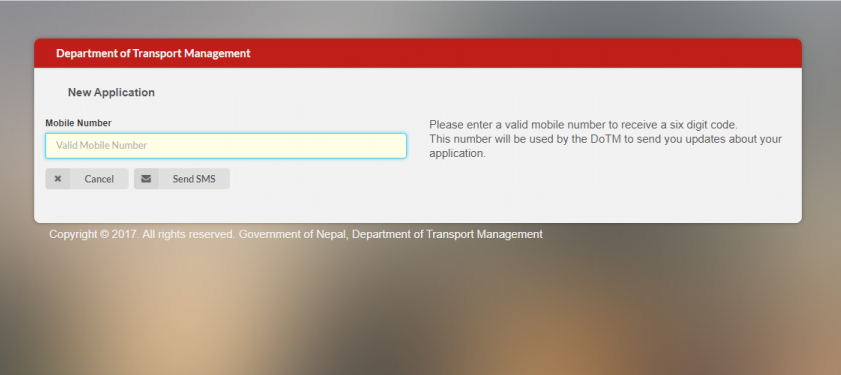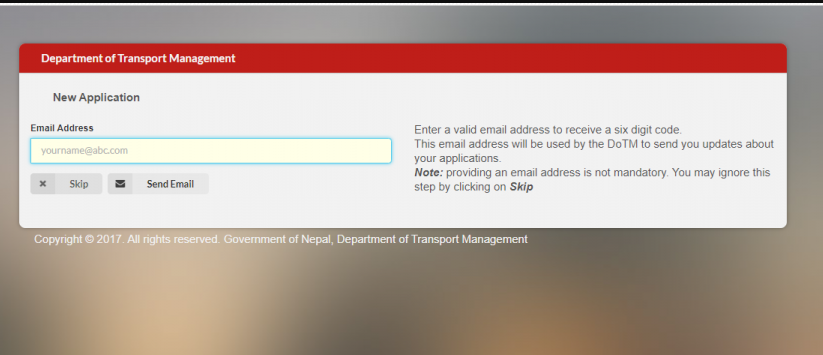 Step 8: Provide all the necessary information related to your vehicles such as registration number, manufacturer of the vehicle, and seat capacity.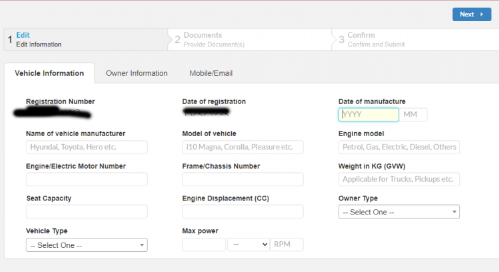 Step 9: After you fill out the necessary information about the vehicle successfully then you can move on to the next tab and fill in the information related to the owner of the vehicle.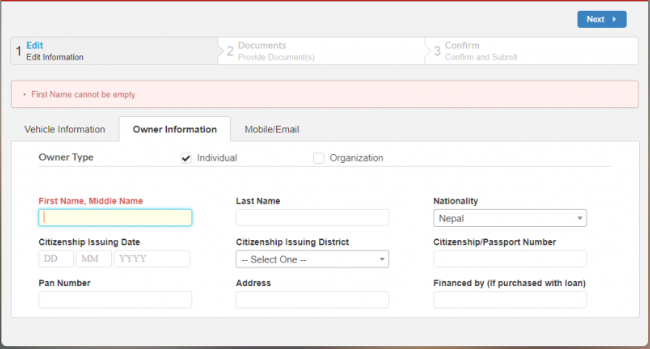 Step 10: After filling out the application Click on Submit button to submit the application and then download the application by clicking on the "Download" button in the top left corner.
Read about: Online Application for Driving License is Now Open : Here's How to Apply ?
In the end, you need to submit your downloaded application to the Transport Management Office. While submitting the application do not forget to submit your Bluebook, Citizenship ID, money receipt, vehicle transport tax receipt along with two passport size photos. You will get your new embossed number plate within two or three days and you need to pay Rs. 2,500 for a two-wheeler whereas Rs. 3,200 for four-wheeler owners to submit the form. For two-wheelers, you can go to the TMO office located at Gurjudhara, Kathmandu, and for four-wheelers, you need to visit Ekantakuna, Lalitpur.