 Remitap app is a fintech product introduced by Machhapuchhre bank to provide a premium banking experience through a digital medium.
It was launched on February 11, 2021, by the bank. It has collaborated with its technological partner in India, AMV Tel Private Limited for developing this particular app.
What are its features?
For those who are unknown about this app, it is the first digital wallet by a commercial bank in Nepal. Developed for mainly facilitating domestic and international remittance, the Remitap app has a wide variety of services like: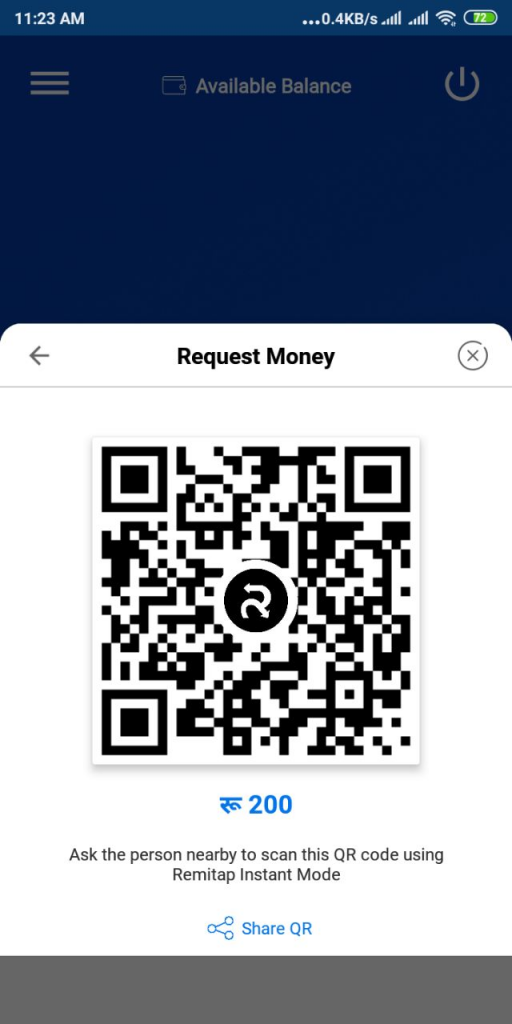 Virtual card and apply for credit cards via the app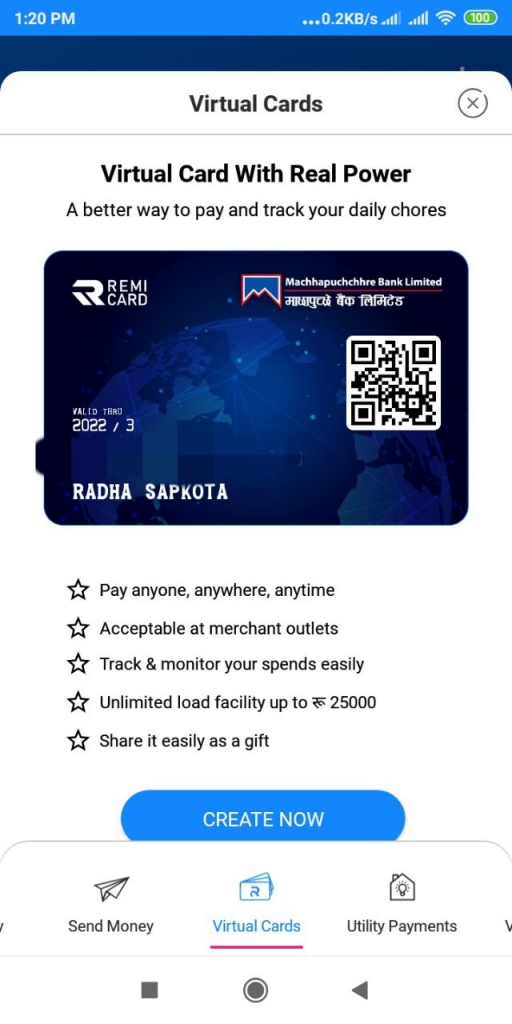 Utility payments, Mobile top-ups
Insurance payments, Flight bookings, Antivirus purchase
Vendor payment through QR
Linking multiple banks
Refer and Earn
With these options and features, it is rendering services that keep up with the recent digital trends in the fintech industry. Having launched by the commercial bank in Nepal, it aims to provide digital banking services with contemporary features like biometric login, virtual cards, a feature that allows gift cards, QR code scans, and so on.
To sum up, these benefits we have listed out 5 reasons to use Remitap:
1. Better user experience
Remitap has interactive UI/UX so as to provide a seamlessly easier digital banking and digital wallet experience. Its biometric login is easy to use and also the scan and request money option is instant. You can avail of requesting money with a single click.
Also, you can accept payments for your business through this app. All you need is just your mobile number and Remitap Mobile App.
2. Consistent cashback
It is providing 3% cashback on mobile top-ups. Also, you can earn NPR 20 in your wallet by inviting your friends to download Remitap.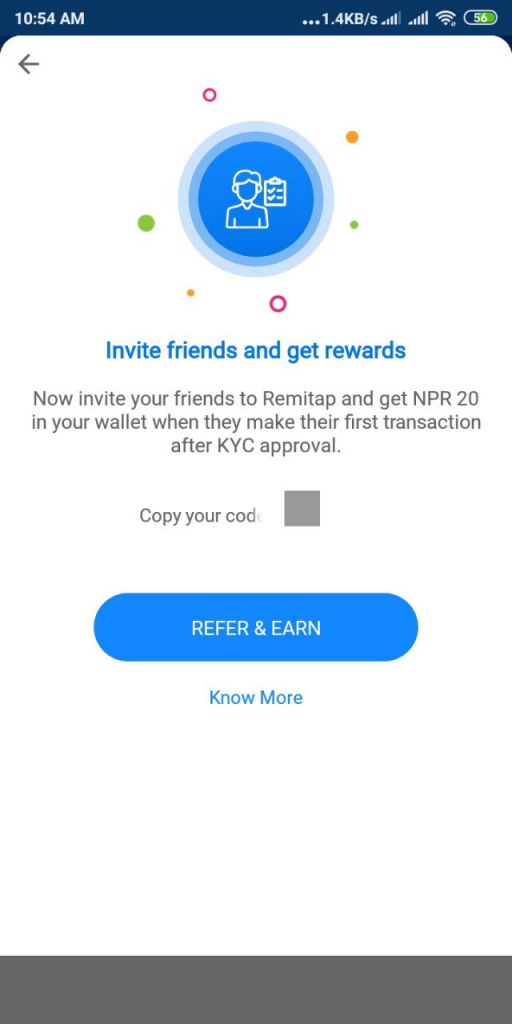 3. Data Security
As Remitap is an app launched by the bank itself, you do not have to give third-party permissions for carrying out the transactions. It offers high data security in a digital wallet as well as in remittance transactions.
4. Wider reach
Machhapuchhre Bank has 164 branches, 8 extension counters, 165 branchless banking points, and 203 ATMs spread across the country. With these banking channels under the network of MBL, Remitap users can access a wider reach among its network.
Similarly, 51 BFIs have joined the Remitap network where you can send money to these banks.
5. Remicard for Digital Remittance
Remicard is the virtual card that you can access through the Remitap app and get issued from Machhapuchre Bank. You can send it as a gift to other users as well and enjoy digital remittance. You can load up to Rs 25,000.
Know about the transaction limits in Remitap:
| | |
| --- | --- |
| Daily Wallet Balance | Rs 50,000 |
| Daily Wallet Transactions | Rs 100,000 |
| Monthly Wallet Transactions | Rs 500,000 |
| Daily Bank Transactions | Rs 100,000 |
| Monthly Bank Transactions | Rs 500,000 |
How to send money on Remitap?
Sign in to Remitap and log in to your account
Click on Send Money option
Choose where to send money among wallet, bank, and cash-pickup. In your wallet, you can choose the number of Remitap wallet users and send money to them.
In the bank option, you can enter the Name, Bank, Branch, and Account Number and proceed to Pay.
Remitap is a promising app in the digital banking sector. What's its growth prospect?
Remitap has launched as a new digital wallet in banking history. It has a sophisticated KYC feature where you can verify your KYC through video. All you need is to show your documents on the screen and record a short video to verify your KYC. Also, you can link multiple bank accounts without even verifying KYC. However, a KYC account can unlock various privileges while using the app.
Many new Fintech products are introduced time and again in the market in Nepal. Some of them make a wider presence and create a great mark while some of them just blink and get lost due to lower acceptability.
Remitap is a promising app that has various use cases among the growing adaptability of digital banking and digital payments. Its growth prospect will be known with time. Till then, we need your review of this app. Have you downloaded this app? If not, you can download it for both Android and iOS devices and provide your feedback in our comment box.
Also read: Machhapuchhre Bank enables NEPALPAY QR in MBL M-Smart App