 Bored in quarantine/lockdown? Looking for something fun to do? Like making TikToks? Then, this is just the right opportunity for you. Tootle is here with a fun TikTok event with exciting prizes. And guess what? Anyone can participate for no entry fee at all. All you have to do is follow the simple steps below:
How to participate?
Download the Tootle App and Register your name
Follow our TikTok account @tootle.today
Upload a Tiktok video with #tootleanthem (Soundtrack is available on Tootle's TikTok account)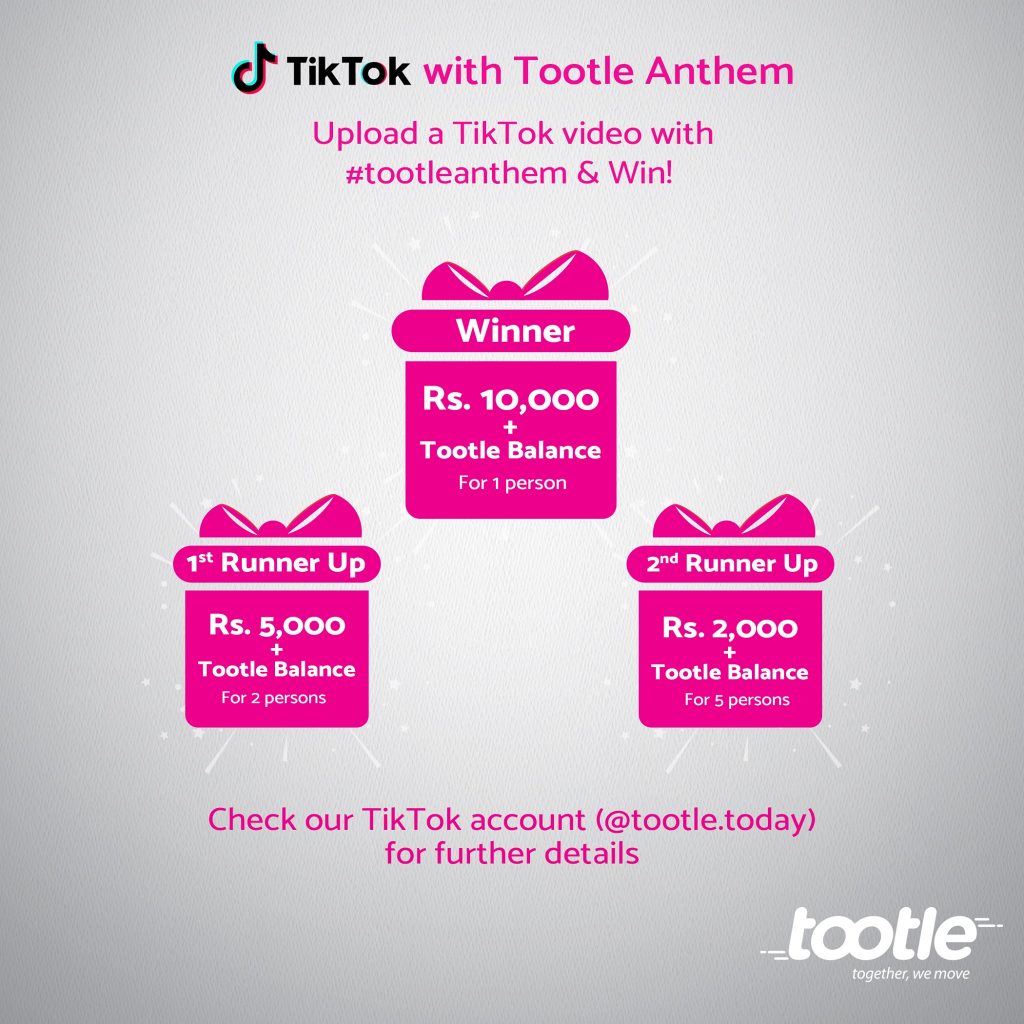 It's as simple as that. Just by following these simple steps, you can make yourself viable for Cash Prizes worth up to a whopping Rs. 10000 plus Tootle Balance as well. So, it's an absolute win-win for you. You don't have to go anywhere or do anything extraordinary for this. You can just make a fun TikTok video from your home and stand a chance to win the prizes. After all, there's not much to do during this quarantine/lockdown period so why not participate in a free to enter the competition with amazing prizes.
If you're wondering what these amazing prizes exactly are then have a look at them yourself below and I'm sure you'll fancy participating.
Prizes:
Winner (1) – Rs 10,000 + Tootle Balance
1st Runner Up (2) – Rs 5000 + Tootle Balance
2nd Runner Up (5) – Rs 2000 + Tootle Balance
Altogether there will be eight winners, one main winner, two first runner ups, and five-second runner ups. Therefore, the more the winners the merrier. Download the Tootle App if you haven't already and follow the steps mentioned above to participate and who knows you might be one of the lucky winners. You would surely love to win some cash prizes along with Tootle Balance by just staying home and following some simple steps, wouldn't you? So get going and participate now in "Tootle with TikTok Anthem". The Winner will be announced through Lucky Draw on 25th September!