 Had a rough day at your IT Job? Overwhelming pressure from your boss? Stressed from the pandemic? Don't worry, a new innovative venture 'Tod-Fod' has come to your rescue. While many people choose different ways such as walking in a park, meditating, and exercising as a means to reduce stress, some people find a much different way to relieve their stress – by breaking things into a million little pieces. Since doing this at home could be destructive and possibly dangerous, Tod-Fod Nepal has set up a place to permit people to destroy things legally and safely. Sounds fun, doesn't it?
About Tod-Fod
Tod-Fod is a newly launched startup that provides the service of a rage room. In simple words, you pay to break things here without any judgment and restriction. Since its inception, Tod-Fod has garnered a wide range of praise and soared popularity among enthusiasts as it helps let off steam for its customers. As the entertainment industry in the country is saturated with cliches like movie halls, and restaurants, Tod-Fod comes strong as a novelty experience which will most likely bring a drastic change people view entertainment as.
Tod-Fod rage room is strategically located at Tripureshwor, Kathmandu, and opens from 10 AM to 7 PM daily. Currently, you can break a wide range of materials such as beer bottles, wine glasses, bowls, and decanters. The package to break the things ranges from Rs 350 to Rs 1500.
"If one were to look to have a fun day out with friends or loved ones in the valley, besides the obvious movie halls, restaurants, sports facilities and the occasional yet rare new thing to do Kathmandu truly is a drab place to be for the more casual fun-seeker."

– Bibhushan Sharma, Founder of TOD-FOD concept
Before you enter the rage room and vent off your rage, you will be briefed regarding the rules and regulations. Then you suit up in safety gear which includes PPE kits, safety helmets, safety goggles, safety gloves, and foot covers. To add sweetness to the deal, you can also choose any songs you like which can be played as loud as you want while making carnage.
Rage Room in Nepal
In the context of Nepal, rage rooms are a relatively new concept and idea. However, rage rooms could be more common and blooming in the upcoming days. Many people are using these rooms to release stress related to life events, such as going through a breakup. Others visit rage rooms with friends as simply a way to have fun. Some are even visiting the rage room to catch up with the trend and get that first experience.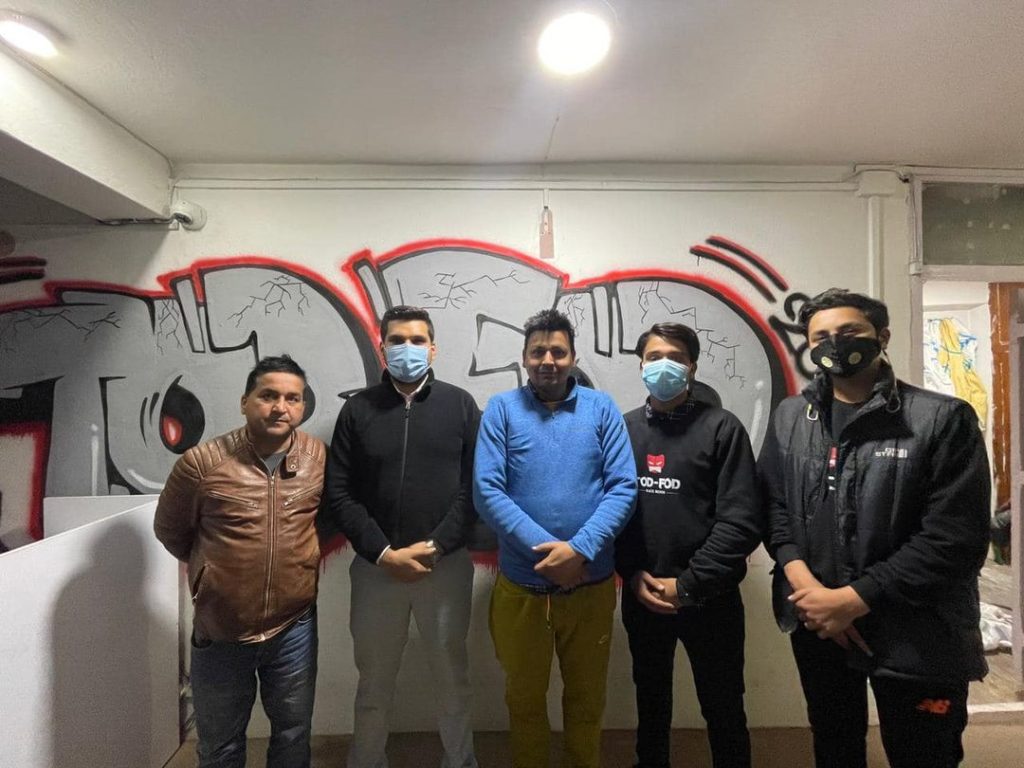 Recently, Punya Gautam visited the Tod-Fod rage room where he smashed a television. After breaking television and other items, he said the activity "felt good." Likewise, another customer said the experience was quite scary but 'worth the trial'. She added, "Everyone should come here at least once and get the experience." Most of the rage room users said they badly needed a way to reduce stress and let off steam which Tod-Fod safely provided.