Tisaa Nepal is a startup founded by two Nepali youths, Anish Manandhar and Barsha Manandhar that is one of the renowned Instagram businesses that sells jewelry online. On 8th January 2023, it started its official business by operating a boutique showroom in Chhauni, Kathmandu.
'Tisaa' is a Newari word that translates to 'Jewelry' in English. According to the founders Anish Manandhar and Barsha Manandhar, they started this business during the lockdown being influenced by the craze of online business and online shopping. Tisaa Nepal has been producing and selling attractive and dazzling jewelry with the utmost modern design and quality from that instant. The jewelry that Tisaa sells ranges from NRs. 450 to NRs. 20,000. Tisaa Nepal's target customers are the young generation who cannot afford expensive gold jewelry but like modern design jewelry.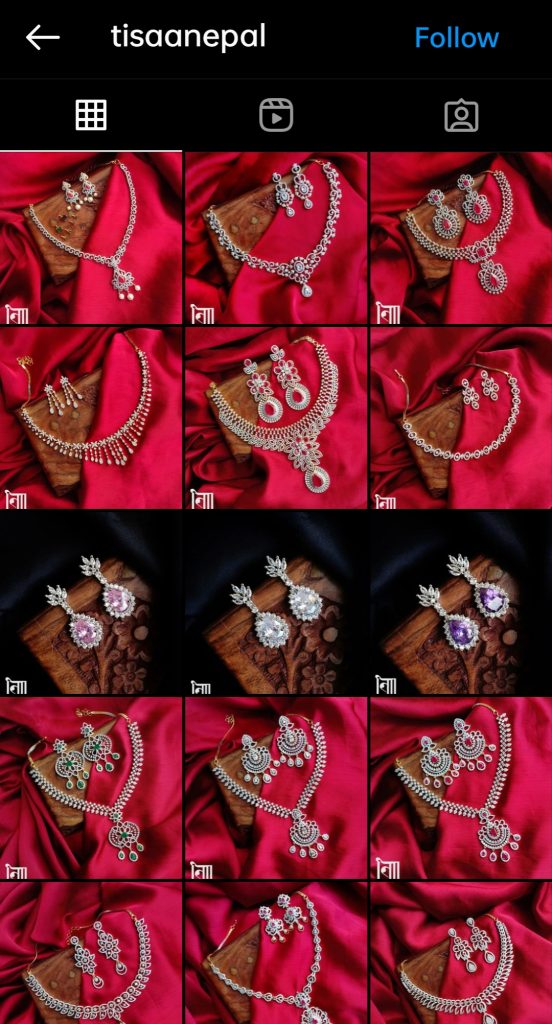 This love from the customers pushed the founders to open an official shop to produce and sell jewelry on a large scale. People inside Kathmandu who wish to visit the shop themselves can take a vehicle to Chhauni meanwhile, those who prefer online shopping and those outside the valley can continue buying from the Instagram account itself. Tisaa Nepal delivers the products inside the valley within a day of receiving the order, while outside the valley, the demand of customers is fulfilled by looking at the conditions and time. The business also delivers its products to Nepali customers residing in the countries like USA and Australia.
The online business was successful as the jewelry that they sold was liked by a huge number of people and the Instagram account of 'Tisaa Nepal' gained over 14 thousand followers pretty quickly. You can choose ready-made designed jewelry or customize your design.
Social media influencer Barsha Jung was also invited to the inauguration ceremony of the shop. We wish all the best to Tisaa Nepal and hope that the shop becomes successful like the Instagram business.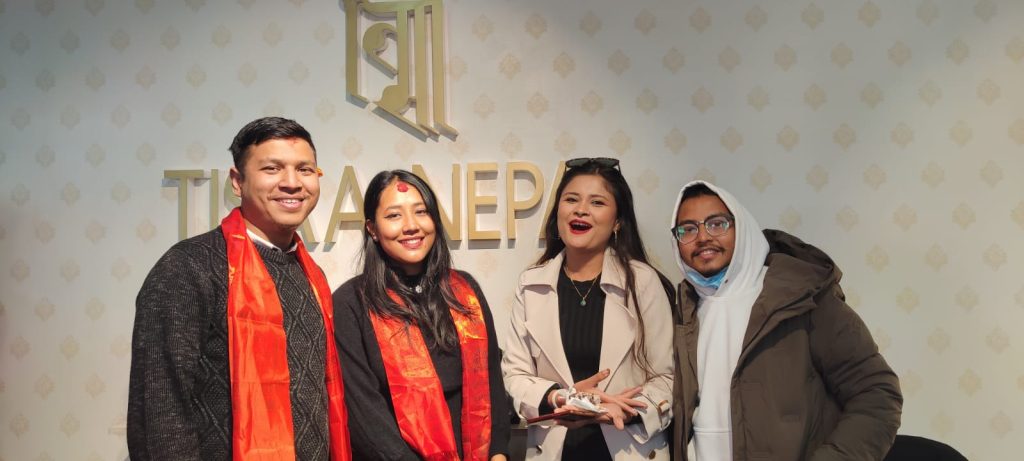 Also Read: vivo comes with a massive price drop for vivo V23e and vivo Y53s phones