The Doers Nepal is a platform where leaders share their journey along with their experiences and ideas for thinkers who want to be doers. They come with a motive to inspire thinkers to become doers. They have stories from established and emerging leaders from various sectors whether it be the non-profit, public, or private.
So, for anyone looking for ideas, personal experiences from market leaders, challenges, and more; this show is sure to inspire you in becoming a doer. You can find them on Youtube as "The Doers Nepal". They are also available on audio platforms like Spotify, Itunes, Google podcast, Anchor.
In this article, we will cover the journey of The Doers Nepal as we look into how a passionate idea has now inspired thousands of people. We have taken insights from Mr. Anup Ghimire, Co-Founder, The Doers Nepal to layout the whole story.
The Story behind The Doers Nepal
We so often hear that there are no opportunities here in Nepal and therefore many people want to go take the easy way out and go abroad. However, this same thing was what inspired TheDoersNepal. As per them, " It is an amazing opportunity that there is nothing in Nepal". It allows aspiring entrepreneurs to come up with ideas to create opportunities and fill various market gaps.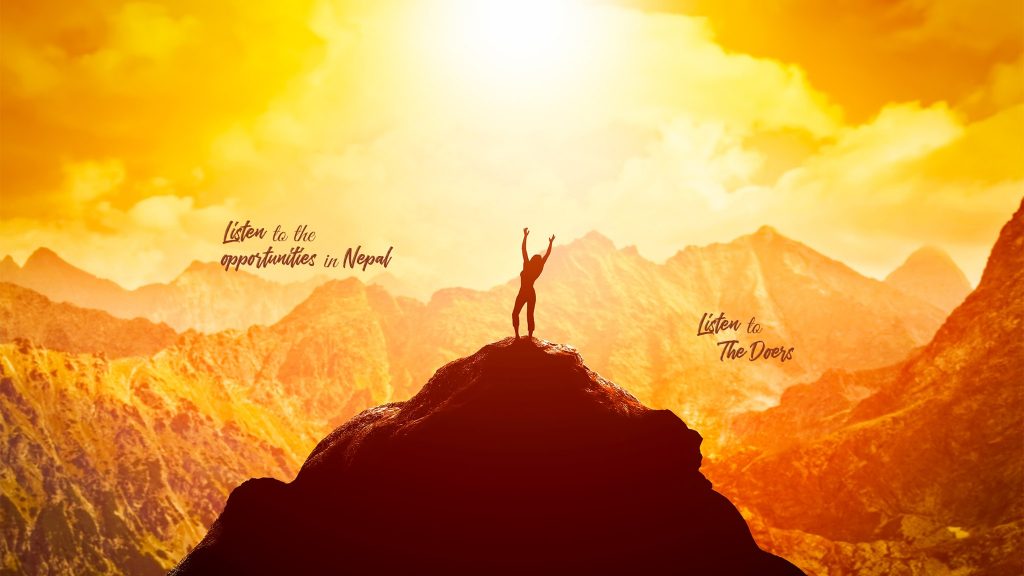 The main purpose of the Doers Nepal began was to bring together people who are working to fill those gaps and are examples that there are opportunities for things to be done in Nepal itself. They themselves sought the Opportunity to build a platform to bring forward such stories and experiences from the people who were on the mix of it.
As they say, there are lots of thinkers who never get things done so the major step is putting ideas into action. Hence, they came up with the name for their show as "The Doers Nepal".
Early Challenges and Putting Ideas into Action
After analyzing the market they figured that there were quite a number of podcast fans and that there was a gap of such content in Nepal. So, seeing that there was a gap where they could fill in and also a good audience base they decided to go through with the idea.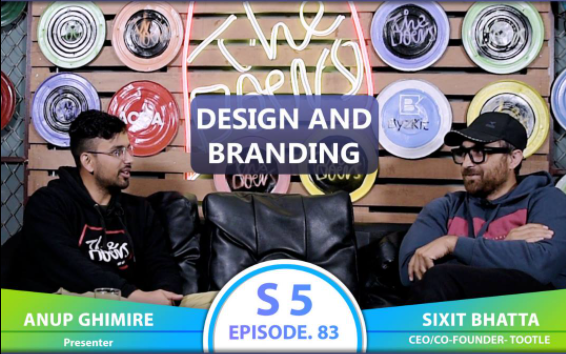 Also, another driving force for the idea was they themselves loved listening to podcasts and it helped them to learn a lot. While putting the idea into action, there were some hurdles they had to overcome. Well, as per them conversation was the only thing they knew about the podcast and the whole technical knowledge and other aspects of it were something they were unfamiliar with at the beginning. Some of their friends helped to figure out the ambience of the show. After consistent work and pursue of their idea they now have team members for every department of the show which itself shows how far they have come.
As far as the response from the market goes, it was pretty mixed as some found it boring while others found it quite intriguing. It was something that was really new to the market in Nepal.
The Doers Nepal
The Doers Nepal is a platform with a motive to inspire thinkers in becoming doers. The platform shares voices from leaders of the market. Whether it be the non-profit, public, or private sector; there are ideas, experiences, and stories from leaders of the broad business spectrum which is sure to tickle your mind.
The message that they want to spread is that Nepal has lots of opportunities and you just need to scratch the idea to find it. Also, you don't always have to own your business but you can have an entrepreneurial mindset in everything you do. They have received a lot of messages and comments as well on how people have changed their perspective after watching their show. They get responses saying that people have found real-life solutions to their business problems after watching their show. And, this is exactly what matters to them: inspiring people. As they say, one mind at a time.
Collectively, they connect to more than 30,000 people in a month. According to their data, people from the age group 18-34 years are the ones who are most interested in their podcast but they believe their audience is anyone who wants to be a doer. You can find them on Youtube as "The Doers Nepal". They are also available on audio platforms like Spotify, Itunes, Google podcast, Anchor.
The Covid-19 Impact
As we know the impact Covid has had in businesses and life in general in one way or the other. In the context of The Doers Nepal, they were shooting for a new season of the doers just before the covid outbreak brought it to halt. They had also been backed by two amazing sponsors who were helping them to produce better content. So, when the outbreak happened and people were forced into lockdown all of it came to a pause.
In spite of all that, they did online recordings and had sessions online and also managed to publish them. On the bright side for them, as everyone was in lockdown people were starting to consume more content online and an upsurge was seen. Taking advantage of that they started promoting their platform online as well.
What the future holds for The Doers Nepal?
The future prospect and plans of TheDoersNepal are very wide. The Doers Nepal started out as a podcast but by no means is limited to that; it is a platform for entrepreneurship. They want to be able to mobilize their network of the show and consult businesses to do better. The Doers Nepal team is in the process of introducing more related shows. With the impact the show has been making to inspire people, they have felt the need to reach to masses. Therefore, they plan to debut on television as well in the near future.
Experiences from The Doers Nepal
Mr. Anup recalls that each guest came to the show and shared their own experiences. With each episode of the podcast, he grew as an entrepreneur. The most important thing he learned that consistency is the key to make anything happen. He says that the most common thing from the guests in the podcast was that they were all so humble. No achievement was big enough for them; they always had the hunger to do more and work harder each day.
In terms of the leadership and business scenario in Nepal, Mr. Anup thinks that the country has been making progress. He says that he has had the opportunity to meet amazing leaders throughout the podcast and they are all trying to balance out the new wave of fresh ideas and old experiences to do the best for themselves and eventually the country.
A message to Aspiring entrepreneurs and leaders
The message from The Doers Nepal team to aspiring entrepreneurs and leaders would be, "Do whatever works for you. Every message or inspirational thing that you listen might not apply to your situation. So while you take some inspiration, make sure that you only internalize the messages that suit your contingent situation."
So, do you aspire to become an entrepreneur or leader? Are you ready to take the leap from being a thinker to becoming a doer? What are your thoughts on The Doers Nepal and what inspiration have they sparked in you?
Let us know in the comments below and also which startup story would you like to read next?