 To make money transfer as easy and simple as possible, Khalti Digital Wallet is offering a free Bank Transfer service. With this, users can transfer money to any bank account instantly through Khalti without any charges.
This offer is a part of Khalti's effort to make the bank transfer process simple and easy for digital wallet users. While transferring money to the bank, per transaction limit is Rs. 50,000 and per day is Rs. 1 Lakh. Therefore, users can easily transfer to any bank without any charge. This offer is valid from Chaitra 6, 2078 to Baishakh 7, 2079.
Speaking about this offer, Binay Khadka, Chief Executive Officer of Khalti shared:
"Khalti always believe in making things seamless and cost effective for users, the campaign is expected to promote digital fund transfer and savings habit of users"
How to Send Money to Any Bank Account from Khalti?
Step 1. Login to your Khalti account using the mobile app or web dashboard khalti.com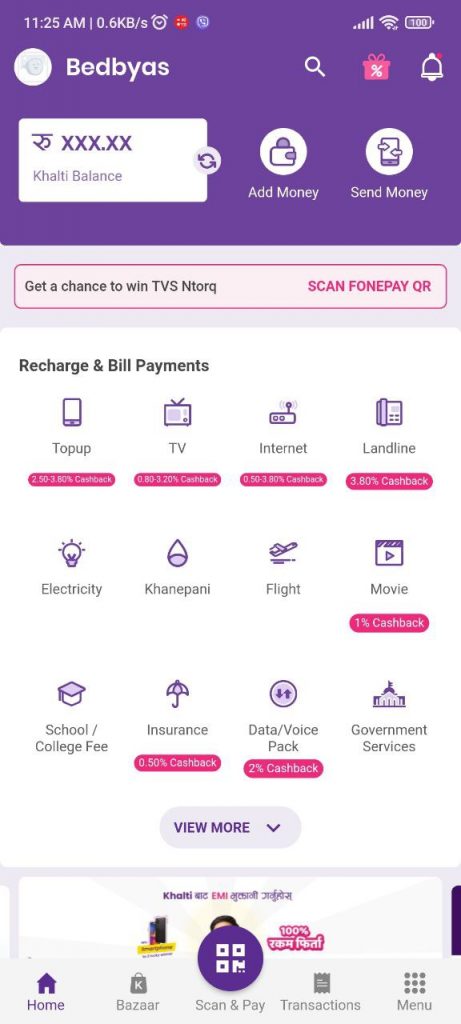 Step 2. Click "Send Money" icon on the home screen, the Click on Send Money to Any Bank Account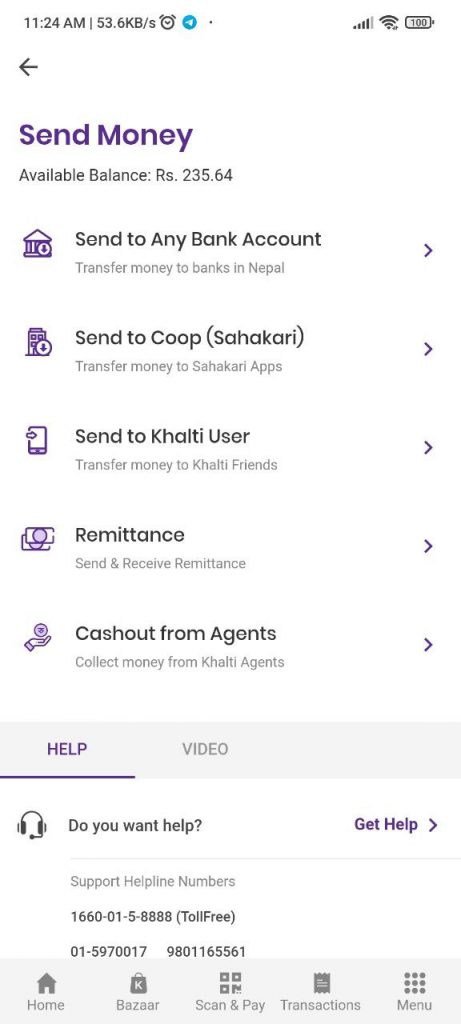 Step 3. Select the receiver's bank account, Enter the account holder's name, account number, amount, select your purpose and tap on the Send button.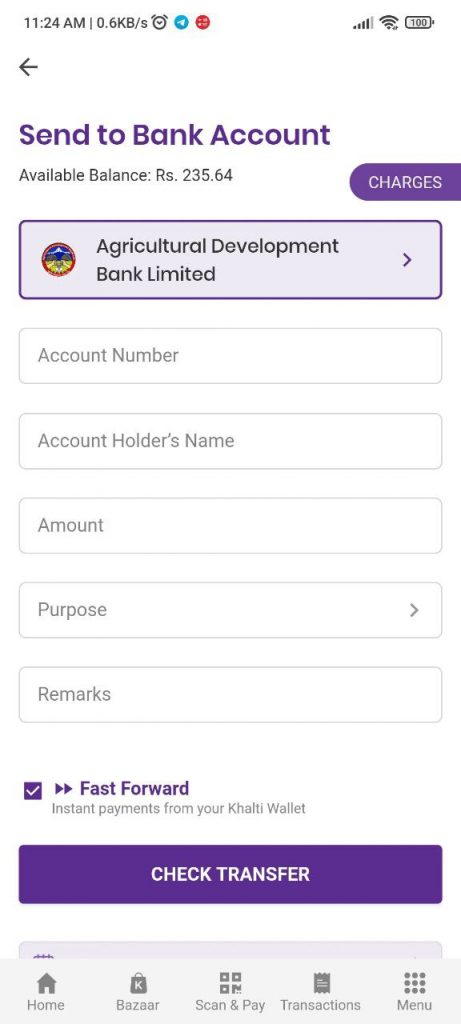 Also Read: Make EMI Payments Through Khalti & Get a Chance to Win 100% CashBack
Khalti has positioned itself as a young, trendy, and innovative brand in Nepal's fintech industry. Currently, it has 2.0 million+ users throughout the country alongside a 30K+ Agent network. From Khalti, users can Top-Up their phone, TV, pay their internet bill, insurance premiums, Government Revenues, Waste Management Bills, buy domestic flight tickets, and many more.