Sajha Yatayat private limited released a new app named 'Sajha Plus' on 28th September, 2022 and it was recently updated on 23rd January, 2023. It has come into a hype ever since the recent update. The app is of version 1.0.0 and is compatible with Android 5.0 and up. Let's talk about the services in this app.

Waiting for a bust is quiet hectic thing to do. It's especially more hectic when you are in a midst of the crowd waiting for the same bus. You don't know when a bus arrives and are unsure if you will get a spot to at least stand and reach home. All you need is a map that will show you a bus that us nearest. It makes things a bit easier since it's a smart move. At least you can be aware that a bus is arriving near and you can stand in front of the crowd and get inside before anyone else. This is what Sajha Plus does.
Every bus under the company can be tracked via this app. It will show you the nearest bus of your route and the bust stop that is near where you are. Moreover, you can filter the buses via route. It means you can see only the buses going to your place on the map.
Sajha Plus is actually the first ever bus tracking app in Nepal. No wonder it is so useful which is why the app got users more than what the company expected. The app's system is currently going through some upgrades so you may not be able to use the app for few more days. As soon as the new update of the app is released, we will be updating you through this post. For now, let's learn how to sign up for using the app.
How to sign up in Sajha Plus app?
Download the app from play store or app store.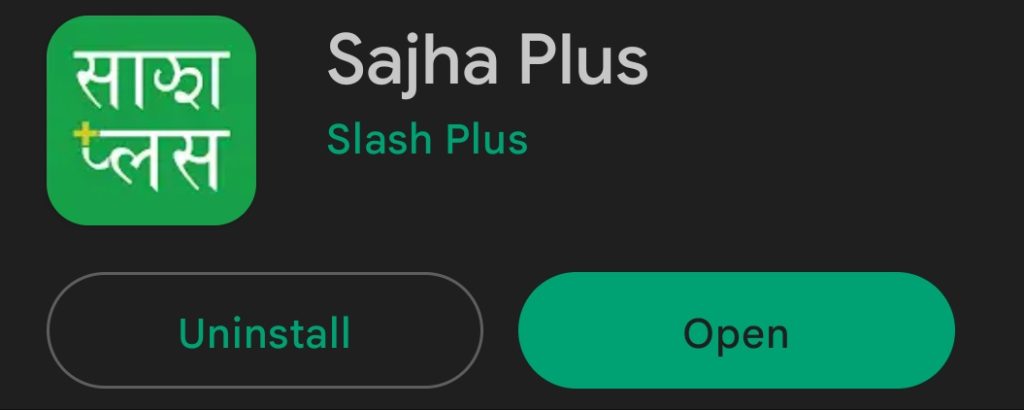 Open the app once it's downloaded and tap on 'Sign in with google'. Tap on your google account.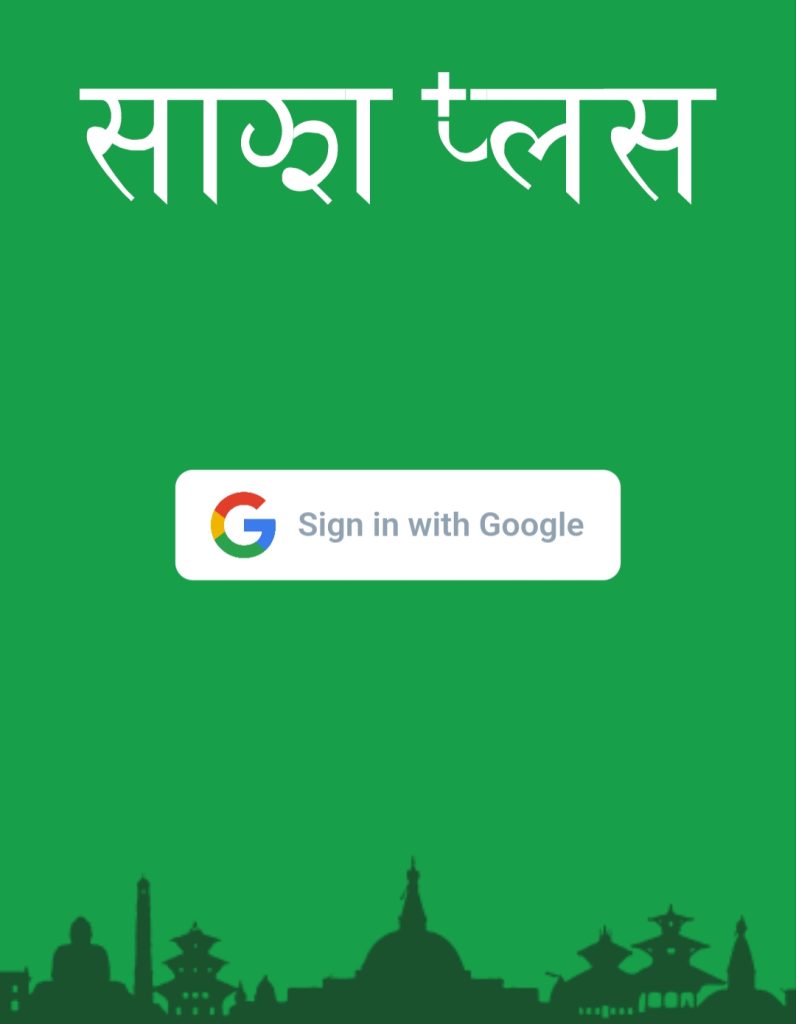 Lastly, allow access to the location.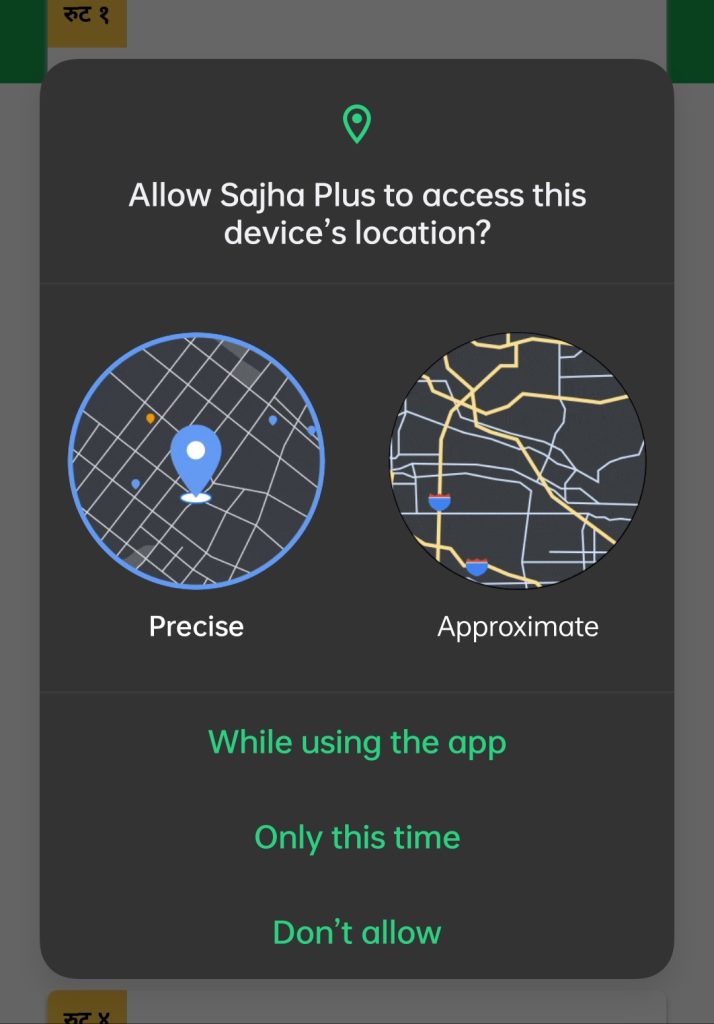 How to change language on Sajha Plus app?
There are only two options available that are Nepali and English. Initially, you will see everything in Nepali as it is the default language of the app. If you want it changed to English, follow the steps below.
On the bottom of the home page, there's your google account picture or initial. Tap on it.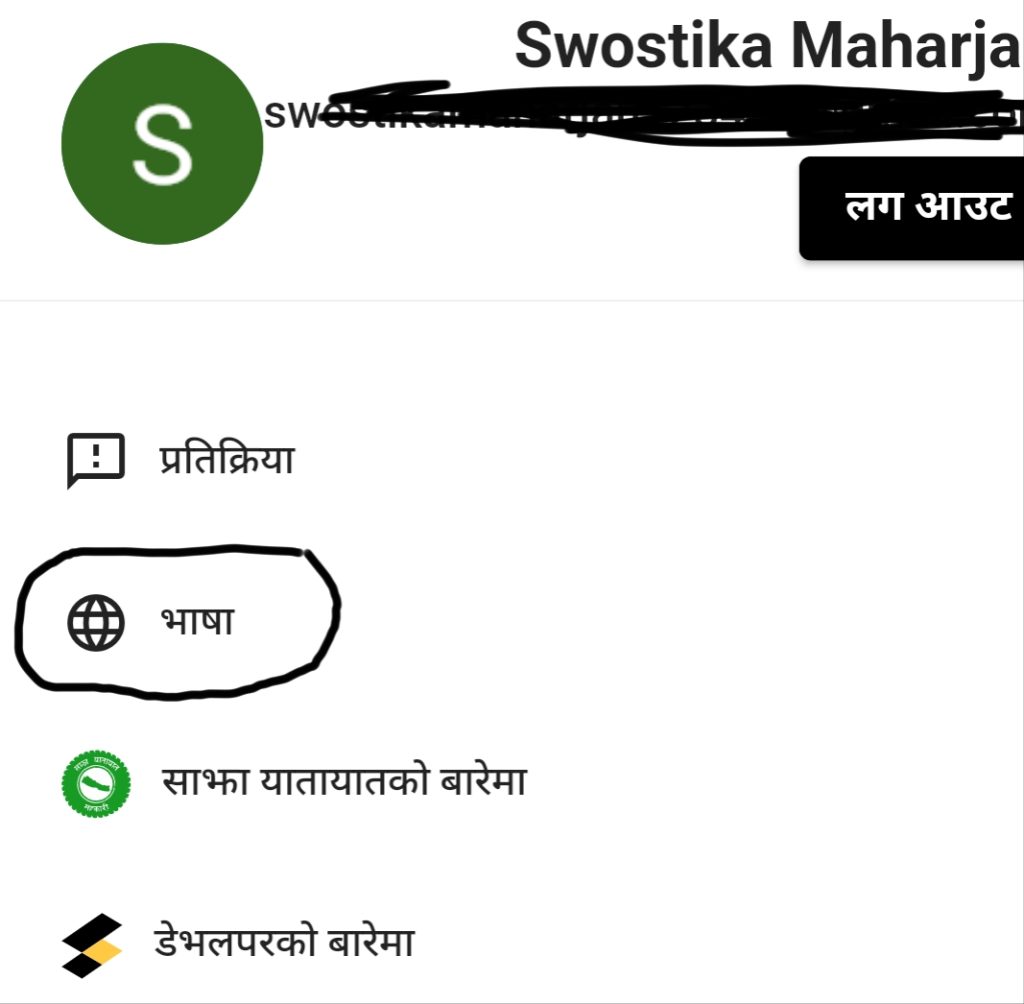 Now change it to English by tapping on it.

How to see the Sajha buses that go to your place in Sajha Plus?
On the bottom of the home page, you will see 'Filter routes by station'. Tap on it.

You will see a number of places. Tap on one that you want to go or search it.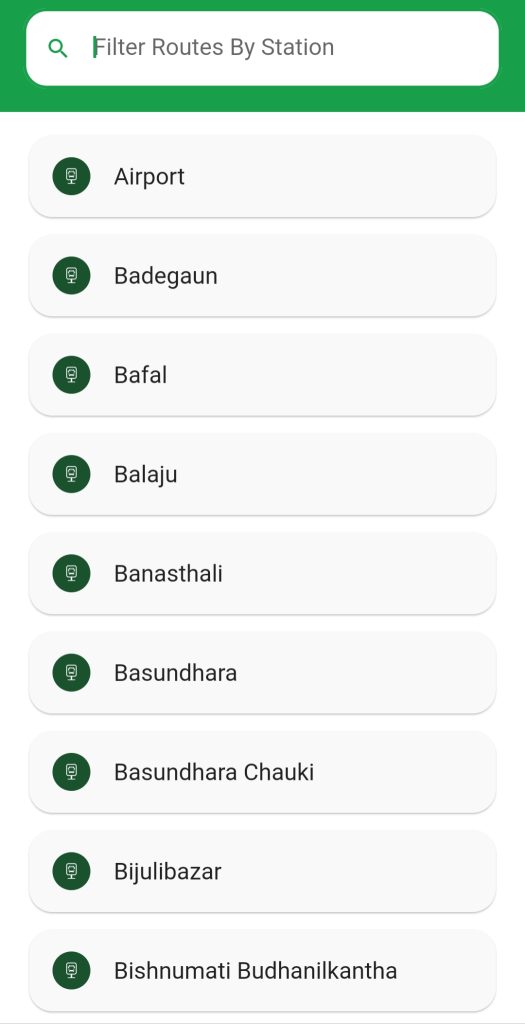 Now, you will see the routes that pass through your place.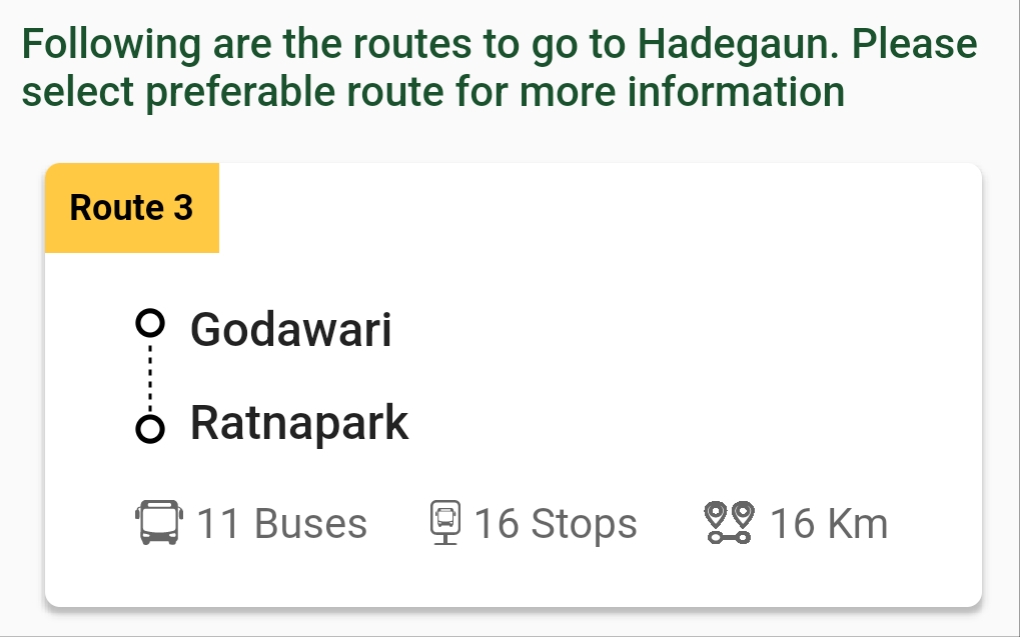 How is Sajha Yatayat different than other local buses?
Basically, Sajha Yatayat has been serving people inside the valley ever since 2016 powers other vehicle chains inside the valley. AD and the public loves Sajha bus so much as the services it provides over It has also started long distance services and is planning to foster it further.
The bus fare that Sajha buses charge to the passenger is comparatively very low than what other vehicles charge and also charges half amount to people with identity card. Additionally, they provide tickets to the passenger unlike other local buses inside the valley. While the local buses charge more during festivals like Dashain, some of the buses under this company provides free rides. Sajha Yatayat stands out in very terms.
Now the new service, that is bus tracking is loved by many people inside the valley.
Also Read: Collegetiffin: A food Ordering Platform That Helps College Students