Still thinking of what you're going to gift your dad on Father's Day? A new phone would be an extravagant gift maybe? What if I told you that you could gift a brand new iPhone XR for free? Sounds a bit ridiculous, doesn't it? Well, this is indeed possible thanks to Sagoon. Sagoon has come up with a Mega Giveaway on the occasion of Father's Day. A lucky Sagooner will be able to win a brand new iPhone XR. All you have to do is just use the referral code "iPhoneXR" while signing up to create an account on Sagoon. Yes, you read that right it's as simple as that. This offer lasts till 29th August meaning that you can sign up to Sagoon Lite till then and you'll be eligible for the giveaway. However, why wait when you've such a lucrative offer knocking at your door. Sign up now using the referral code "iPhoneXR" and make yourself eligible for the offer.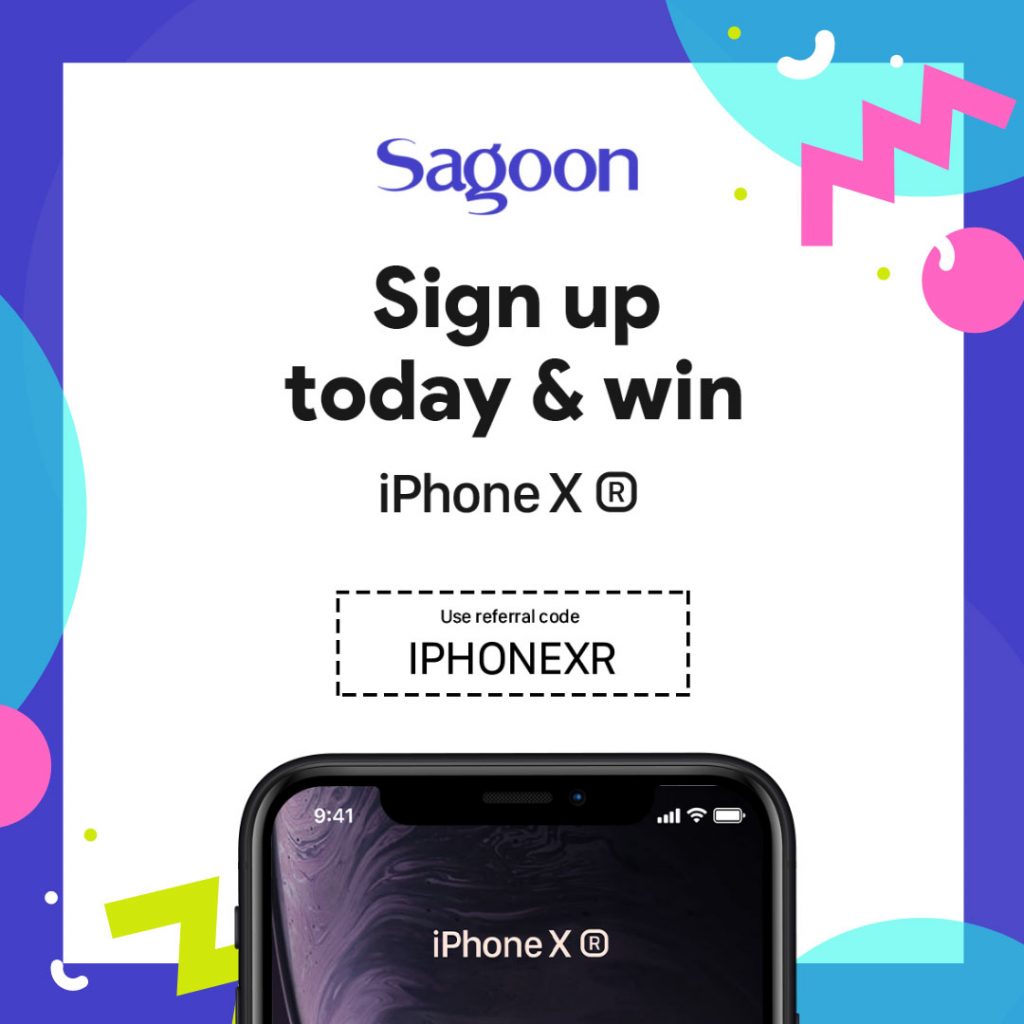 Besides there is much more cool features to explore in the Sagoon Lite app which will surely have you interested. Sagoon isn't just your ordinary social media platform. Once you signup to their app you'll be introduced to an ample amount of features from your basics such as sharing posts, liking, commenting and connecting with people to attractive features like collecting Smart Coins and battling for the leaderboard by which you can redeem gifts. So, ofcourse there's the mega iPhoneXR giveaway but you can also collect coins and send gifts to your loved ones through their app. All of Sagoon's services are for absolute free of cost so why not make the most of it.
How to Sign Up?
Signing up to the Sagoon is as easy as it gets just download the Sagoon Lite app from the app store or play store and click on sign up. Then ,you'll just need to enter your mobile number and create a password. Note that in the sign up page there will be an option to enter the referral code. This is where you need to enter the referral code iPhoneXR to be eligible for the giveaway. After that you can follow topics you're interested in, connect with people and start sharing posts. You can also immediately start collecting coins once you signup to the app.
If you're still confused or want to get a detailed insight on the Sagoon Lite app then check our coverage below:

Also Read: Getting Started With Sagoon Lite; A Fresh New Nepalese Social Media App