Raspberry Pi is a series of small single-board computers developed in the United Kingdom by the Raspberry Pi Foundation to promote the teaching of basic computer science in schools and developing countries. The original model became far more popular than anticipated that they had release up-to Raspberry Pi 3. Due to the growing need for Technology Raspberry Pi finally announced their new Raspberry Pi 4.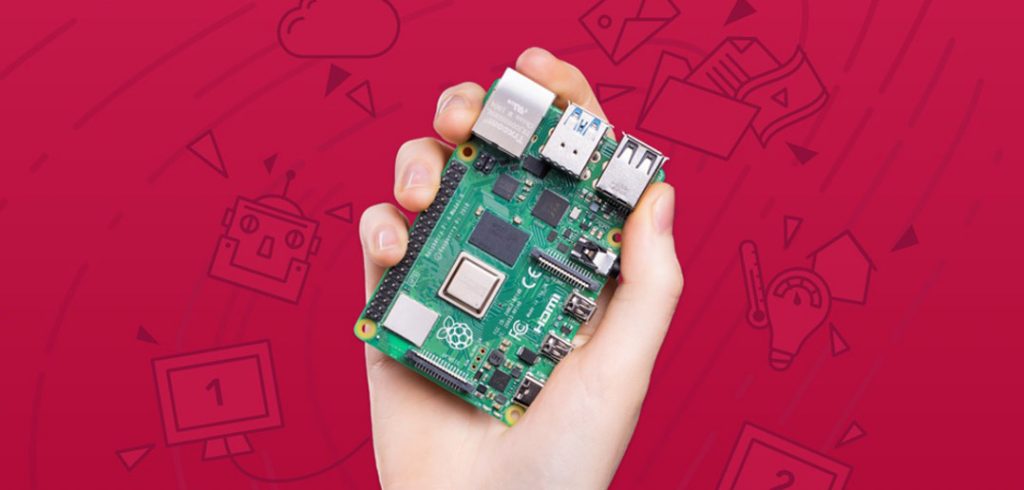 The long-anticipated Raspberry Pi 4 takes Pi to another level, with the performance that's good enough to use in a small circuit as a desktop PC, plus the ability to output 4K video at 60 Hz on dual monitors. For the same $35 starting price as prior models, you get speeds that are two to four times faster, support for USB 3 and true Gigabit Ethernet.
Raspberry Pi 4 Key Features
More Powerful Processor (New)
Choices of RAM (1GB, 2GB, 4GB)
Dual Micro HDMI Ports with 4K Support
USB-C Power Supply
Raspberry Pi 4 Specifications
SoC: Broadcom BCM2711 64-bit system-on-chip with four ARM Cortex-A72 CPU cores clocked at 1.5GHz
Processor: 4x ARM Cortex-A72, 1.5GHz
RAM: 1GB, 2GB, or 4GB LPDDR4 SDRAM
Networking: Gigabit ethernet, 2.4GHz and 5GHz 802.11ac Wi-Fi
Multimedia: HEVC/H.265 (4kp60 decode); AVC/H.264 (1080p60 decode, 1080p30 encode), OpenGL ES 3.0 graphics
Bluetooth: Bluetooth 5.0
Storage: microSD
GPIO: 40-pin header, populated
Ports: 2 x micro-HDMI, 2 USB 3.0, 2 USB 2.0, USB C, two-lane MIPI Camera Serial Interface (CSI), two-lane MIPI Display Serial Interface (DSI), 3.5mm analog audio-video jack
There will be a $45 Raspberry Pi 4 with 2GB of RAM and a $55 unit with 4GB, four times more than any previous Pi has had. Now, isn't that the great deal?
Summary
CPU is a quad-core Cortex-A72 running at 1.5ghz by default which is more reliable than the previous Raspberry Pis. Two of the front USB ports are now USB 3.0, which means we can transfer files at a higher speed. HDMI ports are now micro-HDMI, and it has two ports, which is great because now it can support two 4K monitors at once. Instead of using USB 2.0 Raspberry Pi 4 use USB type C, which is excellent.
Tech enthusiasts like me and probably you who've never used a Pi before now have even more reasons to buy one. And I am willing to test the Raspberry Pi 4 which would probably replace my old laptop.
Pros
Much faster than prior Raspberry Pis
USB 3 Ports
Ability to output 4K video at 60 Hz
Dual-monitor support
Cons
Key software doesn't work at launch
Poor high-res video playback