 Nagmani International, the authorized distributor of Rapoo for Nepal recently organized its annual Partner Summit in Hyatt Place, Kathmandu. The event was attended by more than 130 authorized Partners and retailers from across the country.
During the event, Nagmani International unveiled Rapoo's latest range of innovative wireless products, including keyboards, mice, headsets, speakers, and other various daily life gadgets and accessories. The new products offer advanced features such as multi-mode connectivity, long battery life, fast connectivity, and improved ergonomics, providing users with a seamless and efficient experience for wireless life.
Rapoo's Overseas Sales Director Mr. Johnson Zhang addressed the attendees, expressing his gratitude for the continued support of their partners and highlighting the company's commitment to providing high-quality and reliable products to customers. The team also discussed their plans for expanding their distribution network, investing in marketing and promotional activities, and launching new products in the coming year.
"Rapoo's annual Partner Summit is a great platform for us to engage with our partners and showcase our latest products and technologies," said Amit Saraf, Director of Nagmani International. "Rapoo is the only peripheral brand in Nepal that provides 2 Years Replacement Warranty. We value the relationships that we have built with our Customers and Partners over the years, and we are committed to working closely with them to drive growth and success for all parties."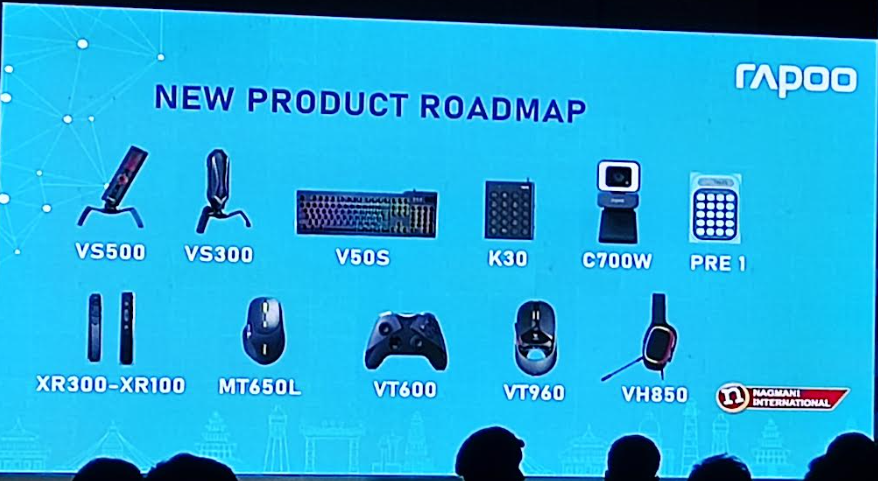 Rapoo awarded 32-inch & 40-inch SMART TV to all its most valued partners from the Q4 – 2022 sales scheme and announced a new sales scheme for the year 2023. Nagmani International also conducted a lucky draw for all the attendees at the event.
The Rapoo Partner Summit 2023 was a resounding success, reinforcing the company's position as a leading provider of wireless peripheral products in the Nepali market and building stronger partnerships with its network of authorized Partners and distributors.