Renowned journalist and media person Ravi Lamichhane launched a new TV channel. He announced the new TV channel in a special launch program yesterdayy. Lamichhane recently quit the country's most viewed TV Program "Sidha Kura Janata Sanga" earlier last month and people had been eagerly waiting for his next step since then. Galaxy 4K aims to be a standout TV channel in Nepal.
The new channel named Galaxy 4K is the first of its kind in Nepal. The channel uses the latest technology to provide clearer, sharper images along with deeper and bolder colors. It's kind a big deal to provide next-gen television technology in a country where channels are just upgrading to High definition (HD) quality.
What is a 4K TV channel?
Before understanding the 4k TV channel, let's first understand about 4k itself. 4k is one of the newest display technology which aims to deliver clear, crisp, and detailed output as compared to standard HD quality. It has 4 times the pixel than full HD resolution which helps to provide much sharper and more detailed picture quality. 4K channel provides detailed 4k content which can only be watched on 4k compatible TVs. As compared with 1080P technology, 4k has more than eight million pixels but HD has just two million pixels. Which provides various advantages for 4K as compared to the quality of a 1080P video.
What programmes Will Galaxy 4K TV Air?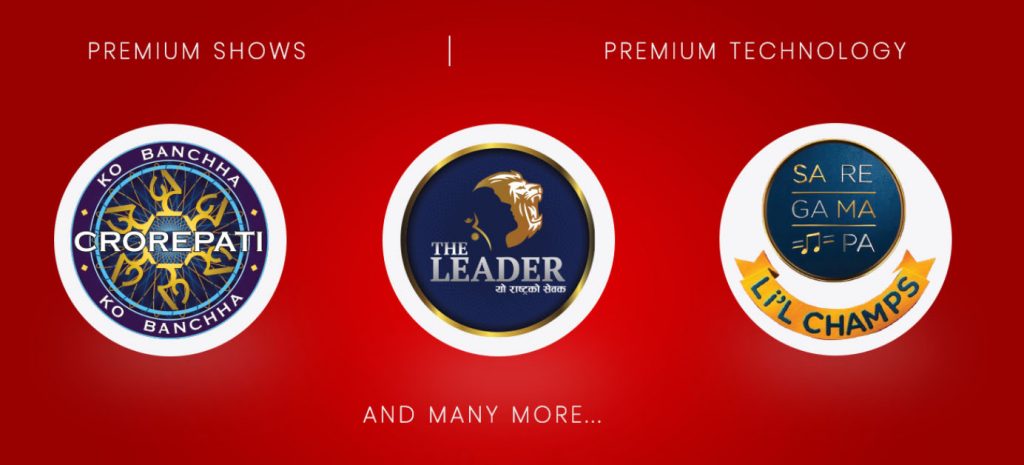 Galaxy 4kK tv will host some of the much-anticipated programs in Nepal. From the Nepali version of Ramayana to the Nepali version of crime petrol, Galaxy 4k will cover it all. Season 2 of KBC Nepal hosted by superstar Rajesh hamal will be aired through the channel. A show "Lalmohor' is scheduled to be started with Ramesh prasai as host along with "Aaniskar featuring Mahabir pun. Ravi Lamichane will host the leader alongside Kamka Kura.
Also, Read || Daraz Haat Bazaar: Purchase on EMI, 1 Rupee Game, Maha Deals and Many More Offers
Do I need 4K TV to watch this Channel?
No, you don't necessarily need a 4K tv to view the channel, but in order to obtain the best possible quality, you can upgrade your tv to 4k. The content on your tv is shown in 4K if your tv supports it, else you'll be shown in HD quality as normal Nepali channels,
Everything in the Galaxy 4K channel will be of 4K resolution meaning finally we'll have use of our 4k TV in which we're used to watching HD content. Galaxy 4k has initiated a revolutionary technology in the Nepalese television ecosystem. The integration of next-gen technology in the mainstream media of Nepal has also paved a way for other news channels to follow the path.