 Now you can pay your premium to National Life Insurance Company in Khalti with huge cashback. Khalti has teamed up with National Life Insurance Company Limited to allow users to pay insurance premiums online while also receiving a 10% cashback.
This service aims to make bill payment easy in a few clicks for customers who pay late due to time constraints or have to take time off to visit offices.
Users can also get a 10% cashback (up to Rs. 100) on their premium payment if they enter the promo code NATIONAL100.
How to pay a premium of National Insurance Company Limited in Khalti?
Log in to the Khalti app and tap on the "Insurance" icon on its home screen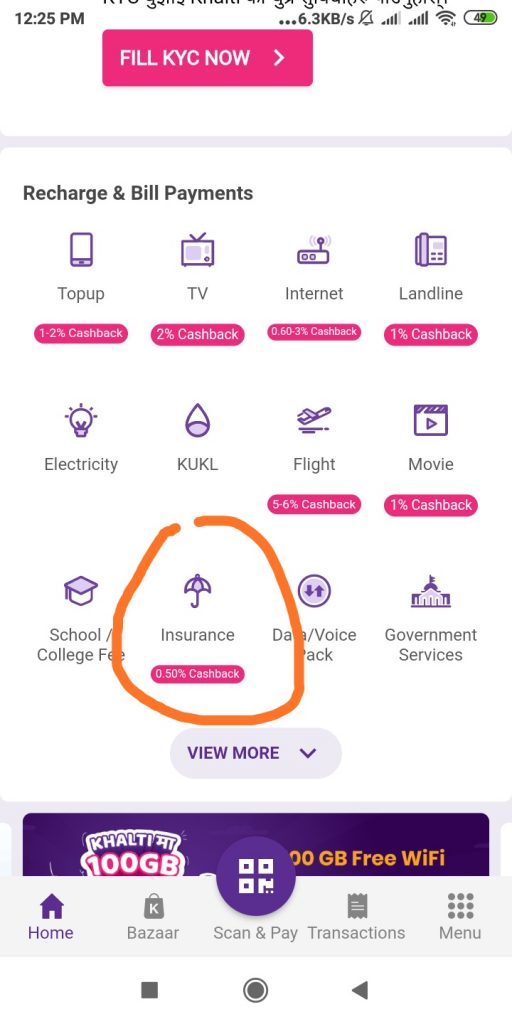 Select "National Life Insurance"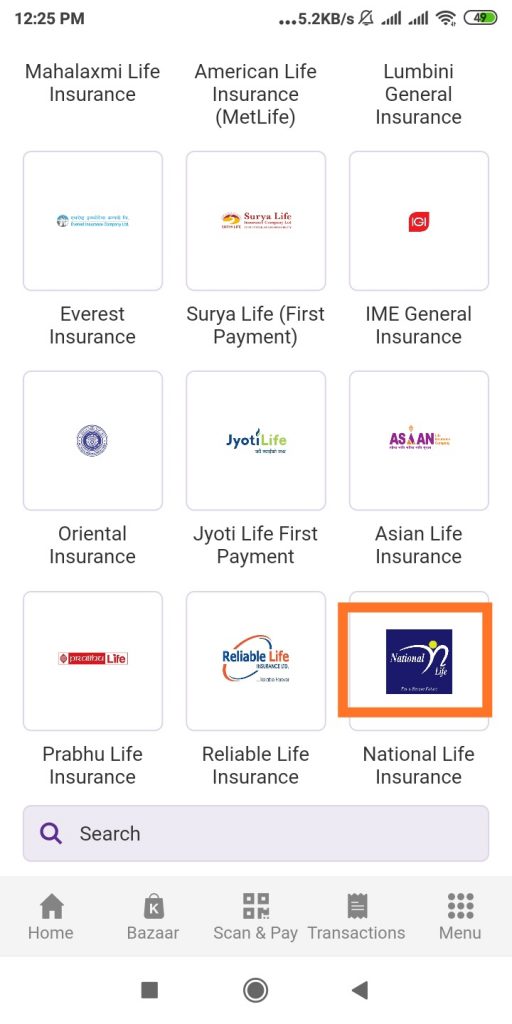 Fill "DOB", "Policy Number", "Date format" and Tap to Get details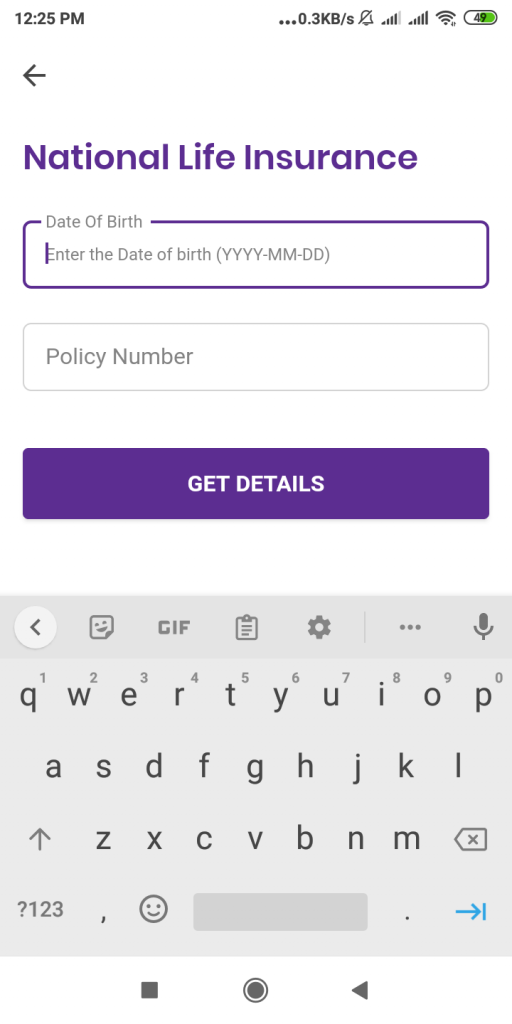 Finally, press on the "Proceed to Pay", Select 'Payment Option', and Pay
Always remember to verify your KYC for making payments over Rs 5000
If the insurance premium is above Rs. 5000, one must verify their Khalti KYC first. After KYC verification, users can enjoy a wide range of offers and services.
How to verify KYC in Khalti?
Here's a 3 step process to verify your Khalti account.
Log in to your Khalti app or website www.khalti.com
On the homescreen, tap on Open KYC Form (on the mobile app) or click Fill Form (on the web)
Fill up all the details correctly and tap UPDATE
After submitting the KYC with all of the required information, your Khalti ID will be verified within 1 to 2 days. Your cellphone number will receive a verification message. After the verification, you can use all of Khalti's extended services at any time and from any location.
About Khalti Digital Wallet and Payment Gateway
Khalti has established itself as a young, popular, and innovative brand in Nepal's fintech market. It currently has over 2.0 million active users around the country, as well as a 30K+ Agent network. Users can use Khalti to top up their phones, watch TV, pay their internet bills, insurance premiums, Government Revenues, waste management bills, and purchase domestic travel tickets, among other things. Khalti also offers its consumers numerous cashback and discounts in order to assist them to save time and money.
You can download the Khalti app from Google Playstore for Android devices and from App Store for iOS devices.
Khalti works both as a digital wallet and a payment gateway for its customers and clients. Moreover, its system is built in Flutter which gives the same UI/UX for both android and iOS devices. In addition to that, its omnichannel system also serves similar services and features over both mobile apps and the website. You can access Khalti's services from both web application and mobile phones.
Also read: Khalti Payment Gateway; 5 Reasons Why You Should Integrate it into Your Business