After weeks of lockdown, the business, economy, and livelihood of citizens have deteriorated a lot. The country is getting backward in every aspect. There's a positive impact of lockdown in Nepal, which was more likely to be expected, i.e., the term 'Digitalization.' While smart Palika launched the COVID-19 tracking app on free for all 753 local bodies, meanwhile Prabhu TV has launched yet another advantageous offer for NCELL users.
Prabhu TV has recently released an exciting offer for NCELL users. Henceforth NCELL users can stream channels on Prabhu TV on free for a month. Prabhu Tv has released the offer studying the current scenario so that people can utilize their leisure time streaming channels on Prabhu TV.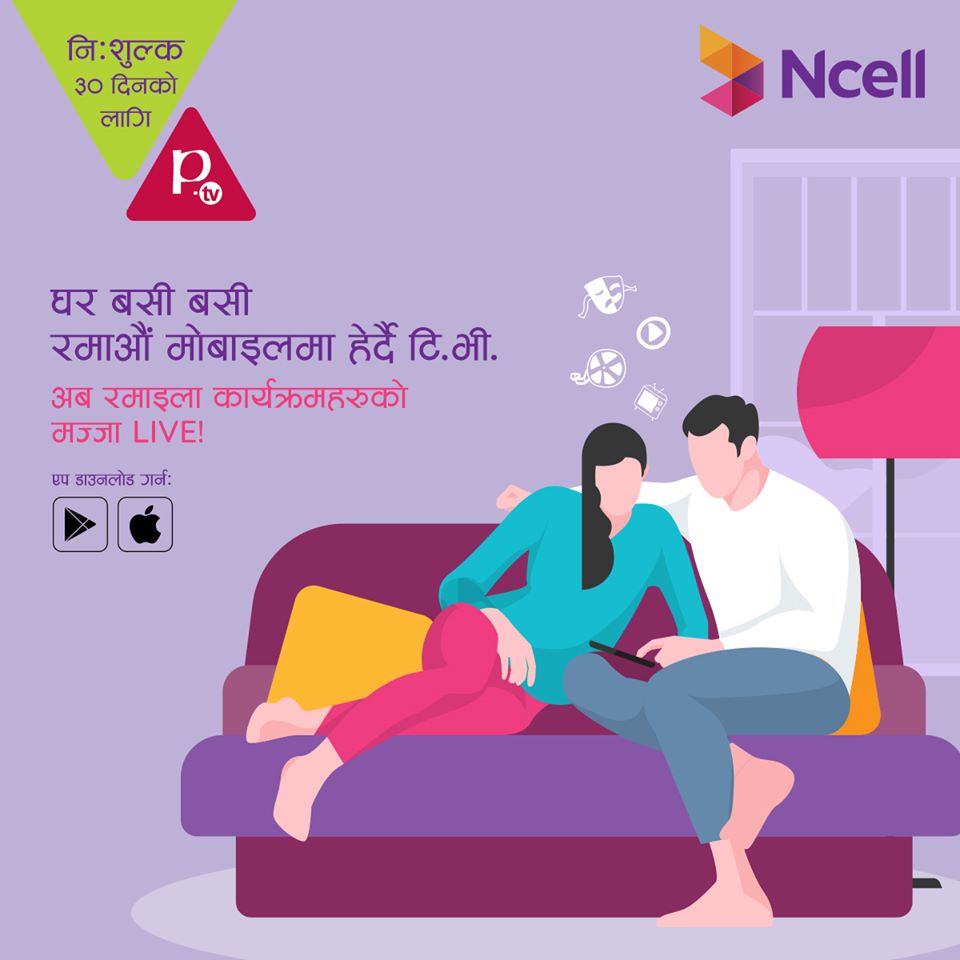 Though Prabhu TV has limited channels, the video runs slickly with less buffering. You don't have to bother about filling numerous details; you just need to enter your NCELL number in the Prabhu TV app and access the channels. You can download the Prabhu TV app from the Play Store and App Store. Previously to access specific channels, the users should pay some amount, but now its completely free. This offer is not currently provided to NTC users.
Prabhu TV: Extended offers
Keeping the scenario of locked down in mind and its evil effect on the civilians, Prabhu TV has also come with the all-purpose extended offers. One of the extended offers is the free bonus of TV recharge, i.e., if any users wish to subscribe to Prabhu TV, he/ she will be rewarded on an extended bonus on his/her subscription. Meanwhile, Prabhu TV is offering two types of extended offers which are epitomized below:
Recharge for six months and get one-month free subscription
Recharge for 12 months and get 12-month free subscription
For more offers, visit Prabhu Tv's official website.
So, this is a fabulous offer by Prabhu TV, if you are an NCELL user be sure you grab this offer as soon as possible. Excellent offers and positive initiatives like smart Palika are more likely to be expected in the upcoming days. In the present scenario, these offers keep users engaged and helps to control the COVID-19 pandemic indirectly.