 Prabhu Bank adds Foneloan BNPL feature in its mobile banking app where you can scan now and pay later to the bank for the goods and services you purchase.
This feature is available to salary account holders only at present. However, the bank will add other accounts too in the near future. With this feature, you can buy goods and services by just scanning the FonePay's QR and then paying the amount later.
Scan Now and Pay Later through Prabhu Bank's Mobile Banking App using Foneloan BNPL
The salary account holders in Prabhu Bank can find it easier since they can simply scan the FonePay's QR and buy goods and services on credit. They can pay it later according to the credit plan they choose. This way, you do not need to worry about the balance in your bank account.
Prabhu Bank's mobile banking app is supported by FonePay's system. Hence, you can scan the FonePay QR at merchants and enjoy "Buy Now Pay Later" plan to pay for the purchase in the future.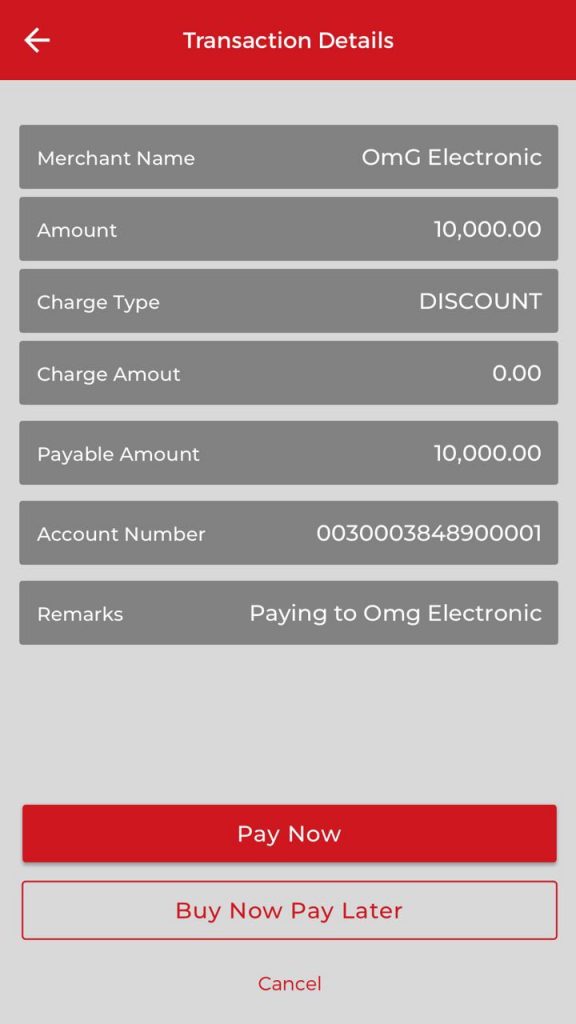 How to Enjoy Buy Now Pay Later Option from Prabhu Bank Limited?
You can use this feature while paying at any grocery store, supermarket, or while shopping online that is a merchant of the FonePay network. You will require Prabhu Mobile Banking App such that you can scan the FonePay QR at Merchants. You can follow these steps:
Log in to your Prabhu Mobile Banking App
While making payment to the merchant, click on the QR code option
Scan the QR code of the merchant
Then, you'll get two options to pay- 1. Pay Now 2. Buy Now Pay Later
Click on "Buy Now Pay Later" option
Select the repayment plans that include credit period and interest rates
Features of BNPL in Prabhu Mobile Banking App
Credit Amount- Minimum Rs 10,000 to Maximum Rs 200,000
Credit Period : 36 months
Eligible Customers: Salary Account holders
The customers can choose their BNPL plan among monthly, quarterly, semi-annually or annual plan
Prabhu Bank Becomes the Next Member in Buy Now Pay Later Plan
Prabhu Bank has joined as a new member in Foneloan's BNPL plan. Till now, Kumari Bank has adopted this feature in their mobile banking app. Apart from that, the banks like Mega Bank, Citizens Bank, and Laxmi Bank have already added the Foneloan option to their mobile banking system.
Foneloan is a product introduced by F1 Soft International. F1 Soft International is a prominent company when it is about fintech products. With Nepal's first digital payment gateway- eSewa and now introducing Buy Now Pay Later option for the first time in Nepal through Foneloan, F1 Soft International is changing the way we perform financial transactions.
Prabhu Bank is a growing bank in Nepal that has more than 15,00,000 customers, 215 branches, and 189 ATM counters.
Also read: Sanima Bank's Customers can now load funds in Khalti using the Sajilo e-banking app