If you still haven't decided on your Valentine's Gift or want to gift a phone then Oppo A9 2020 might be the perfect option for you. As Valentine's Day is becoming more popular amongst the youths searching for the perfect gift for your partner as a gesture of love for this day is also gaining momentum. Oppo's latest offering the Oppo A9 can be the best option as the phone is equipped with high-tech features and comes at an affordable price.

Here's Why Oppo A9 2020 can be the best gifting option for Valentine's Day 2020: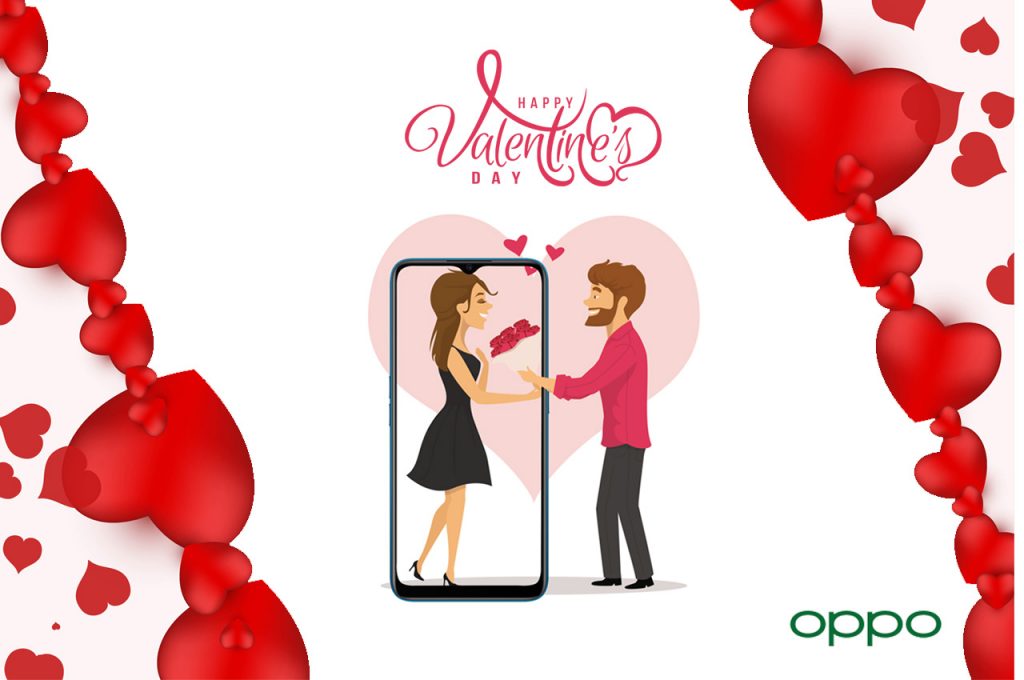 Attractive and User-Friendly Design :
The Oppo A9 2020 comes with a 6.5" inch screen and IPS LCD display with a 720 x 1600 pixels resolution. It has an 89% screen-to-body ratio. It comes equipped with a brand new compact Waterdrop screen. In addition, it also has a Sunlight Screen which improves the screen readability under strong direct light and also ensures that true colors shine in a dim or dark environment. Similarly, the blue light filter relieves eye fatigue and protects users' eyesight in low light. It uses toughened Corning® Gorilla® Glass 3+ that is twice as hard as the third generation and offers better resistance to scratches. The OPPO A9 2020 features 3D gradient designs for a more vibrant, eye-catching look. This phone comes in two stunning colors, Marine Green, and Space Purple.
Great Hardware and Software
The OPPO A9 2020 packs an ultra-powerful performance, thanks to the Qualcomm Snapdragon 665 platform, with an 8-core 64-bit processor. Compared to the previous A7 using Snapdragon 450, the A9 2020's CPU is improved by 40%, while its GPU has improved by more than 100%. Moreover, this phone could be a gamer's delight with the Game Boost 2.0 accelerator technology which offers improved Frame Boost and Touch Boost. These features provide lightning-fast gameplay response by reducing touch screen latency and lag, delivering an overall better experience for the user.
The handset runs ColorOS 6, based on Android 9.0, providing a fresh visual experience that's more sleek, refined and comfortable even after prolonged use. It comes with fingerprint and facial unlock features. This operating system is equipped with a whole host of smart functions such as Smart Assistant, Riding Mode, Music Party and Gesture Navigation which improves user convenience, safety, and the phone's overall versatility.
Versatile Camera: More Photography Options
This phone has a quad-camera setup, including a 48MP Main Camera + 8MP Ultra-Wide Lens + 2MP Mono Lens + 2MP Portrait Lens and 16MP front camera. This camera offers all-round use that can satisfy users' needs for all shooting angles and scenarios. It also comes with the Ultra Night Mode 2.0 and a whole host of artistic portrait styles. In addition, you also get to enjoy improved video filters that allow you to create movies and some eye-catching content with just a press of a button.
And there is more to it
In terms of audio, the OPPO A9 2020 comes with dual stereo speakers that offer higher volumes and improved sound quality. The sound feels full-bodied and clearer, with an immersive surrounded sound effect. Dolby Atmos® sound effects have been used for the most immersive, thrilling sounds, videos, and gaming experiences anytime, anywhere. It's also received Hi-Res Audio certification, ensuring superb sound quality, as well as directional technologies that create a more thrilling, realistic and immersive audio experience.
A large capacity 5000mAh battery that enables all-day use. It is capable of supporting 19 hours of continuous operation. The battery is also able to handle reverse charging which frees active, on-the-go users from the worries of rapid battery drain.
The high capacity and versatile memory options provide more space to record your beautiful moments such as a 128GB high memory capacity and a three-card (Dual Sim + MicroSD) slot that can support up to 256GB of memory.
From amazing battery life to the beautiful quad-camera setup these amazing features embedded on this phone surely qualifies it to be an amazing mid-range phone as well as the perfect gift for your Valentine.