Open Knowledge Nepal is a Non-Government Organization which was established on 2013. Open Data Day is an annual celebration of open data all over the Nepal and is playing pioneering role in creating and driving open data and open knowledge in Nepal .  Open Knowledge Nepal is set to organize a day-long 'Data Expedition' event in Dang, on the date Saturday, March 2, where around 40 local youths will get to learn about pen data, its importance, and applications. The event is aimed to bring together students and professionals from different sectors and educational backgrounds.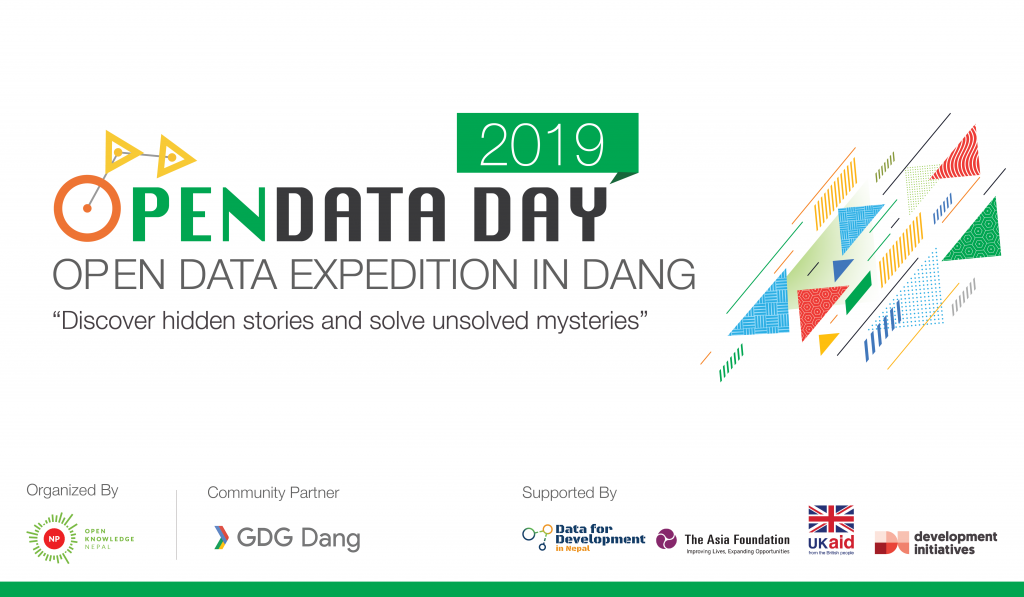 Data Expeditions are treasure to map uncharted territory, discover hidden stories and solve mysteries in the land of data. Through these, participants learn about the value of open data as evidence for decision making and innovation.
The event will be focused on :
Teaming of participant to find their local community data
Learning skills and understanding data from various sources
Developing ideas for open data-based solution to local problems (such as data sets, maps, blogs, technical applications)
OKN assumes that the outputs will show wonderful information about development issues in Dang, and provide a beginning point for participants to further involve with data to address development issues in their community. During the expedition participants will work on three thematic areas:
Health data
Budget data
Agriculture data.
Organized by Open Knowledge Nepal , Google Developers Group Dang (GDG Dang ) is community partner for the event. Open Data Day 2019 Dang is supported Data for Development in Nepal, The Asia Foundation, UK Aid, Development.
Quick Info

Event Name : Open Data Day 2019 Dang
Date: Saturday, March 2, 2019
Time: 9 AM- 5AM
Venue: Hotel Doko (Ghorahi)