 From today onward NIC ASIA's customers can enjoy the cheapest bank transfer charge in Nepal. While other banks or you can say PSPs are charging 2 to 10, Now with cooperation with Nepal payment solution NIC ASIA,s customers can transfer to any bank with Rs 1 only. This new service revolutionizes the way customers transfer funds, making it easier and more convenient for them to send money to friends and family with just a few taps on their mobile devices.
Table of Contents
What is the Insta fund transfer service?
Insta fund transfer is the new feature updated in the NIC ASIA'S banks mobile application which offers the bank transfer to their customer. Insta fund transfer service offers the bank transfer to the customer via mobile number or via account number.
You will love to read : Why do you need to get a feature phone? 5 reasons to have one
How to use the INSTA fund transfer service?
To Use the insta fund transfer service of NIC ASIA you should have an account at NIC ASIA bank and you should have taken mobile banking, After fulfilling these criteria you can follow the following steps.
Open and log in to the NIC ASIA BANK MOBANK App
Tap on the fund transfer option available at the button on the screen
Select the Insta fund transfer option available on the page
Choose the option of mobile number or bank account number which you will prefer
Enter the detail and proceed
Who is Nepal Payment Solution to provide bank transfer service?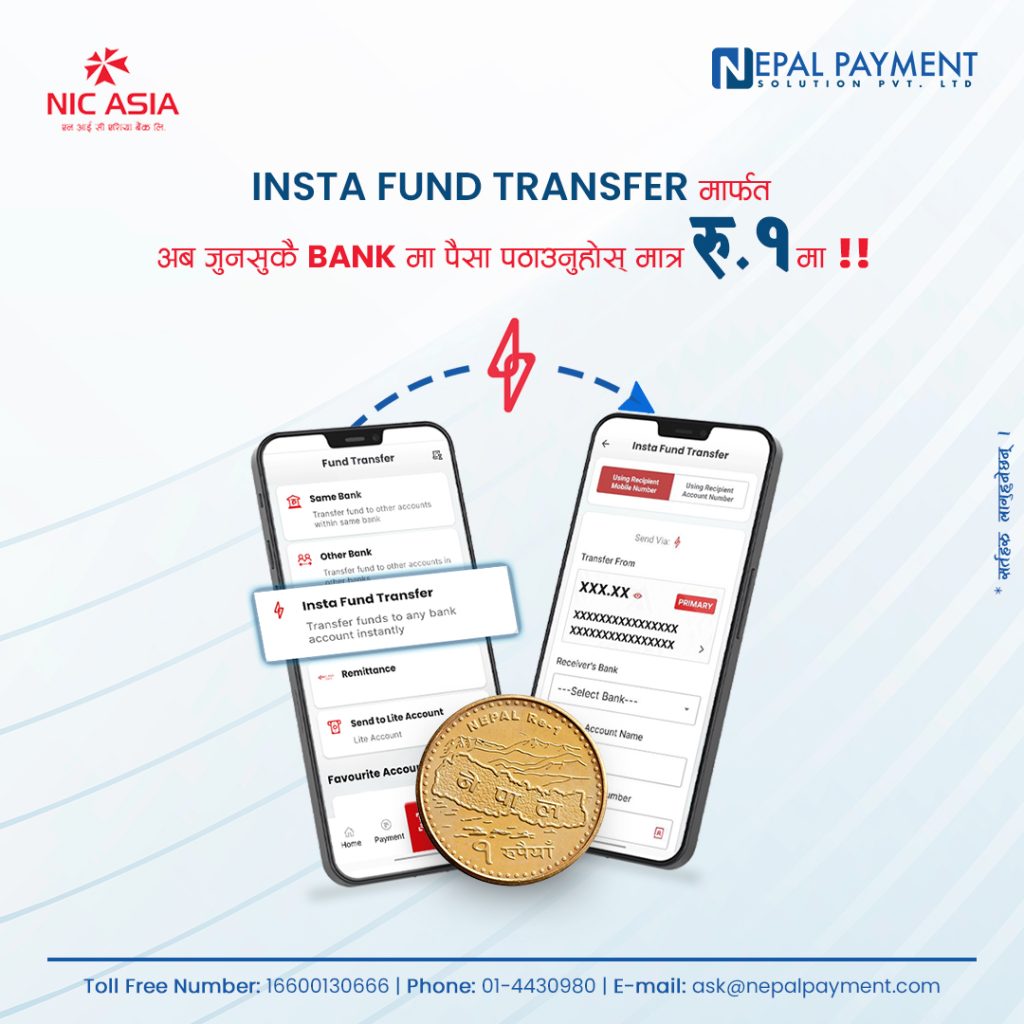 Nepal Payment solution is one of the pioneer payment service providers licensed under Nepal Rastra bank. NPS directly works with banks and wallets to provide you the smooth services and works to make your digital experience smoother and easier. NPS has too many other services which you might be using at the day to day life.
We hope you will try the service and if you feel any errors while using the app you can directly contact the support of the NIC ASIA bank team.