Nepal's most prominent digital banking service provider, NIC Asia Bank has now started providing 'Customer Care Service' through its mobile banking app. NIC Asia Mobank has taken this initiative with the main of providing instant solutions to the problems its customers are facing. By using this new service, customers can even get prompt answers to their curiosity and interest in the service provided by the bank.
With its policy to become 'Digital First Bank', NIC Asia Bank launched Customer Care Service in order to expand the digital services it has been providing. The organization believes this act will make a significant contribution to the digital ecosystem of the country. The service can be utilized by clicking the Customer Care icon in the NIC Asia Mobank app. A few services that can be accessed using their customer care services are:
Chatbot: Through its Chatbot, Customers can obtain Internet/Mobile/Viber/Miscall banking services along with Forex rates, Online Applications, and so on.
Direct Contact with Bank Staffs: Customers can also inquire about the services provided by the bank such as Debit/Credit cards, Demat, Mero Share, Loans, Remittances, etc directly with the bank staff.
Grievances and Complaint Box: Complaints, Grievances, and Suggestions can now be easily registered by using the Grievance ticket. One can easily track the condition of one's interest and grievance with real-time tracking.
Video Tutorial: NIC Asia Mobank has also made available informative video tutorials on using digital services provided by the bank.
E-mail: There is a feature for sending emails directly to the bank by clicking on the Email icon.
FAQs: In order to avoid repetitive and common questions from the customers, the bank has allocated a separate section containing answers to those questions.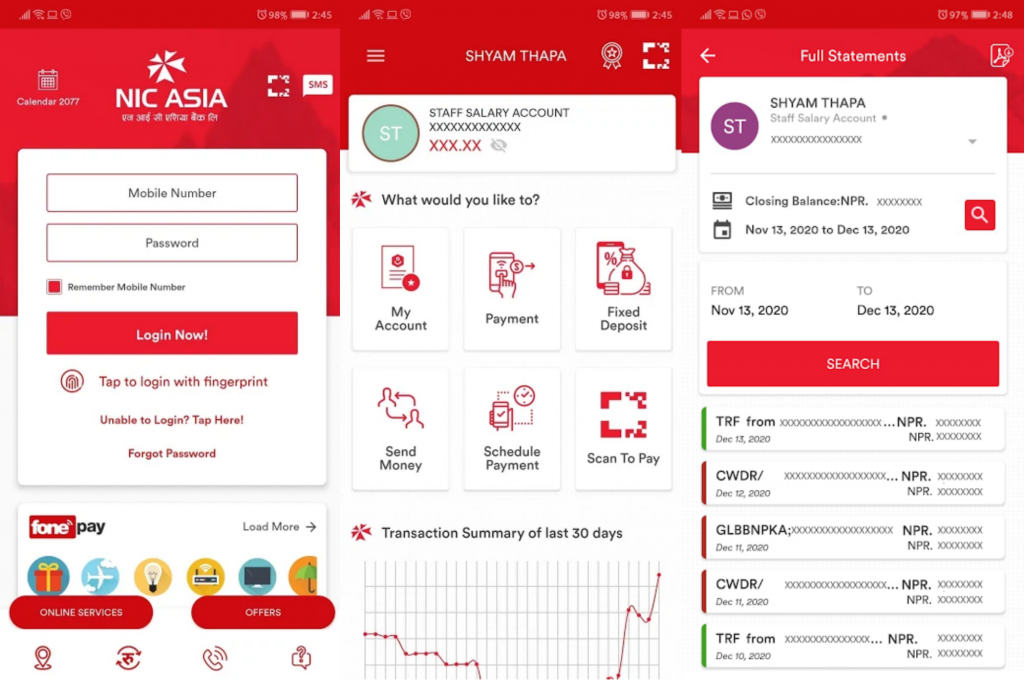 Also Read: Anyone Who Has Your Phone Number Can Suspend Your WhatsApp Account