Google has finally called it quits with its traditional naming culture of its ever so popular Android Operating System. From Donut to Pie, Google had previously opted to name different versions of its operating system after desserts. If we look further down in history the first publicly available version of Android 1.5 was known as Cupcake which was followed by

Android 1.6 – Donut
Android 2.0, Android 2.1 – Éclair
Android 2.2 – Froyo
Android 2.3, Android 2.4 – Gingerbread
Android 3.0, Android 3.1, Android 3.2 – Honeycomb
Android 4.0 – Ice Cream Sandwich
Android 4.1 – Jelly Bean
Android 4.4 – KitKat
Android 5 – Lollipop
Android 6 – Marshmallow
Android 7 – Nougat
Android 8 – Oreo
Android 9 – Pie
There had been growing speculation since the last few months regarding Android Q's name. Moreover, it was a case of which dessert it was going to be named after. Well, it was always going to be difficult to find a well-known dessert with a name starting from the letter Q. But, however, there were other major concerns like their global branding which wasn't being helped by this naming methodology. It's naming style questioned its global inclusivity as everyone around the world isn't familiar with desserts such as 'Nougat' or 'Honeycomb' to name a few. Therefore, being a global operating system they wanted to use a name that would be clear and relatable for everyone in the world. Hence, it brought an end to its 10-year-old naming approach and introducing a simple yet effective name to its new android version which will be known as Android 10.
What's New in Android 10?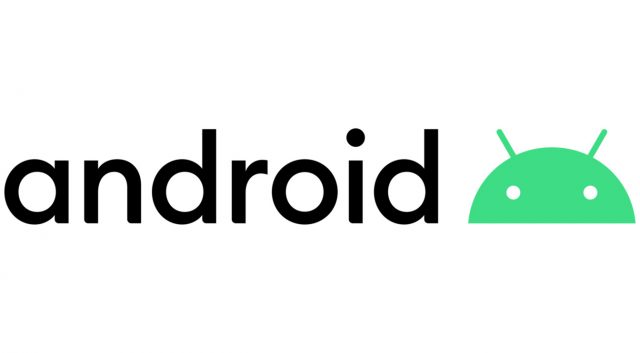 The new Android 10 is also going to feature a redesigned logo with the Android robot as well as the color is also going to be changed from green to black for improved visibility.
Although Google may be rebranding Android by changing its historic naming system and logo Android as an operating system is still pretty much going to be the same. There are a lot of cool features to look out for in the Android 10 and we can't wait to check them out. It is set to be released in the coming weeks.
So, here's what we can expect from Android 10:
1) No more back button!
Android 10 is going to feature a completely gesture-based method of navigation. This might take a while to get used to for users but it is something that they will have to get used to as back buttons are now a thing of the old.
2) Dark mode! New themes!
The widely loved dark mode is going to be available in the new Android 10. Users will be able to apply dark mode to the entire system with ease from the settings menu and turn it off whenever they want.
There are also new themes from which you can customize your phone as per your preference and have that ultimate Android experience.
3) Live captions!
Introduction of Live Caption will provide users with real-time subtitles for almost everything on their phone which means every audio or video will now have subtitles available. It gets even better as it requires no internet connection for this functionality.
4) Privacy Ensured
Privacy isn't going to be compromised anymore as you will now have a better understanding of the information your apps have access to the courtesy of massive changes to permissions.
5) Terrific Android experience for foldable phones
Foldable phones are going to be all over the market soon and keeping that in mind Android 10 is going to make certain that the software will work as smoothly in those phones.