NetTV has launched its new version of Set-top Box called NetTV Streamz+, which is powered by android tv in association with Google. NETTV Android TV is a smart TV platform that brings the apps and games you love on your phone to your television.
How to get NetTV Streamz+?
As NetTV Streamz+ is offered through Worldlink branches, you can purchase the NETTV Streamz+ Set-Top-Box from your nearest Worldlink Branch. View the pricing section below to know about the price of this service.
Features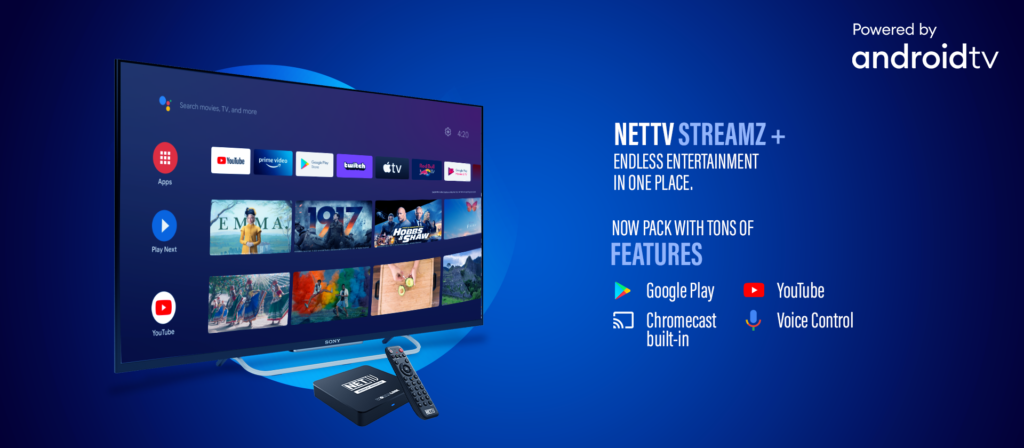 Google Assistant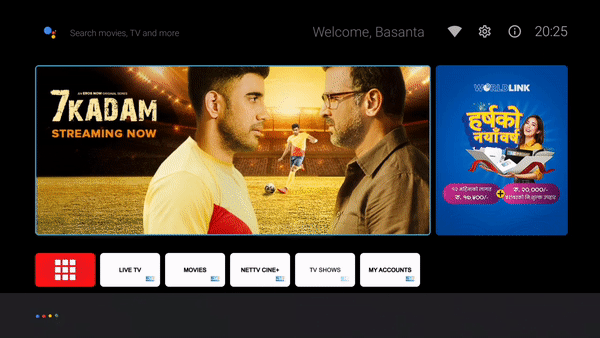 Use Voice Search to find your favourite content with the help of an all-new voice-enabled remote. The Google Assistant comes installed on your Android TV device(NetTV Streamz+). You have the option of turning it on when you first set up your device or afterwards. Press the Assistant or Microphone button on the remote. After that, you can ask your question. Speak into the microphone on your remote to ensure the Assistant hears you. Along with Google Assistant, the device comes with Google Play Store, Google Play Movies & TV and Google Play Games.
Chromecast Built-in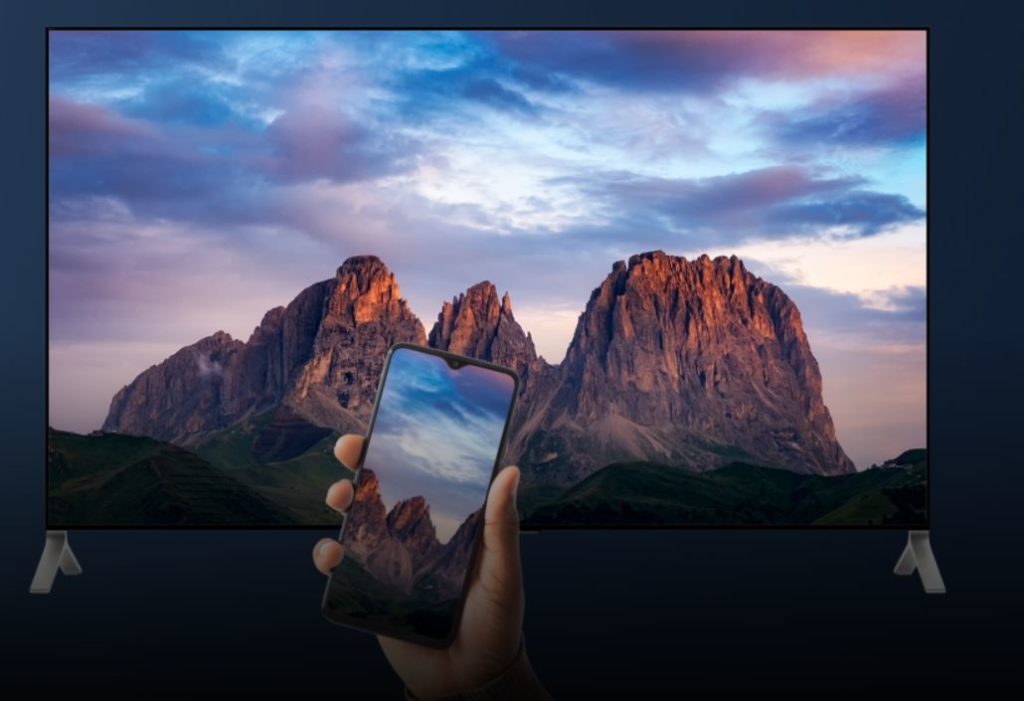 Chromecast built-in is a technology that allows you to stream your favourite entertainment and apps directly to your TV or speakers from your phone, tablet, or laptop. You can cast directly to your TV from your phone, tablet, or desktop Chrome browser through this Set-Top Box.
4K Resolution
Expandable Storage
Bluetooth Connection
200+ Live TV Channels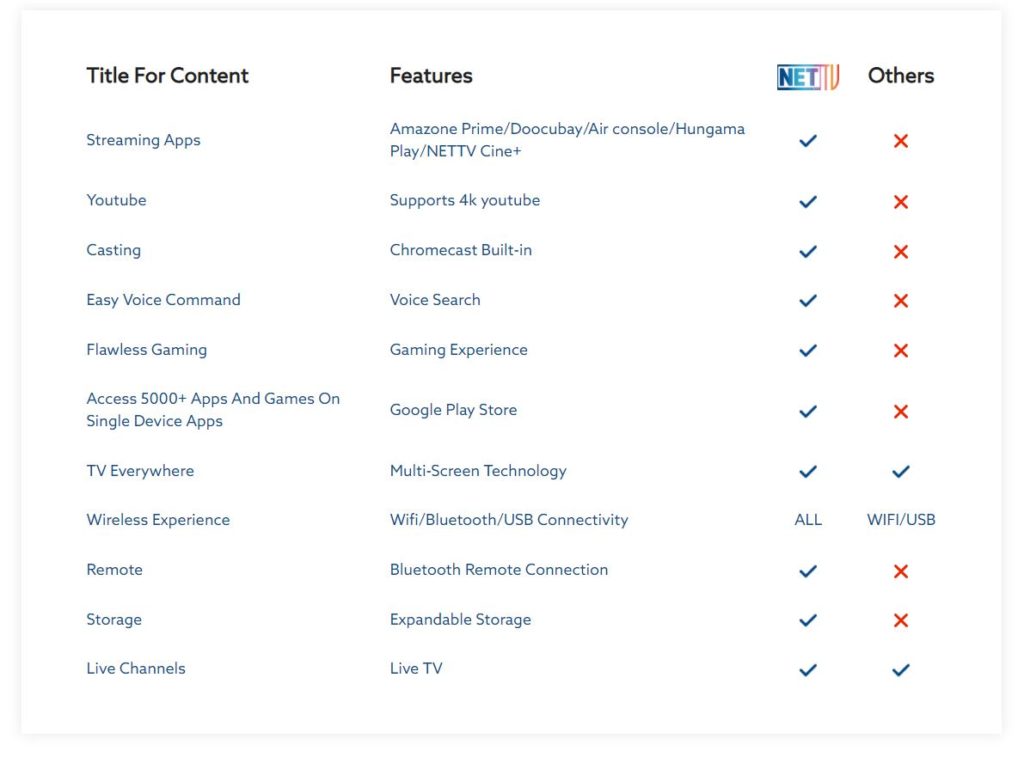 Pricing
If you are an existing NETTV user, you can upgrade your old NetTV IPTV to the NetTV Streamz+ for Rs. 1,500 (without VAT). The monthly subscription cost (without a set-top box) is Rs. 350. For one year Basic package it would cost you around Rs. 3,600 irrespective of whether you are a new user or an existing user. You also have to pay certain activation charges and a refundable deposit amount.
| Title | Cost |
| --- | --- |
| Subscription (1 Month) | Rs. 350 |
| Subscription (1 Year) | Rs. 3,600 |
| Upgrade from NETTV IPTV to NETTV Streamz+ | Rs. 1,500 |
| Set-Top Box Price (12 Months-Activation + Deposit) | Rs. 3,500 (without VAT) |
| Set-Top Box Price (3 Months-Activation + Deposit) | Rs. 4,000 (without VAT) |
| Set-Top Box Price (1 Month-Activation + Deposit) | Rs. 5,500 (without VAT) |
| Activation (for 1 Month Subscription) | Rs. 3,000 (without VAT) |
| Deposit (for 1 Month Subscription) | Rs. 2,500 |
| Activation (for 1 Year Subscription) | Rs. 2,000 (without VAT) |
| Deposit (for 1 Year Subscription) | Rs. 1,500 |
Also Read: NETTV launches NETTV Streamz+ powered by Android TV
About NetTV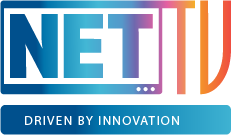 NETTV is Nepal's first OTT/IPTV platform, with a government-issued IPTV license. It is managed by NITV STREAMZ PVT LTD, a Kathmandu-based corporation. As a team of market leaders in streaming and triple-play multiscreen device distribution solutions, they focus on developing an open platform where anybody may sell and make money by collaborating with them.
It has also launched new services to help viewers get the most out of their viewing experience. These include Ultra High Definition Quality IPTV Service, which provides 4K video streaming via a set-top box and is provided by several ISPs. NETTV has always thought that anything you want to watch, listen to, or enjoy should be available on your television at all times. Its IPTV streaming services are known for their ease of use, a wide range of entertainment options, and great pricing.
About WorldLink

Worldlink began as a simple e-mail service provider in 1995. Worldlink was granted an ISP license by the Ministry of Information and Communications in 1996, and began providing dial-up internet service two years later in 1997. It has climbed a long and winding road to becoming the country's largest and most dependable internet service provider. Every time, the organization has been at the forefront of adopting the most up-to-date fidelity requirements.
To deliver world-class and seamless internet in Nepal, it has consistently experimented with technologies such as VSAT, Wireless technology, Cable Internet, and then progressively to FTTH. WorldLink has grown to be more than just a retail internet service provider over the last 25 years. It provides Enterprise Solutions, is Nepal's largest IPTV provider, and carries over 43% of the country's total internet capacity.