The Nepal twitter brand wars have begun. Well, not quite actually, instead all love is being spread around twitter among Nepali brands with the hashtag "#NepaliBrandsinTwitter". The hashtag even got to trending last night with a lot of companies joining in on the fun.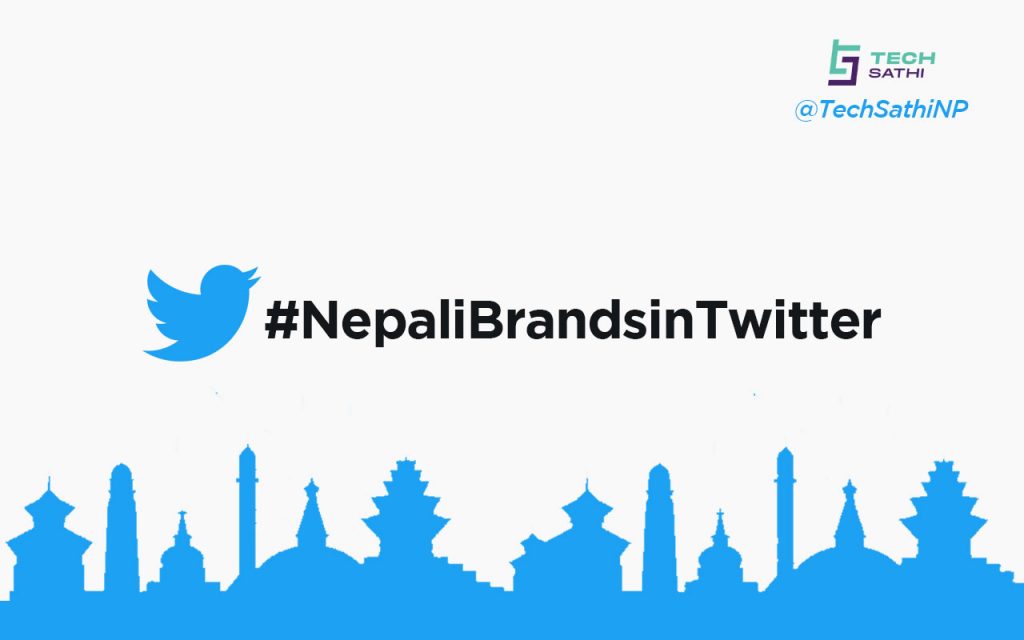 As a lot of us know, Twitter is quite the place when it comes to international brand interactions. There is a lot of fun and creative interactions among international brands that take place on twitter as well as brands taking a shot at each other. But speaking of brands in Nepal they pretty much limit themselves to Facebook and Instagram.
How Did it all Start?
It all started out with the CEO of Foodmario, Mr. Rohit Tiwari tweeting out this:
With the initial viewing of this tweet, we thought we might see some twitter war among brands in Nepal. Oh, and our twitter team was ready with the bullets as well. However, that was not to be the case. The official twitter handle of Foodmario (@globalfoodmario) tweeted out:
Click here to check out this thread as this was from where the fireworks started and the brands started joining in.
A lot of brands joined in on the interaction in that tweet with we ourselves(@techsathinp) being one of those brands. Likewise, @OHappiness_,@KarkhanaN, @JobsDynamics, @KhaltiOfficial, @musiccafenepal, @ChangenepalOrg, @kookydunk, @MayaStudio__, @TechPatro, @tootletoday, @stylefibro, @chiyadanioutlet, @wowsnacks, @CreabizStudio, @WePlayNepal, @BydCimex were among many brands who were involved in this takeover of twitter by brands in Nepal.
There were all kinds of tweets from brands teasing one another, pulling legs, organizing competitions, and promoting one another. It was like some sort of festival. If you missed it you should definitely go check out #NepaliBrandsinTwitter on twitter. Here, are some of the tweets:
Building a Collaborative Atmosphere
Competition doesn't always necessarily mean you've to take each other out. At a time like this when businesses are struggling to cope with the effects of the coronavirus pandemic; collaboration and support from each other is essential. This movement alone has helped create much brand awareness and opened doors for collaboration among brands in Nepal. It has also shown the spirit of the brands to involve in a collaborative atmosphere and prosper together which is delightful to see.
Also Read: App of the Month: "Thegana Services" || Share Your Digital Address
With the ongoing hype of #NepaliBrandsinTwitter , Foodmario has called for Nepali brands to take over all platforms with Tinder being hot on the list.
Would you like to see "NepaliBrandsonTinder" as well? If yes then which are the brands you would swipe right for other than Techsathi?