You can now start voting for your favorite contender of Nepal's popular reality TV show, Nepal Idol, through eSewa. The voting system is available on both the iOS and Android versions of the eSewa app. Nepal Idol has been streaming on the AP1 channel every Thursday and Friday at 8:30 PM. This time, in the third season, is the first time of eSewa providing voting service for the show.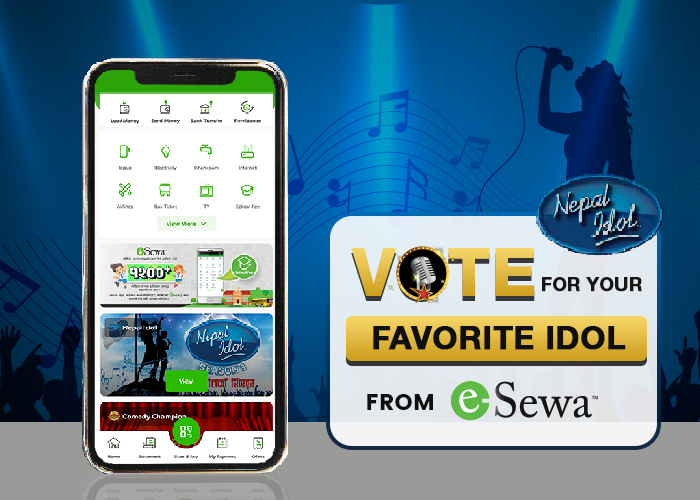 The minimum and maximum numbers of the vote you can cast at a time for your favorite contestant are one and a thousand respectively. Voting starts from Friday 8:30 PM to Monday at 12:00 PM. There are currently eleven contestants competing to go further in the competition.
Also Read: 11 Years of eSewa in Nepal
With this, eSewa has made it easier for the viewers and lovers of music to judge and choose their favorite competitor and allow them to go further in the competition. Start voting soon and make the best singer on Nepal Idol the next star.