 Many sectors have been closed due to the global pandemic with the gym being one of them. This has resulted in very low physical activity in people for the past few months. This low physical activity has been impacting the health of people. As situations haven't eased up and we still can't go to places like gyms, alternatives to take care of health are being sought. In this situation, Nabil Bank has decided to provide an offer, they are providing loans for people to buy cycles.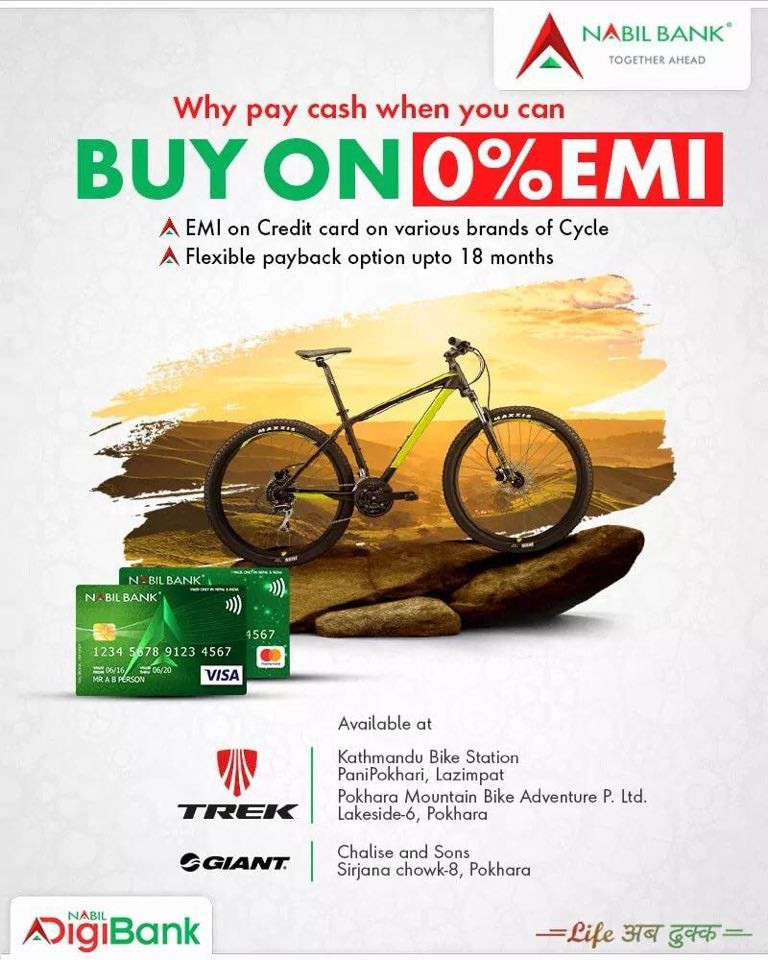 How to Get the Loan?
If you want to get this offer, it is mandatory for you to get a credit card from the bank. If you want to purchase a cycle that costs up to 2 lakhs then you don't have to put any down payment. Moreover, no interest will be charged with the overall payment. However, if you want to purchase a cycle that costs over 2 lakhs then, the additional amount over 2 lakhs must be put down as a down payment.
The buyers will be able to pay the cost of the bicycles in installments upto 18 months. Nabil bank has collaborated with Kathmandu Bike Station and Pokhara's Chalise and Sons for this loan service.
With such loans, Nabil bank aims to help those who cannot pay for the bicycles at once. This initiative helps promote a healthier lifestyle and is an environmentally friendly approach.