 The digital payment industry in Nepal has grown rapidly in recent years. MOCO Digital Wallet, a licensed payment service provider by NRB, is gearing up for the future with a fresh new look and enhanced user experience. MOCO was developed by FocusOne Payment Solutions in 2021, in partnership with Visa. Now, with a new logo and UI/UX, the platform aims to make digital payments easier and faster.
New Logo, Sleek Interface
MOCO recently unveiled a modern new logo integrating its name, reflecting the brand's innovative and customer-focused vision. But the updates don't stop there – the app also has a new look and feel, with redesigned screens and layouts for a smooth user experience.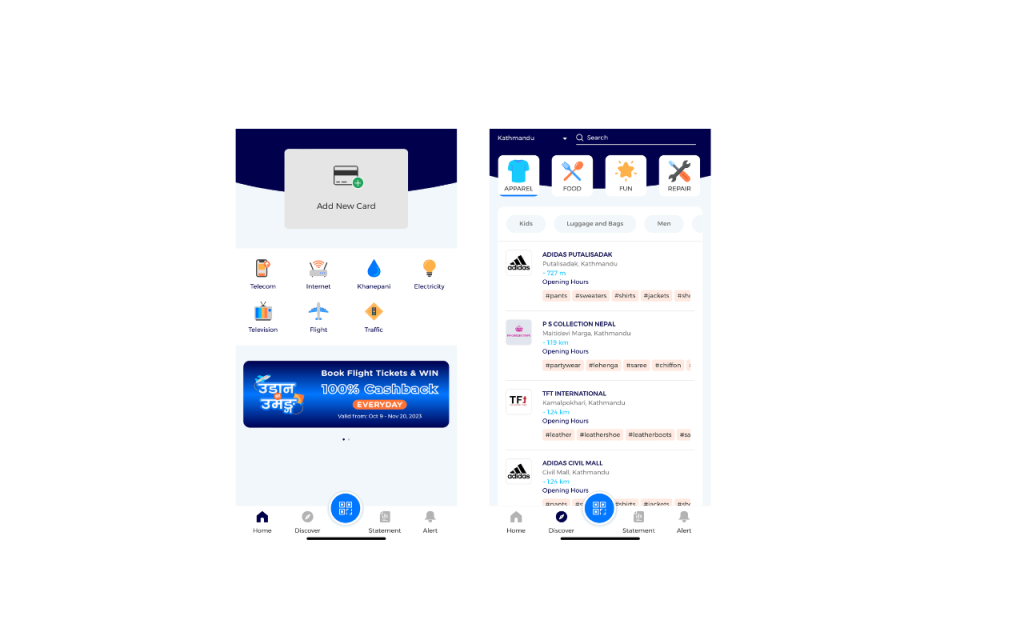 Key UI/UX Improvements:
Clearer interface with improved readability
Easier navigation and menus
Modern visual elements and illustrations
Consistent styling and branding
Improved mobile optimization
MOCO says that the new interface cuts down steps for key tasks by 60%. The enhanced UX combines aesthetics and functionality for optimal user satisfaction.
What Makes MOCO Unique?
MOCO's new update is not just about looks – it also has some powerful features that make it different from other digital wallets. Some of the unique features of MOCO are:
Link your debit/credit cards to pay directly through the card. No need to load the balance in the wallet!
Pay bills for utilities, telecom services, flights, traffic fines, and more in one place.
Scan MOCO's unified QR code for quick in-store payments.
Earn reward points on transactions.
Smooth integration with over 20 major banks in Nepal.
Partnership with Mastercard
Meanwhile, MOCO has also announced a partnership with the global payment giant, Mastercard. Through this partnership, MOCO users will soon be able to add Mastercard cards to MOCO for a secure, hassle-free payment experience. Similarly, businesses will also be able to accept payments from Mastercard users via MOCO's unified QR code.
Furthermore, MOCO has planned to deploy 200,000 QR codes in the duration of next two years, providing more convenience to users and new opportunities for businesses.
Conclusion
With digital adoption accelerating, MOCO aims to be the leader in providing convenience and security in digital payments. The new look and UX improvements, collaboration with Mastercard, and plans to add QR facilities to 200,000 merchants will make MOCO stronger as Nepal's leading digital wallet. As MOCO keeps innovating, it is sure to capture a significant share of the digital payment industry in Nepal.