Due to the ongoing nationwide imposed lockdown, it has been quite difficult to visit the hospital for regular checkups. The general people have been suffering from this situation for quite a time now. Realizing this grave situation, Midas has started online video consultations for health services through its Mero Doctor application. Over the last two decades, Midas has been working on digitalizing hospital-related services. During this time, about 120 hospitals throughout the country have benefited from the organization's digital approach in managing their facilities.
About Mero Doctor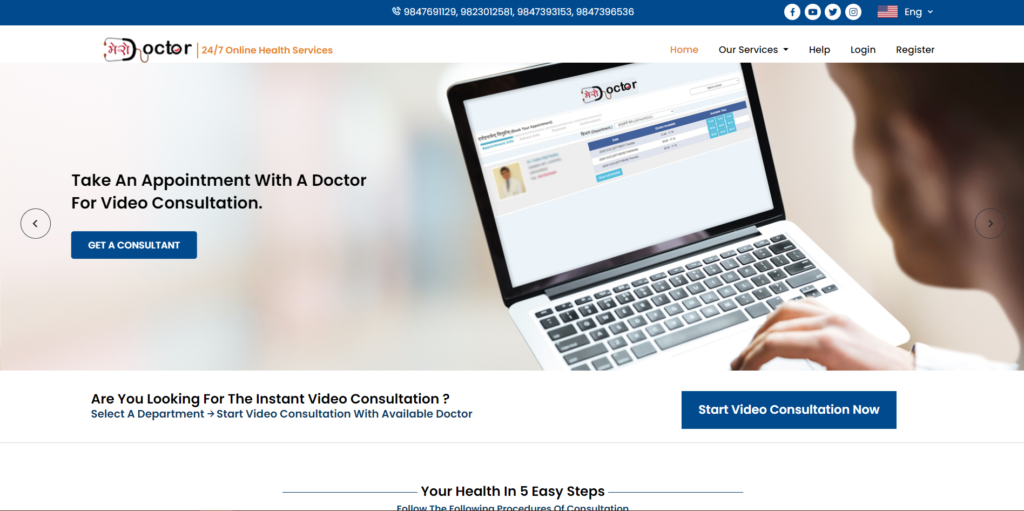 The Mero Doctor app is the quickest and easiest way to book appointments and consult online with top doctors of Nepal. By using this app, one can connect with a doctor online, available 24/7, from the comfort of their home. Although the services are primarily concentrated in Kathmandu, it provides services to various different districts of our country. Not only it helps you in finding the right doctor at right time but also lets you get the real-time status of the patient queue. In Mero Doctor, the registration process is easy. You can use your digital wallets, credit & debits cards, or e-banking services to pay doctor fees. You will also get instant confirmation of booking with token generation.
Available Services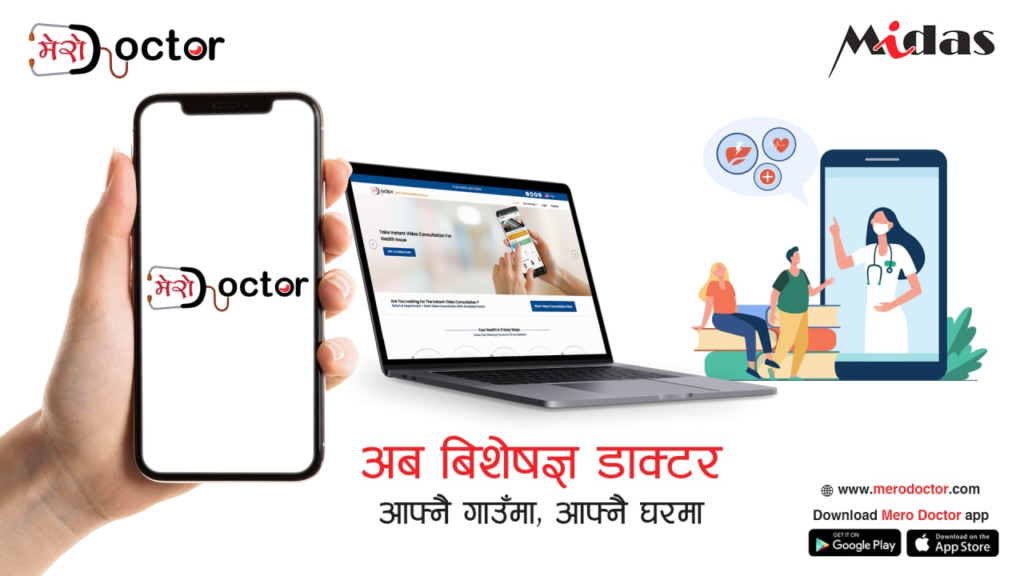 This wonderful app has a portfolio of hundreds of qualified health professionals belonging to different expertise. For using this new video consultation service, you can easily check the availability of your desired doctor in the app. After choosing the doctor of your choice, you can book an appointment with the Doctor/Hospital/Clinic anytime from anywhere as per your convenient dates and time slots. The services are available 24 hours a day, seven days a week. But the services are limited to non-emergency consultations only as of now. To add sweetness to it, Midas has even announced to provide free COVID-19 related health care consultations for a limited period.
How to Access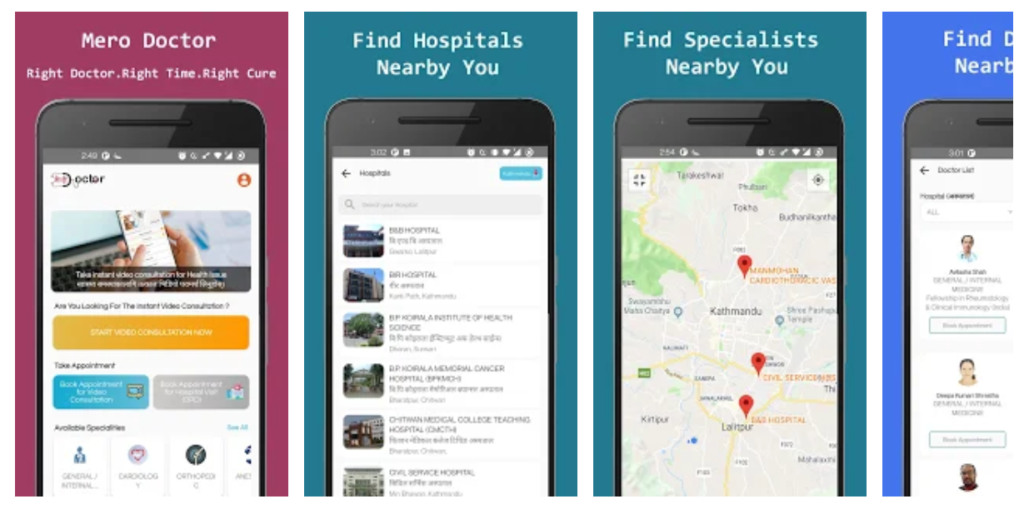 Midas Mero Doctor app is currently available for both android users and i-phone users. The easy-to-use and intuitive user interface design ensure the quality of user experience while using the app. Besides this, one can access their services by visiting merodoctor.com in their web browser. You can also contact them through their phone numbers: 9847393153, 9847396536.
Also Read: Startup Mentorship Workshop: Build and Grow Your Business With This Program