 Have you ever thought of an e-commerce platform with its own payment gateway? Well, now it exists in our country too. Ambe group has launched a new e-commerce app- Lenden with its own integrated payment gateway called Lenden Pay.
Normally, we choose among the various payment gateway options in e-commerce platforms like Daraz, UG Bazaar, Hamrobazaar etc. We can either pay through digital wallets or through cards for online purchase. For paying through cards, most of them use third party payment procedures. However, none of them have their own integrated payment system. The other digital wallets are integrated to their app or website and the customers pay through them.
However, this new app Lenden has its own wallet which can make your online shopping experience really easier. Let's know more about Lenden app.
Lenden App:
Lenden is a new e-commerce platform in Nepal which offers a wide range of products in comparative prices. You might be wondering if its similar to other e-commerce platforms. Indeed, the basic essentials like fashion items, accessories, electronic items, books and stationeries, medicines and health care facilities, groceries etc are available there.
Likewise, the UI looks attractive which contains available options, featured products, top products and latest collections in the home page.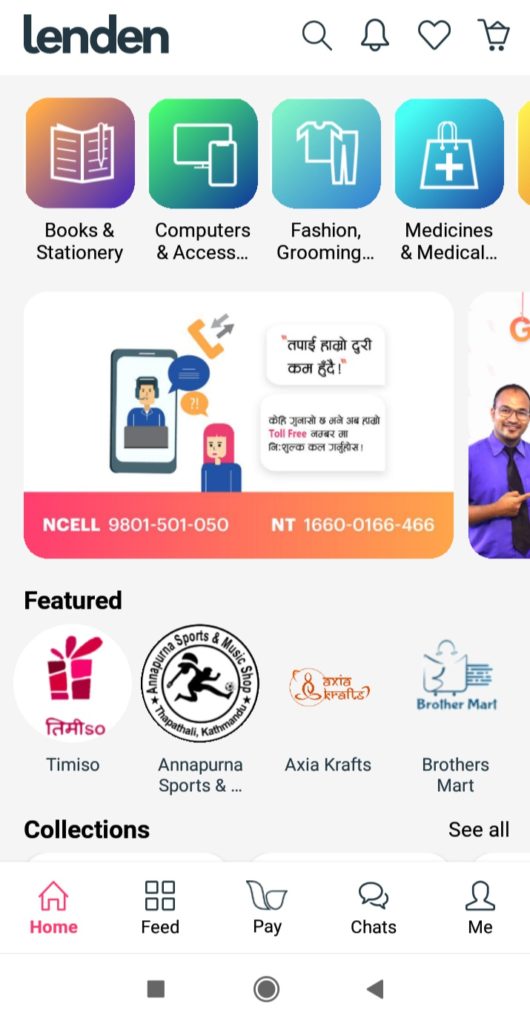 The merchants can list their items and the customers can browse through the app to choose their products. They can simply click on the product to know about their features, prices and discount (if any).
In addition to that, it also offers delivery services to the customers. You can enjoy a free delivery service if you order daily essentials worth Rs 3,000 or more. Moreover, it has a chat option which you can use it to share about the products with merchants and friends.
Major Features
Lenden is equipped with the following features which could add some novelty in your online shopping experience.
Featured collections and top products
Cart option to add the products
Chat option for better communication during purchase
Wish list and invite option for your close friends and family
Wallet option for payments
Lenden Pay; Lenden's own integrated payment gateway
Lenden has its own integrated payment gateway known as Lenden pay which is a digital wallet of its own. Like other digital wallet, it has load and bank transfer option. The interesting fact is that, you do not need to download a separate app for payment. It is because Lenden Pay is inbuilt payment option in Lenden e-commerce app. In addition to that, it allows various ways of payment as in the image below.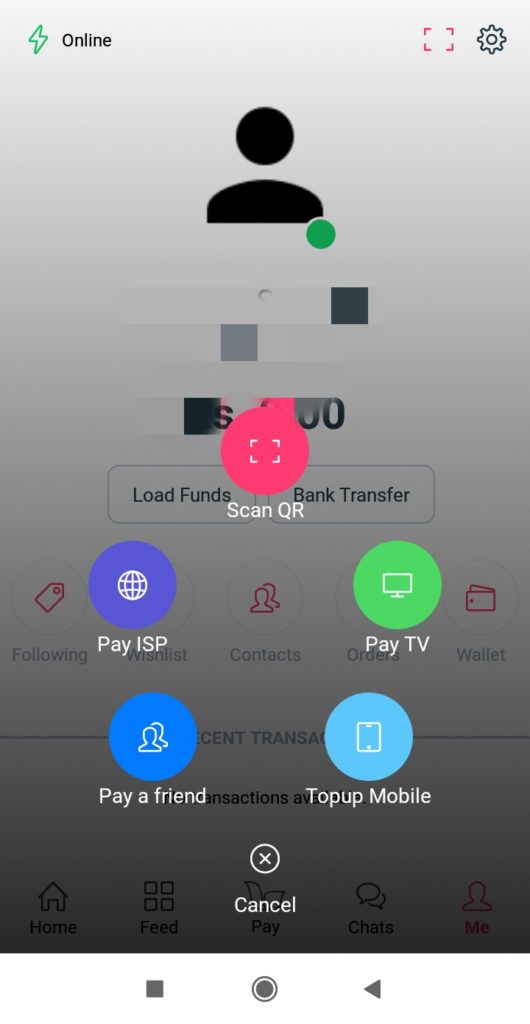 Though the payment option looks like a preliminary one, you can avail for some options like:
QR Scan and pay
ISP payment
Payment for TV
P2P transfer
Mobile top up
The ISP payment option allows you to pay to 9 ISPs currently.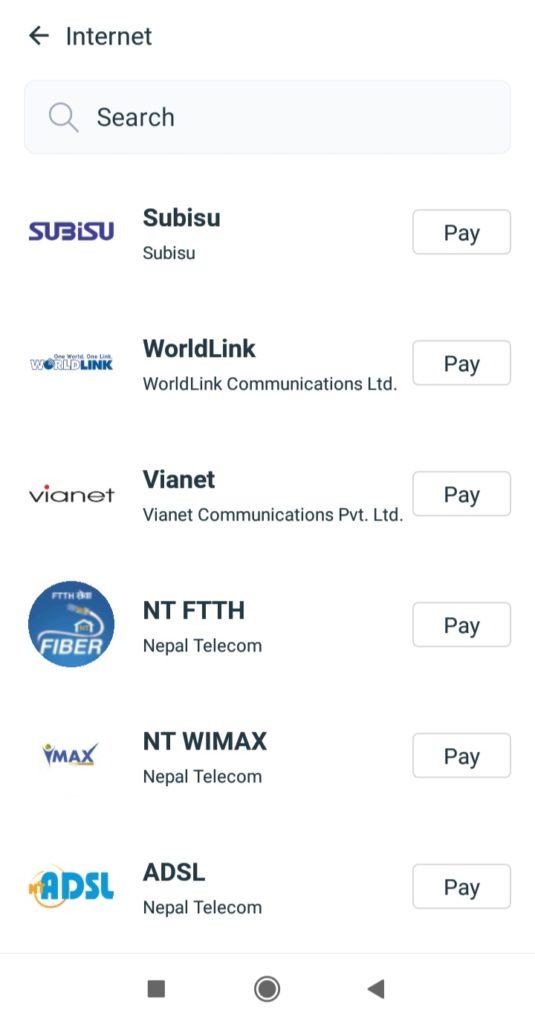 Similarly, you can pay for 6 TV operators in Nepal through Lenden Pay.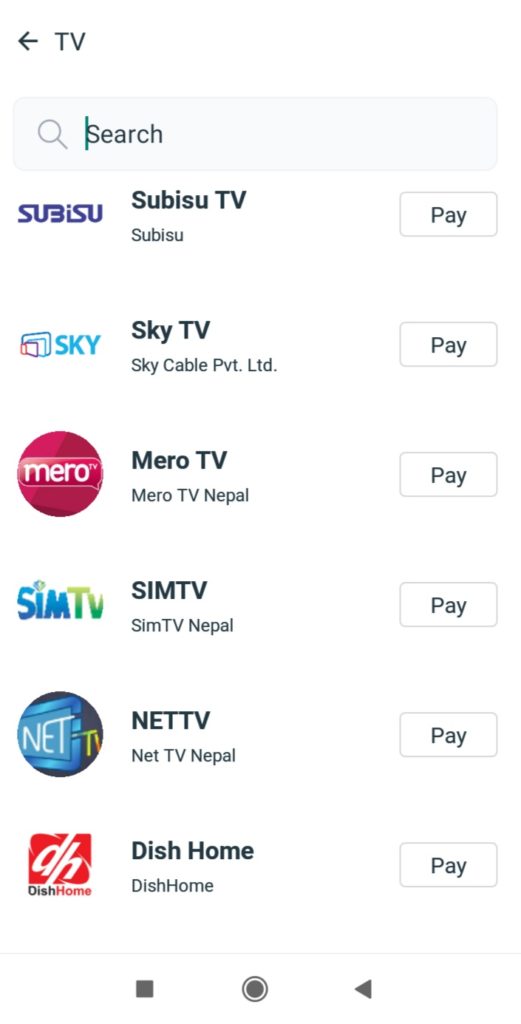 Furthermore, you can load funds through three options like e-banking, connectIPS and cards. Similarly, you can offload the balance to your bank account through bank transfer option.
How to start with Lenden app?
First you need to download Lenden app on your device. It is available on both android and iOS version. Likewise, you can enjoy your shopping experience through both mobile app and web applications. Having said that, mobile app version is more easier to use in comparison to the web app version because of its easy UI.
After downloading the app, you should enter your mobile number to register. Then enter your name and select a new password. A 4- digit SMS code would be sent to your number. Enter that code to verify your mobile number. After that, you are all set to enjoy a new shopping experience in Lenden.
Integrated Payment Option; An Added Advantage
E-commerce platforms are mushrooming in the Nepalese market these days. However, only few of them provide a single point service for shopping, price negotiation and payment options. Even some of them available in Instagram do not have third party clearance for payments made through cards. In this scenario, Lenden has emerged as a one-stop solution which provides integrated payment option within the same app. This practice was implemented on 2016 by Flipkart in India by launching its own digital wallet PhonePe.
In Nepal, this is for the first time where we are getting an e-commerce platform with its own digital wallet. This concept has totally discarded the hassle of downloading spare mobile wallet for payment. However, while most of the market coverage is captured by prominent wallets like eSewa, Khalti, IME Pay, Prabhu Pay and others; do you think Lenden App can hold that traction soon? We would love to hear from you.