The world is literally moving fast ahead, ahead of what we saw yesterday and ahead of what we listened to an hour before. The world is incorporating all skills to move. Maybe it hates to be behind the trend. With new vision and invention, with new tech skills, with new entrepreneurial skills and competitiveness, things are starting to move fast. Either to make yourself stable or to learn and earn skills are being mandatory as the world started to move on from its traditional educational system. Here we were discussing the top five tech skills that a beginner can learn fast and earn fast.
Why Tech Skills are Mandatory?
As we are observing the speed of things and new inventions, tech strategies, and innovations, it is really important to gain skills more than a grade on your mark sheet. If you observed COVID-19 time, you are also aware of what happened at that time. Most of the jobs were gone and the unemployment rate was raised. The companies were devasted and the economy collapsed. Most people were searching for their survival and youth are searching to make some money. Thus the situation just the day before yesterday is justifying why tech skills are in demand.
Today we are trying to crack the code of the top five best skills that will you learn easier and are easier to find a job as well.
Top 5 In-demans Skills that are Easier to Learn:
Graphics Designing
I am pretty sure that you see posters and ads, banners and stickers, graphics and memes everywhere sticking their names and saying you to buy from here and there, go this way and do this, visit this site and portal, and blah blah. If you are yes, then yes it all comes from graphics designing and creative hands that play with the flair of colors, texts and grading, images and icons and so many things.
For this too much reason, Graphics designing is one of the highly demanding tech skills to make money from home, and it will remain a desirable course for years to come as companies love to present their way via attractive posters and designs. The demand for design seems endless because every business requires a designer. Every button you see on a website, every background image, every logo, every poster, are all made by designers on the backside with their creative hands and mind on these software packages.
Learning path and platforms for Graphics designing:
These days learning anything is not that big thing anymore. The internet is all filled with tutorials and websites to teach, the youtube videos are there to teach. Though Photoshop, Illustrator, Canva, Figma are those tools that you will ride when you will begin your designing journey. You can learn Design courses via Skillshare, Udemy, Coursera, and YouTube.
Starting with basic logo designing, thumbnail designing, photo editing is the perfect way to start and showcase your projects, making a portfolio is the best way to present yourself in front of job openings and internships.
Web Development
Web development is unquestionably one of the most important skills to make money. The companies and the whole business sector is going digital. When talking of scope in Web Development, it is an undeniable fact that it will groom everything in very coming years. You can understand the importance of websites as now you are currently using a website to read what you can do. It is cool, ain't it?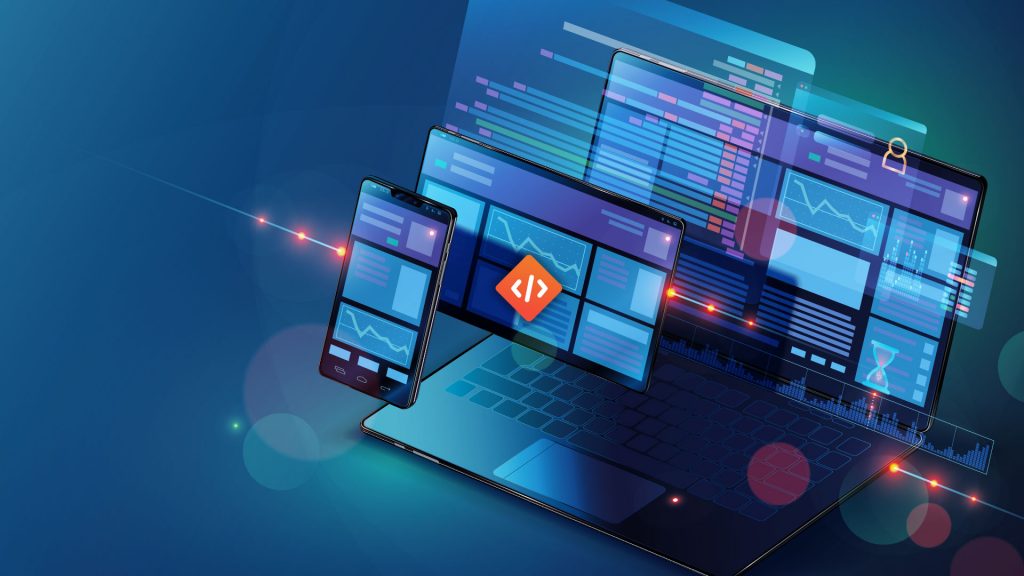 There are two methods of web development, the 'code method' and 'no-code' method. If you want to dive into the core of website development and want to be able to make as many changes as you wish, then you need to learn coding languages like HTML, CSS, PHP, and Javascript.
But in the meantime, the 'no-code' technique is getting attraction and being used by millions as it is very easy and simple to learn and execute. And talking about the no-code platform, we prefer WordPress. So why WordPress can be the question. WordPress doesn't require you to be a developer and learn all styling and scripting language. You can be just an editor or author to handle WordPress with a little knowledge of plugins, how to install them, and a little knowledge about hosting and content.
Learning path and platforms for Web Development:
The learning path is almost similar to every platform. you can use different platforms like Coursera, Udemy, skillshare for WordPress skills, and web development. Also, very popular websites like W3Schools, FreeCodeCamp, Frontend Masters are there to teach web development for free.
Content Writing
The important thing about content writing is, the demand for content writers is huge because every website, every Facebook page, every post, every product description, every sales pitch needs content. Often it is said as "content is king". This statement generalizes the significance of good content and thus of content writers.
Moreover, The best thing about being a content writer is that you don't have to take a course and follow the pattern. All you need is good English, Writing mood and knowledge, and research skill. The essence of writing good content is in doing good research so your 'research' skills should be on point.
To make Your Content writing more effective and stand the best among others, there exist also more add-on skills like SEO (Search Engine Optimization), Copy Writing, Creative Design, etc. SEO is the skill that makes your content appear in a search engine like Google or Bing. The significance of SEO-Optimized content is very higher, thus this skill is likely to be mandatory with content writing.
Also Read: What Jobs are in Growing Demand around the World?
Video Editing
Video editing is the next coming big thing and one of the skills that you can learn within a very short time. Alongside other tools, video is the becoming main promotional tool for every business and product, content for YouTube videos, and many more. You need to have a good computer at your table and enthusiasm to start learning video editing. The correct editing skills are what you should learn. Video editing skills are finally getting huge importance which is resulting in it being the most important skill to make money online.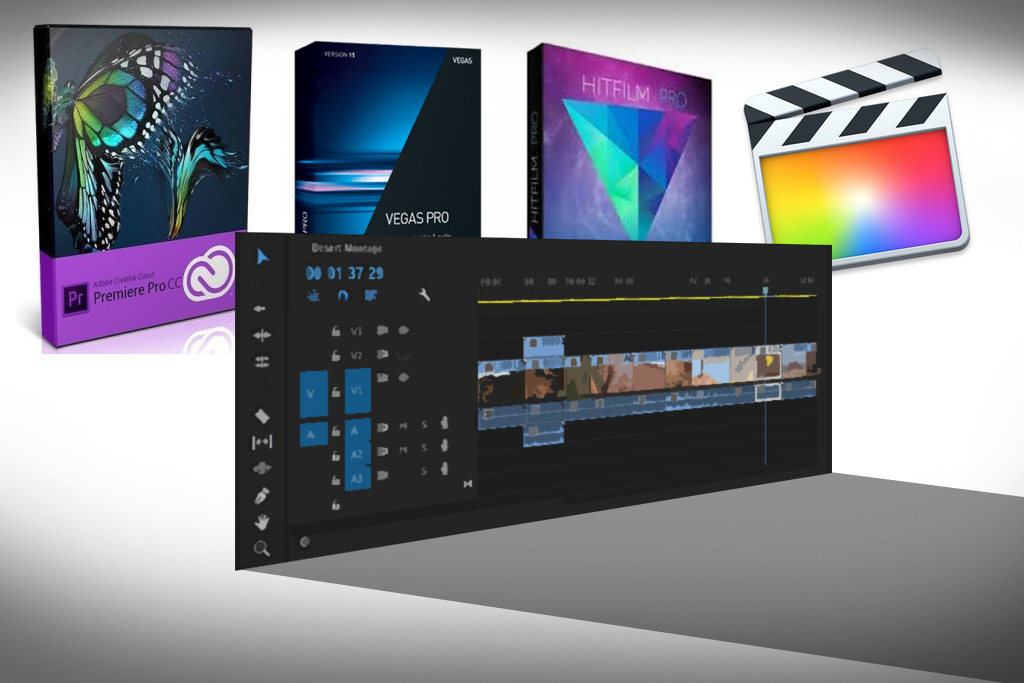 With every promotional content, Ads for products, Teaching students, or an explanation of how computer works, people and companies prefer video as a multimedia element as it gives visuals that are easily remembered also. A good person with correct editing skills is what many organizations are looking for.
You can learn video editing from Adobe Premiere for professional skills. Though there are a lot of mobile apps like KineMaster, CapCut, YouCut, Power Director where you can learn basics and learn what elements are added and edited. For Tutorials, you can find many YouTube videos and teaching platforms like Coursera or Udemy.
Also Read: "How to learn any skill faster?" in 6 steps.
Digital marketing
Billions of people use Facebook or Instagram, millions of sites are surfed daily, thousands of products are ordered online and shipped. People feel easy to sit inside home and order food from their best restaurant, clothes from near clothing shops, Cakes for birthdays and many more. Thus here the roles of digital marketing came. It will be extremely correct to say that if a company disregards social media marketing & digital marketing, it will only lead to losing opportunities for brand building. This makes social media marketing skills immensely important.
Every Business, shop, the educational institute wants to have a social media account and a good customer base online. They want professionals who can make their orders go higher, engagement better, higher reach, and many more. Thus the role of a proficient digital marketer comes and so does the demand.
A digital marketer does planning, makes strategies, research, elevate engagements, post across different social media pages, runs ads, and many more. To be a good digital marketer, you should have knowledge of basic marketing platforms and basic tech knowledge.
The courses in digital marketing are being offered by various institutions. Though the 'Fundamentals of Digital Marketing' from Google Digital Garage may be the perfect start for your journey. Also, the various teaching platforms offer different courses.
Verdict
On an honorable mention, there are also too many other skills that you can be productive of. Alongside the above-mentioned skillset, Blogging, SEO, SEM, mobile App development are skills that you can make money online. To need any skill that you need first is the enthusiasm and a good computer with internet connection. These skills are market-driven and popular among others too and contain a huge number of people within. Which skill do you choose to learn? let us know by commenting.