 The COVID-19 pandemic has had a significant impact on purchasing. With lockdown limitations and safety concerns, more and more shopping is happening online. Consumers have gotten accustomed to more range, quick price comparison, and convenience of delivery, thus shopping trips are likely to change. Kinniho.com is also among many other eCommerce platforms in Nepal.
About Kinniho.com
It is a one-stop-shop for all of your requirements, with a focus on computers, mobile phones, clothing, accessories, electronics, home appliances, and lifestyle products. New Muktinath Traders and Suppliers (NMTS) is the company behind the kinniho.com platform.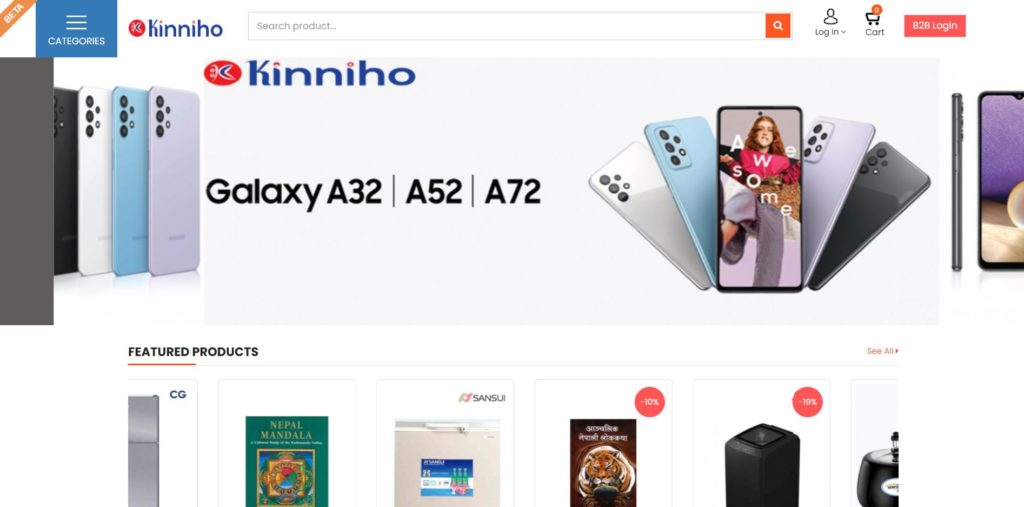 The site is currently running on the BETA version. During delivery, the customer must examine and verify the bill amount and product information. They need to cross-check if all of the items are complete as stated in the bill. As their website states, "After the delivery person has collected payment and departed the area, any complaints about missing items will be dismissed." Any complaints about missing products or pricing differences should be addressed by the client before delivery and before payment.
According to the company, the delivery may take one day or more and can take up to 30 days from the time the order is placed.
Return Policy of Kinniho.com
The business will give free returns and replacements if the item is faulty, does not match with the description on the webpage, is missing accessories, is the wrong size, or was delivered incorrectly. Any return or exchange request received after 24 hours, or within two business days, will not be accepted. However, if you are unsatisfied with the goods you get, you will be charged a reprocessing cost equal to the shipping price on the product amount (if you want refund). Additional shipping charges will apply for replacements.
Payment Methods

eSewa
Khalti
Connect IPS
Prabhu Pay
IME Pay
VISA Debit/Credit Card
Cash On Delivery
Direct Bank Transfer
Kinniho.com is planning to launch its updated version in the Nepali market very soon. We wish the team all the best for their endeavors!