 On the occasion of Bada Dashain 2078, Kheti Ventures has come up with 'Dashain Dhamaka'. As 'Maha Dakshina' from the campaign, consumers can enjoy special discounts on purchases from 'Kheti Foods' and 'Kheti Farms'. In addition to the attractive discounts, farmers can make use of free consulting services through their social media and mobile applications during the campaign period. The campaign began on Ashwin's first and will run till the end of the month.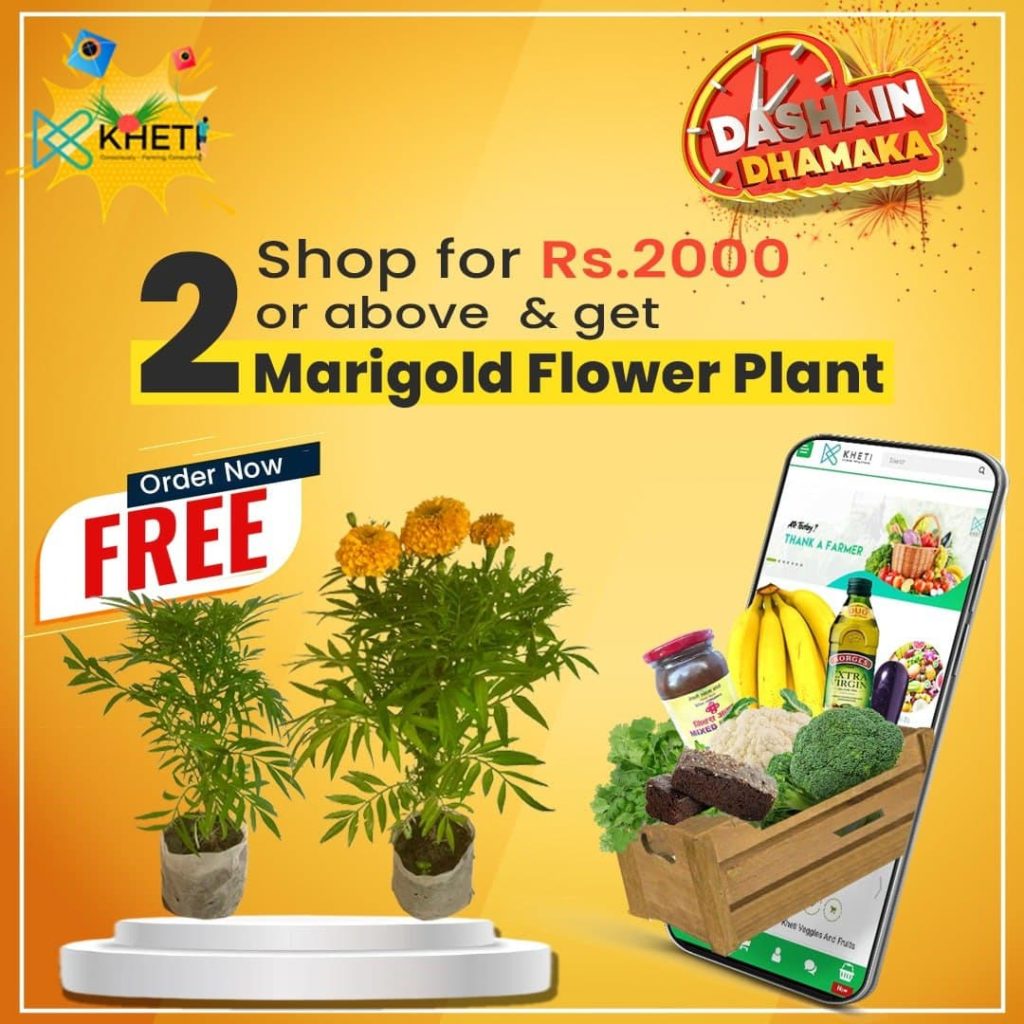 Kheti Ventures was also recently named one of the top ten finalists in the ICT Awards 2021. The firm has been striving to help both farmers and customers. They have stated that they would continue to make similar offers in the coming days.
Offers
Up to 57% OFF
2 Marigold plants free on the purchase of Rs. 2000 worth products
Rs. 100 OFF on the first purchase through App
Free Home Delivery for purchase above Rs 1500
Flat Rs. 1000 on cart value
Flash Sale starting from Rs. 14
Considering the growing price of food supplies over the holiday season, the company has prepared special discount offers. Kheti has created special bundles in addition to the discount on individual goods. Customers purchasing the special bundles will receive additional savings and interesting rewards. Through the promotion, Kheti also offers special discounts on seeds, saplings, and manures, as well as a FLAT Rs 10,000 OFF on Vertical Mini Tiller for Kheti Farm users. Customers can follow their social media profiles and download the app to receive a 5% to 57% discount on food purchases.