Khalti Digital Wallet has started "Smart Chhori" Campaign as a free e-learning platform through young girls and women of Nepal can learn about the basics of online security, digital payments, and personal finance. This campaign is aimed to prepare the female workforce to change Nepal into a Smart and Digital Nepal.
What is Smart Chhori?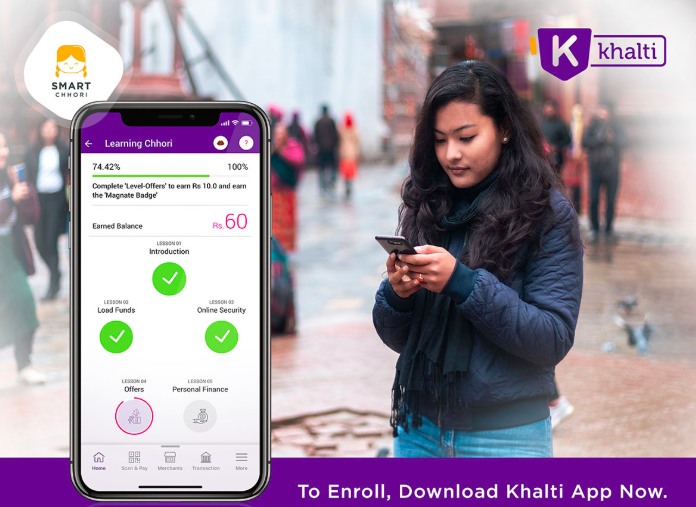 Smart Chhori is an initiative started by Khalti to empower young girls and women of Nepal with Financial and Digital Literacy Skills. This campaign is assisted by Spring Accelerator Program and through this, they aim to empower 10,000 girls and women across the nation.
How to Participate in Smart Chhori Campaign?
Young girls and women with an age group of 15-35 can participate in the campaign. To start they need to download Khalti Digital Wallet App in their smartphone and enroll by clicking on Smart Chhori banner in the home screen. After completion, the participants will get economic rewards along with a certificate.
TechSathi family requests all interested young girls and women to take part in this campaign and become a Smart Chhori and a role model in their community.