 About Campaign
"Khalti ma 100 GB Free Wifi" starting January 11th, 2022 is a campaign launched by Khalti, exclusively for its users. Khalti users will get 100 GB of Free Wifi at Worldlink Free Wifi. To receive 100 GB, you need to check the Popular Services Section/ Data Pack Section. From the date of redemption, the user has access to 100GB of free Wi-Fi for the following 30 days.
Who can Participate
Every Khalti user can participate. (No KYC required)
Applicable for Both POS/ Consumer.
How to Redeem this Offer?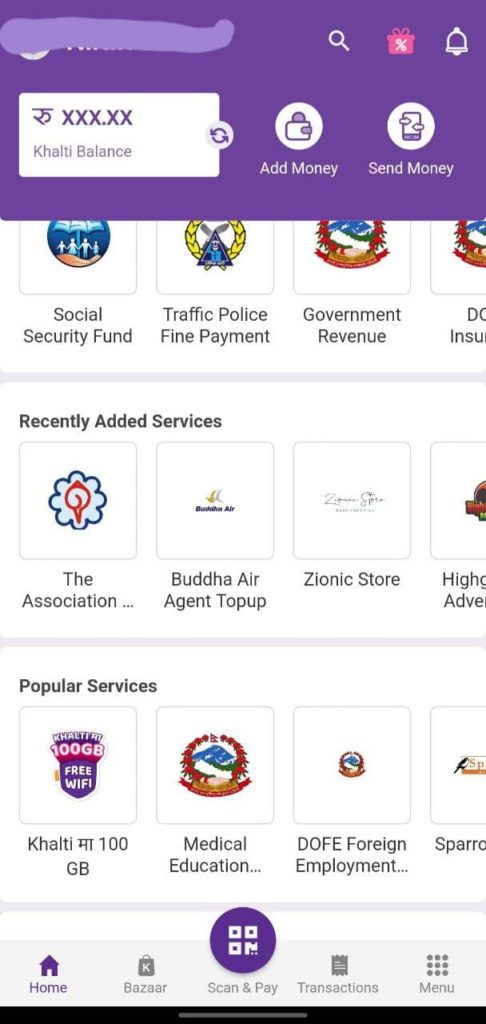 Under the Popular Service/Data Pack Section, Select Khalti ma 100 GB option,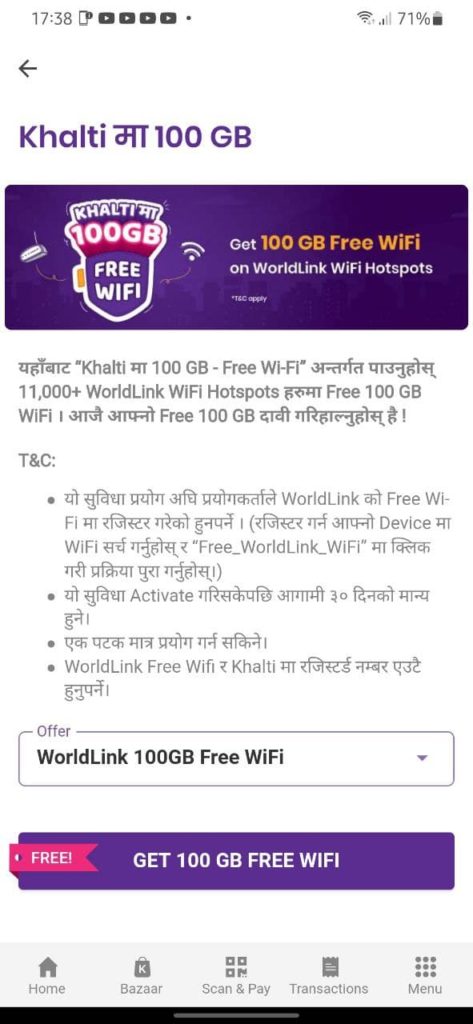 Select WorldLink 100 GB Free WiFi and Click Get 100 GB Free Wifi Button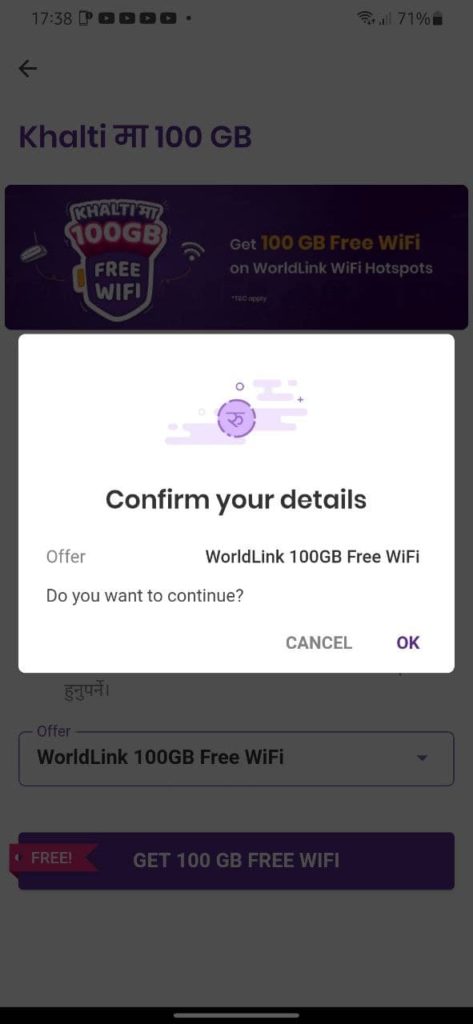 Select Ok and Now you have the access to 100GB free Wi-Fi for next 30 Days.
Terms and Conditions
Before redeeming, users must first register for Worldlink Free Wi-Fi. Connect to "Free Worldlink WiFi" on your device and register if you haven't already,
Registered Khalti ID (i.e. mobile number) & free Worldlink Wifi ID (i.e. mobile number) should be the same,
Only applicable Once (i.e. 1 Time)
Valid for the next 30 days after redemption.
How much free data can we get in Worldlink Free Wi-Fi?
Normal User: 500 MB Per Day (Get extra 200 MB by watching Ads on "Express Wi-Fi App")
Worldlink User: Unlimited
Khalti User: 100 GB for 30 Days (during offer period)
Also Read: Using Free Wi-Fi? Here's What You Need to Know Before Using Public Wi-Fi
About Khalti
Khalti is a Nepali online payment service that was launched in January 2017. In Nepal's fintech market, they have established themselves as a young, popular, and innovative brand. Users can use it to pay for a variety of services, including basic energy bills, hotel reservations, movie and domestic airline tickets, events, and more. Sparrow Pay Pvt. Ltd. operates and owns it. It also offers its consumers numerous rebates and discounts in order to assist them to save time and money. Along with this, they also conduct various offers/campaigns for their users. Their mission is to make people's lives easier by delivering financial inclusion to everyone in Nepal and transforming the payment sector from offline to online using best practices.
Note: If you have any queries regarding this Campaign, feel free to comment below.