Kantipur Engineering College (KEC) signs MoU with Center for Cyber Security Research and Innovation (CSRI) for KEC Conference 2019 "2nd International Conference on Engineering and Technology" that is happening on 26 September 2019.
This MoU aims to encourage the collaborative approach of academic and research activities which will help in promoting the conference.  This can be a nice follow to bring together various entrepreneurs, researchers, academicians, practitioners, and scholars.
What is KEC Conference 2019?
With the vision to develop the research routine among Students, University, Researches, Communities of different Engineering disciplines, Kantipur Engineering College is organizing KEC Conference 2019 for the second time. KEC aims that this conference will provide a professional platform to share academic and research achievements.
KEC Conference 2019 will be hosted on September 26, 2019 (Ashoj 9, 2076) on premises of KEC College located at Dhapakhel, Lalitpur.  The registration for the conference will be live from 1st week of September. However, if you are an undergraduate/graduate students or national/international researcher based on Civil Engineering, Computer Engineering/ Computer Science, Electrical Engineering, Mechanical Engineering, Information and Technology and Electronics Engineering stream you can apply for a conference paper.
To apply for Conference Paper: Click Here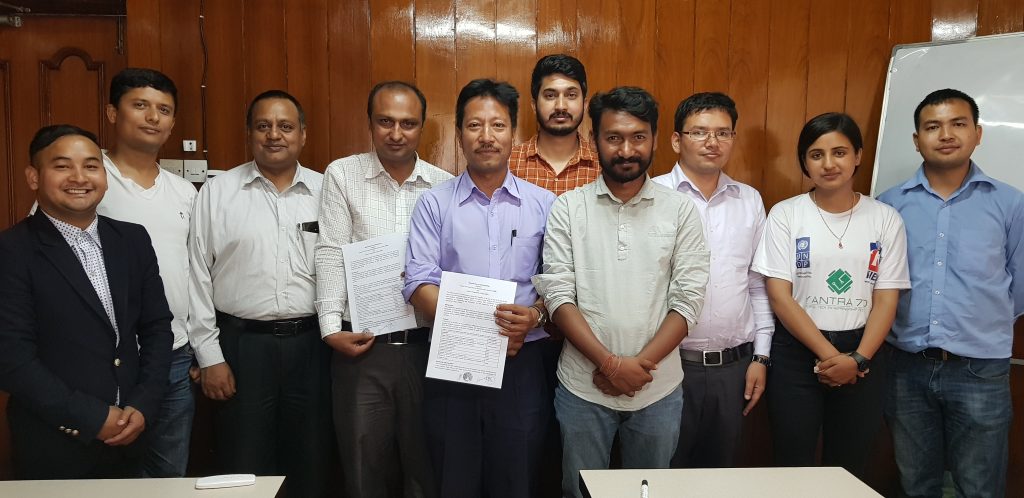 The MoU was made in the presence of officials from Kantipur Engineering College and Cyber Security Research and Innovation (CSRI). Chiranjibi Adhikari, President of CSRI says that "After the completion of the conference they will publish a joint summary. "
More about the MoU : https://csrinepal.org/mou-between-csri-and-kantipur-engineering-college/