Kaspersky solutions have always maintained its reputation as a reliable security service provider. Kaspersky updates its security features constantly, but every summer there's also a major update that adds more features and improvements. Here is the first Look at the major features of the brand new Kaspersky 2020 version products coordinated by Sagar Group in Nepal.
The main products for consumers are Kaspersky Antivirus, Kaspersky Internet Security (for Windows Android and Mac), Kaspersky Internet Security Android, Kaspersky Total Security, and Kaspersky Security Cloud. The 2020 versions of all of these got new features and updates that make them faster more secure to help build a safer world.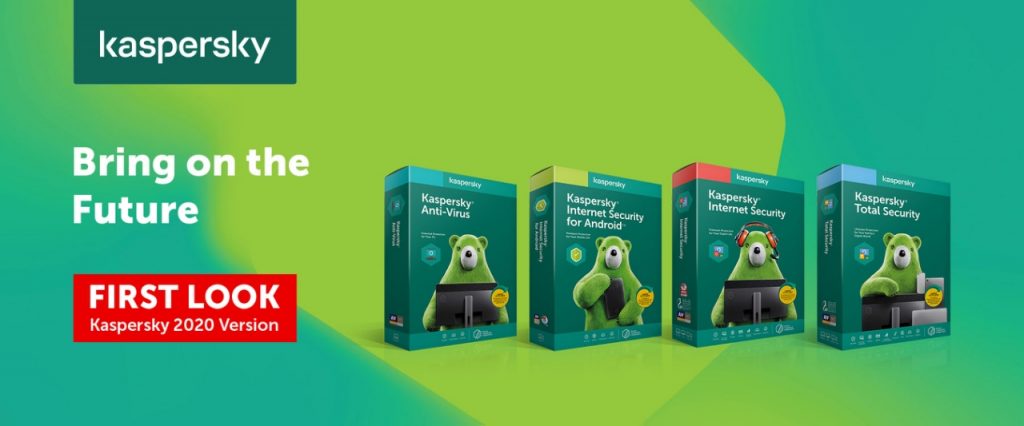 Kaspersky 2020 Version: Major Features
Security: Defends against viruses ransomware (crypto lockers) & other threats
Performance: Protects without slowing you down
Simplicity: Simplifies security easy to set up and use
Privacy: Stops spies hijacking your webcam & hides your browsing activity (on PC & Mac only) plus blocks phishing scams.
Safe Money: Launches an encrypted browser to protect your online payments with bank-grade encryption (on PC& Mac).
PC Mac Mobile: Secures whatever devices you use in any combination
Safe Kids: Includes a bad content blocker, GPS tracker & more to help protect your kids (on PC. Mac and mobile) using advanced parental control
Password Manager: Manages & securely stores all your passwords, images of personal documents and syncs them for easy access from PC Mac & mobile using secure digital vault with a single master password.
Kaspersky 2020: What's New?
Security Enhancement
There are many different types of threats, each requiring a special approach This year Kaspersky has strengthened defenses against network exploits such as the infamous EternalBlue used by the even more infamous WannaCry, or SMBloris which can allow malware to spread automatically throughout the network infecting any PC in its path. Thus, good protection against such threats is a must. In the 2020 versions of Kaspersky security products, protection against RATs of all kinds is enabled by default. This to ensure a user is protected from getting a RAT without their consent. In case the user really needs to use such a tool they can temporarily disable that protection.
The new version has also improved protection against exploiting vulnerabilities in popular programs. As everything becomes more reliant on cloud storage, it is also important to think about cloud protection. With OneDrive more deeply integrated with Windows 10, Kaspersky has started scanning OneDrive storage for malware. Beginning this year, all communications between Kaspersky products and its servers (be it Kaspersky Security Network licensing or update servers) are encrypted. This means any data from the 2020 versions of Kaspersky products when exchanged with the servers, can't be intercepted or modified.
Finally, it has added two-factor authentication to My Kaspersky accounts. So, if someone got hold of the user's password, they wouldn't be able to break into the user account and tamper with security. For Mac users, there is a Dark theme! Kaspersky Internet Security for Mac received a new dark theme and strengthened security. The Safe Money feature has new enhancements and users are now automatically prompted to scan external storage devices for malware once they are connected.
Performance Enhancement
Kaspersky has sped up its solutions processes so that they consume fewer resources but work faster. This year's increase in performance is about 15%, although in some cases – such as installing apps on Mac it can reach
50%, however. Moreover. Kaspersky has redesigned the interface to be lighter and easier to navigate. There's nothing too complicated in installing and setting up a security solution, and now it's become even easier.