 Ingrails Pvt. Ltd. (Veda) has won the National ICT Award 2022 (Private Sector) for its contribution to technology in Nepal by linking the education and tech sectors. The award was presented by the Ministry of Communication and Information Technology on the occasion of the National ICT day on May 2.
The Government celebrates May 2nd as the National Information and Communication Technology Day. As a part of this occasion, the Ministry has awarded Ingrails (Veda) with this award to recognize the product's contribution to the implementation of technology in the country.
The company's flagship product, Veda, has been helping schools and colleges operate digitally since 2016. With a clientele of over 800 schools, Veda provides them with all the necessary tools to digitize their entire workflow. This decreases trivial workload and puts educators at ease
so they can prioritize education over everything.

Ingrails Pvt. Ltd. (Veda) has been offering commendable value to its clients
Process automation, data management, e-learning, results and publication, communication, etc. are among the most sought-after features available in Veda and have been widely used by educational institutions all over the country.
The platform served over 700,000 students and over 40,000 teachers during the coronavirus
pandemic. These numbers keep rising as Veda recently began expanding physically with offices
now outside the Kathmandu valley.
Veda is currently being used by schools in 40 districts of Nepal. CEO and Co-founder Nirdesh Dwa expressed his gratitude to the Ministry for the recognition.
He also said,
"We aim to reach all corners of Nepal to ensure that no child misses out on education because of inaccessibility and disruptions."
The company also expects international growth following its first client onboarding in Brunei
earlier this year. Additionally, Veda is piloting in Bangladesh with markets in India and Indonesia
being the next targets.
Veda by Ingrails Pvt. Ltd. is also the winner of WITSA Merit Award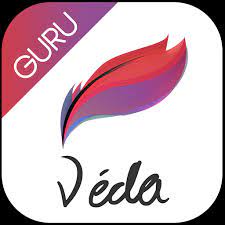 On the 13th of November 2021, Ingrails Pvt. Ltd. won this award for the Veda app. The World Information Technology and Services Alliance (WITSA) chooses the winners from 80 nations, including Australia, South Africa, Canada, Malaysia, and others, to choose the most influential and creative candidates from across the world.
Veda operates as a top-notch school management system that supports schools, pre-schools, and colleges to digitalize their major tasks like:
Communications
Billing
Enabling online learning
Calendar and routine keeping
Attendance system and progress report
Bus route and live GPS tracking
Library system and many more
You can download the Veda app from Google Playstore , App Store and visit them on Website.
Use promocode "TECHSATHI" To Enjoy special offers.
Also read: Where is Puryau On-Demand Delivery? Did it run away with the seller's money?