 IME Pay and Daraz have signed an agreement regarding "Daraz Wallet Day". The deal was signed by IME Pay's Assistant General Manager Pramod Man Singh Basnet and Daraz's Partnership Chief Arun Kuyal. According to the agreement, there will be a Daraz Wallet Day every Sunday. According to the company, users can get a 10% discount redeem voucher when paying through IME Pay and a 10% discount redeem voucher(up to Rs. 350 and Rs. 500) on IME Pay app or IME Pay Visa card will be provided on the home page of the Daraz.
"IME Pay along with Daraz has already offered various discount related offers and are confident that the agreement would encourage old users as well as new users to use digital technology." – Pramod Man Singh Basnet, Assistant General Manager, IME Digital Solutions Ltd.
Speaking on the occasion of launching Wallet Day every Sunday, Arun Kuyal, Head of Daraz Payments and Partnership, expressed the belief that making payments to Daraz through the IME Pay app would make it more easier for the customers along with the advantage of cashback.
Also Read: Ncell introduces "Gajjabko Cashback" offer
About IME Pay
IME Digital is one of Nepal's leading Digital wallet service provider. The company obtained permission to provide mobile wallet service through a telecommunication network as per Nepal Rastra Bank's Payment and Sale Regulation 2072 BS. IME Digital is the first payment service provider in the country to receive such permission. Through IME Pay Mobile Wallet, the client will be able to make various payments by himself or through agents.
It has been providing services ranging from simple person-to-person money transfer facility to QR scan and payment at various online and on-site stores, mobile recharge and payment of various household and office bills. This mobile wallet also has the facility of interest and various cashback. IME Digital Solutions Limited aims to contribute to the financial inclusion of Nepal by providing access to financial services to all Nepalese who are deprived of banking facilities and to the general public who have low banking facilities. IME Pay has been able to provide electronic payment services to more than 2 million customers directly through mobile wallet apps and agents.
About Daraz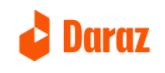 Daraz is a well-known digital marketplace in four South Asian nations, including Nepal. Daraz has always sought to give the greatest purchasing experience for its clients. Customers can purchase anything from home things to garments, apparel, mobile phones, computers, and make-up items with only one app.