 This Saturday Kathmandu- Hult Prize at IOE and NxtGen, a non-profit organization of Pulchowk Campus conducted a webinar titled "Entrepreneurship Talk Series: Level 2-Building a Team".
The session was graced by Pakistani superstar Ali Zafar and highly successful entrepreneur Mr. Satish Gaire. The facilitator for this session was Satish Gaire, a US-based successful entrepreneur who has been featured on platforms like Forbes and CNN.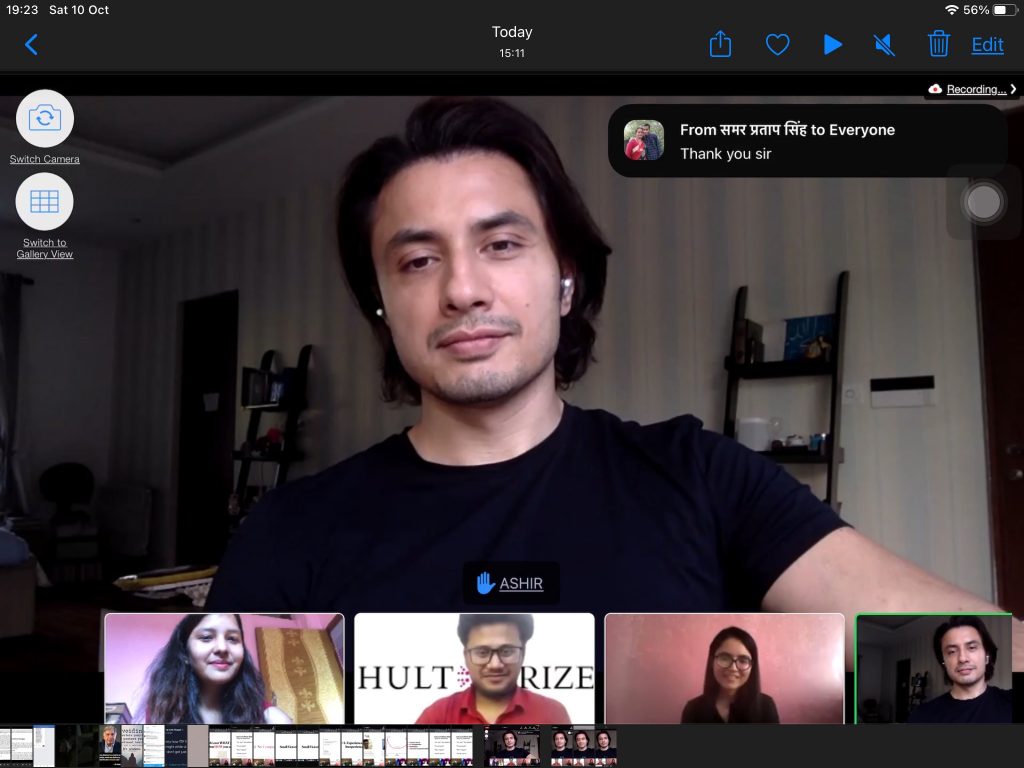 Mr. Gaire talked about his journey and his struggles and also shared his process of building a team. Till the end of the session, he motivated many young minds to embark on the journey of becoming a successful entrepreneur.
Also, Read || ADAPT International Convention 2020: Special Offer for Techsathi Readers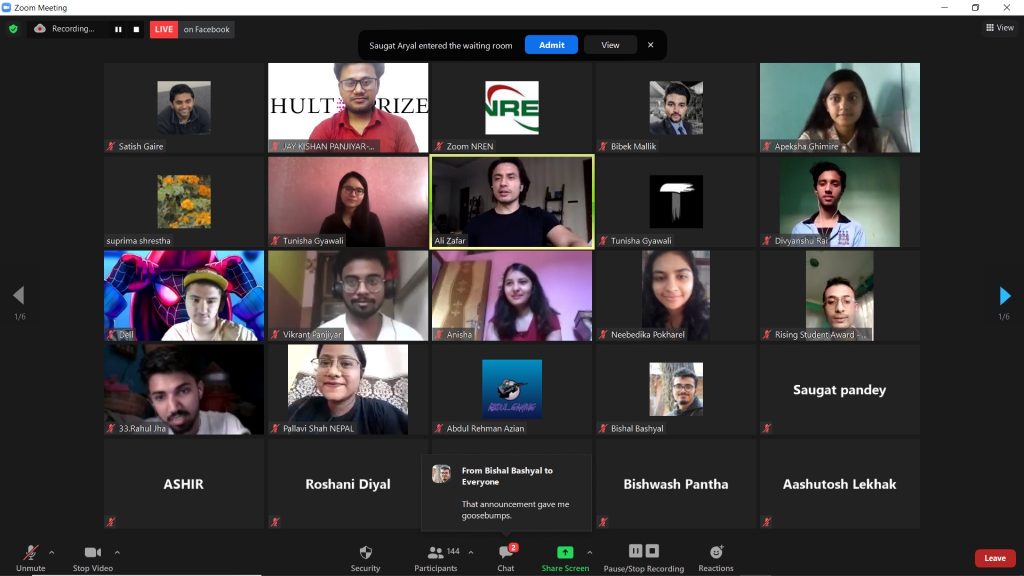 Also, Ali Zafar shared his journey to the participants, gave us a slight peek into his life, and shared about his work, involvements, and source of happiness. He also talked about the way we live as a person. He also said, "Everybody is doing what they are doing to be happy, whatever we are doing eventually, we're doing it to feel good about ourselves and the world that we're living in."
"This event would not have been possible without these humble humans. We are very grateful to them" said the media manager of Hult Prize at IOE and NxtGen, Anisha Adhikari.