 You can now register a hotel in eSewa hotels for people to book them in eSewa. eSewa is one of the leading digital payment applications that provide various services, including top-up and payment for different governmental services. eSewa has previously collaborated with Sasto tickets and OYO rooms to provide you with your desired room whenever you are traveling somewhere inside Nepal. In this article, we will discuss how hotels can register themselves for people to book them online via eSewa hotels.
Steps to register a hotel in eSewa hotels:
eSewa hotels let you register your hotel for people to see and book online which can increase the traffic to your hotels. Here are some of the steps that you need to follow to register a hotel in eSewa hotels.
Step 1: Go to esewahotels.com or click here.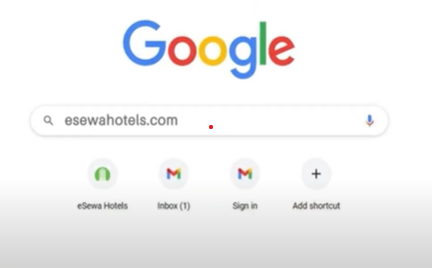 Step 2: Click on the List your property option in the top left corner.

Step 3: Fill in your basic details to Sign Up.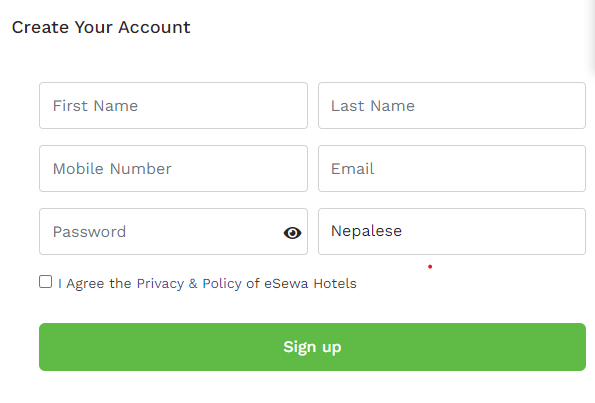 Step 5: You will get mail on your email by eSewa Hotels to Activate Your Account. Click on it.
Step 6: Click on the Hotel option to proceed further.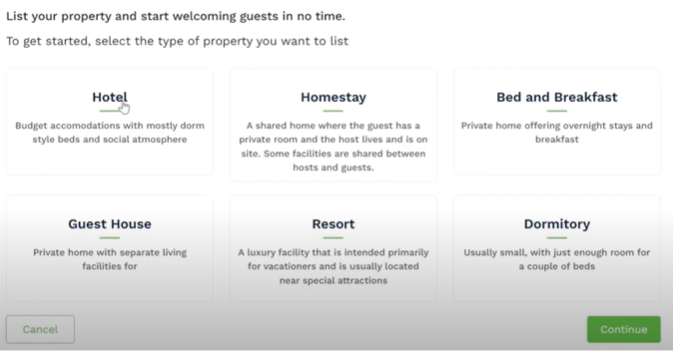 Step 7: Fill in your basic information about your hotels such as hotel name, phone number, and address.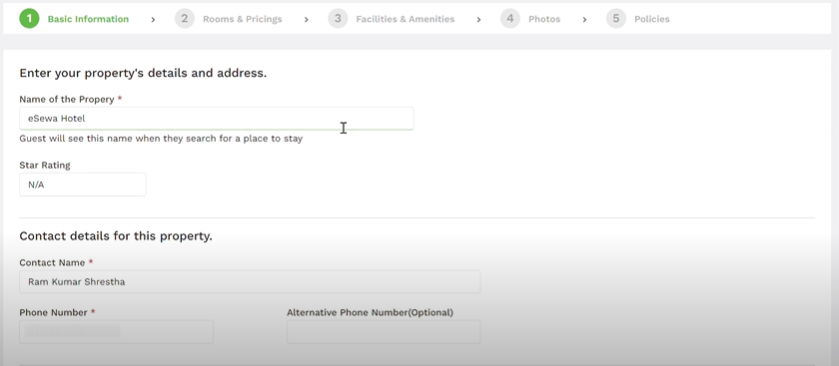 Step 8: Then move on to the Rooms and Pricing section to add information about the room and its price.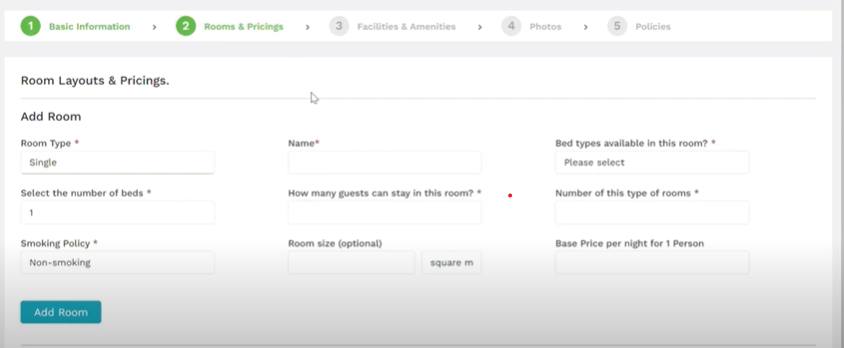 Step 9: Select the services your hotel provides in the facilities and amenities section.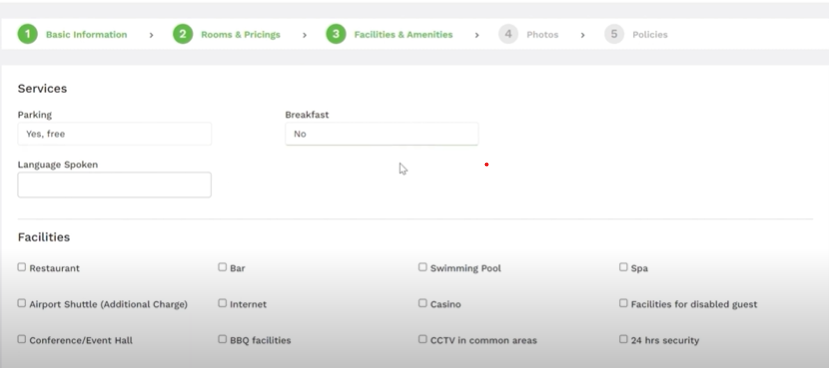 Step 10: Then you can add photos of your hotels as well as can create your policies for your hotel booking and cancelation process in the Photos and Policies Section.
Read about: How to watch Nepal vs Oman and USA matches live?: WCL2
eSewa has always played a crucial part in popularising online payment. Now it has started listing of hotels in eSewa hotels where you can easily get to know about your guest. To know more about how to register a hotel in eSewa hotels you can watch the video by clicking here.