 Are you overwhelmed by your favorite Super Dancer Nepal contestant? Do you want to help him/her by voting but don't know how to vote? Don't worry! We got you. Voting for your favorite contestant is actually a piece of cake, also it is as quick as a flash. You got to follow the simple steps listed below.
To vote for your favorite contestant, first of all, you need to download the OSR connect app. If you don't want to install the app, you have the next option of visiting the website itself.
Go to https://www.osrconnect.com or open the OSR Connect app.
On the home page, under 'Voting' of the website and 'shows' of the app you will see the 'Super Dancer Nepal' and 'Vote now' button under it.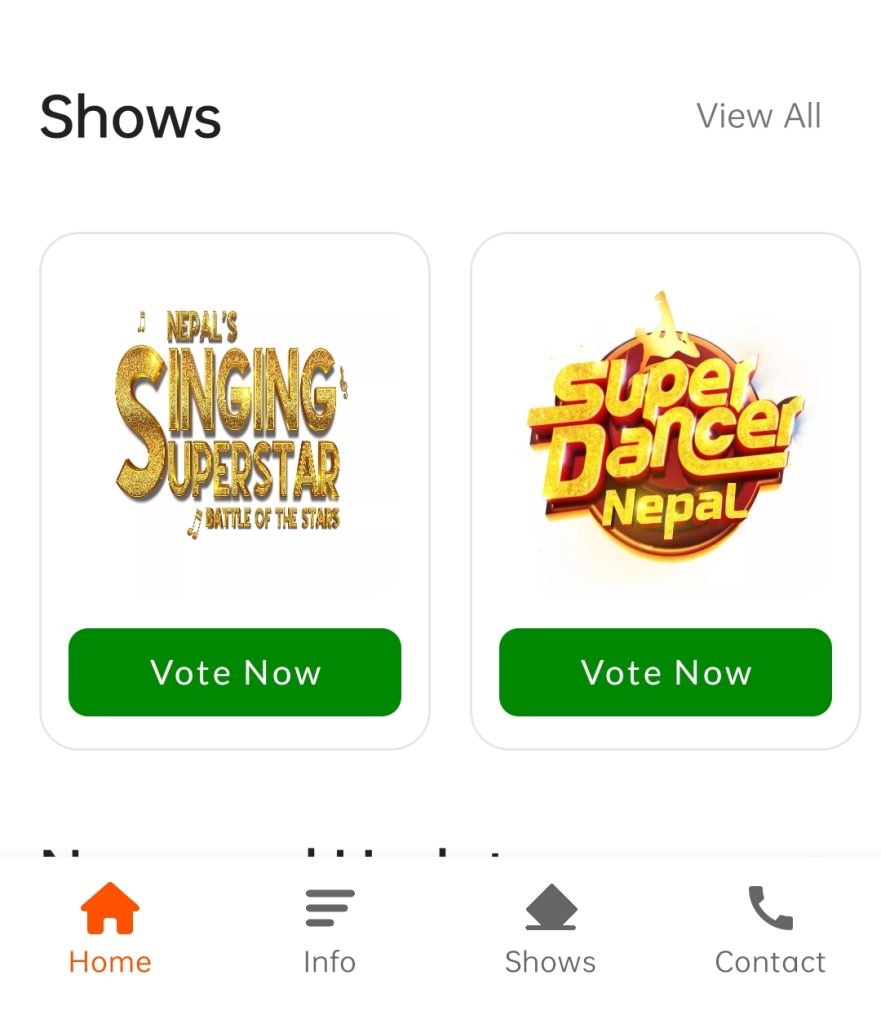 After you 'Vote Now' the names and photos of all the contestants will be shown on your screen.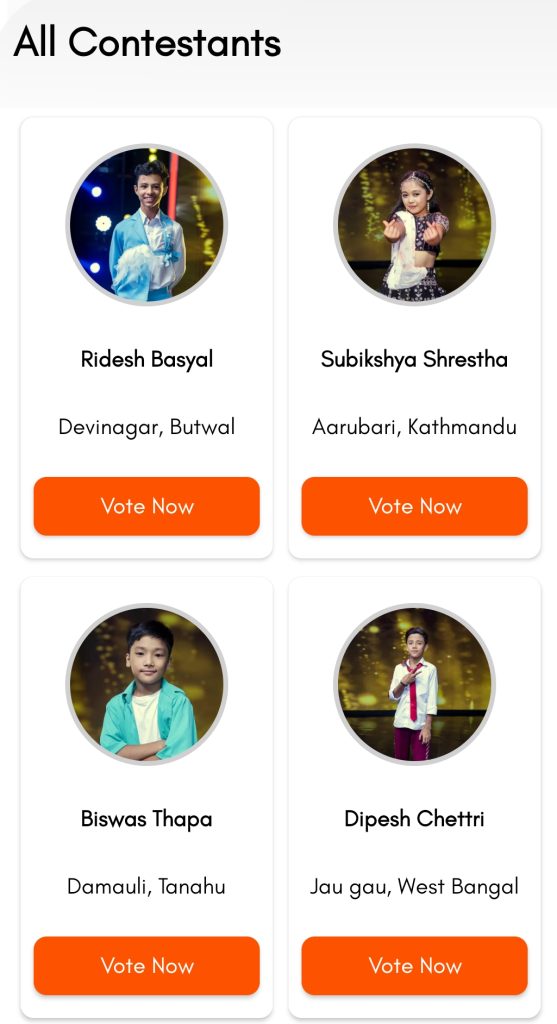 Search for your favorite one, tap on his/her photo, and again on 'vote now.
Now, you have to select the package as per your wish. You will find packages ranging from Rs. 12 to Rs. 6,000. One vote costs Rs. 6; so, the lowest number of vote that you can cast is 2 and the highest number is 1000.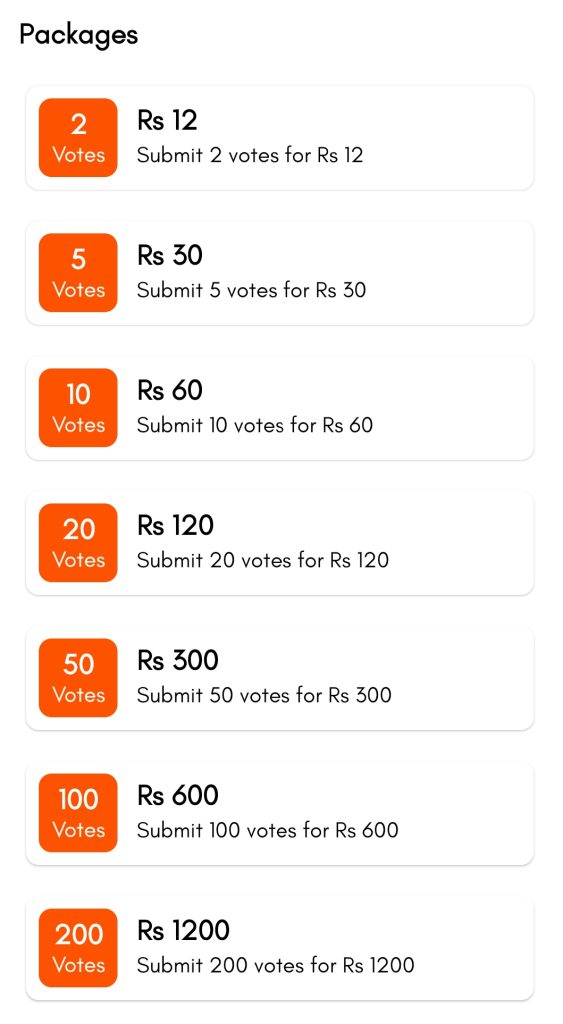 Tap on the package of your choice and then on the e-wallet that you choose to pay from. Actually, you can pay either via eSewa or via Khalti.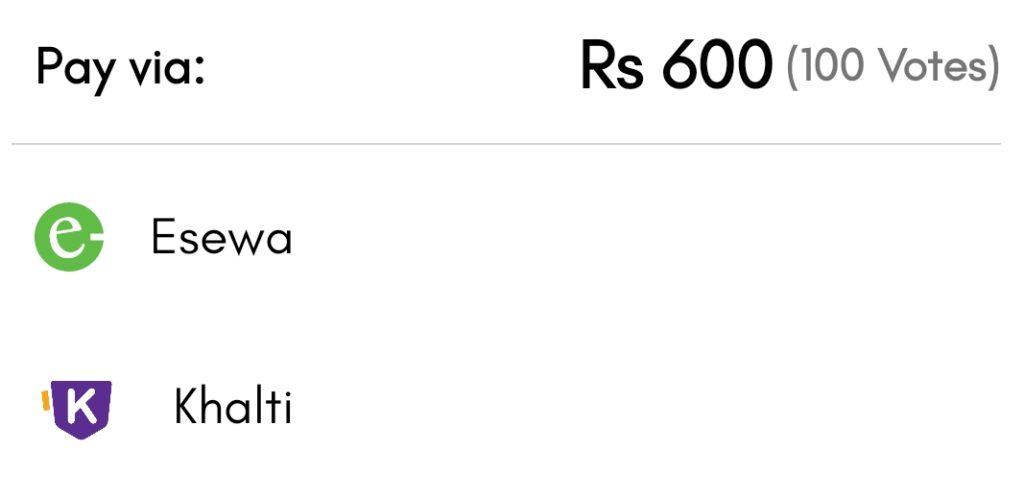 Enter your mobile number registered in the wallet and your transaction pin to proceed the payment.
By voting for your favorite contestant you can provide a helping hand for them to stay in the safe zone, provide a shield from elimination, gradually reach the Grand finale, and ultimately become the winner of Super Dancer Nepal. Even the 2 votes you cast can help them a lot. So, cast votes with open hearts.
About Super Dancer Nepal
Super Dancer Nepal is a reality show organized particularly for Dancers from across the country. Indeed, it is the biggest dance reality show in Nepal. 'Super Dancer Nepal' is inspired by the fame of the Indian reality show 'Super Dancer' and the platform provided by it. It is aired on Kantipur TV HD twice a week, on Thursday and Friday at 9:00 pm ever since 11th August 2022.
The show is sponsored by Realme, presented by A.D. Release, powered by TVS and DishHome, and hosted by the winner of the dance reality show 'Boogie Woogie', Kabita Nepali, and Nepali actor Wilson Bikram Rai. Likewise, the judging panel consists of 3 judges are popular, iconic Nepali Actor Mr. Bhuwan KC, gorgeous and talented Nepali actress Miss Jassita Gurung, and one of the finest Nepali Choreographers Mr. Suren Rai. For the show, physical auditions were held in different cities of Nepal. Digital auditions were also held.