 Helmets Nepal, Nepal's first online store for helmets and all kinds of safety gears has opened their third showroom at Nagpokhari, Kathmandu on 3rd Baisakh. 
The Nagpokhari showroom opening is running its campaign simultaneously with Helmets Nepal's New Year's Bonanza campaign 2078 that will continue till 7th Baisakh with prizes up to Rs. 10,000 on the purchase of riding gears from Helmets Nepal.
With the theme of the Kathmandu riding experience, the design, and the character of the recent showroom are inspired by the structural elements of the Kathmandu Valley.
One can find that the slate tiles floors match those of Basantapur, the wooden decorations compliment the prominent wooden architecture around the valley along with the red-bricked walls that give Kathmandu valley its remarkable look. For this very reason, the showroom has been aptly named Layeku, meaning Durbar Square in Nepal Bhasa.
This idea of basing each showroom on a particular riding theme started with the Maitighar showroom now named Maitighar Rajmargha's Highway Experience interior. Similarly, the Teku showroom emulates the Off-road Experience, now given the name Mardi.
With this third showroom, the company wants to keep pursuing the route of providing the best customer experience and easy availability of safety gears.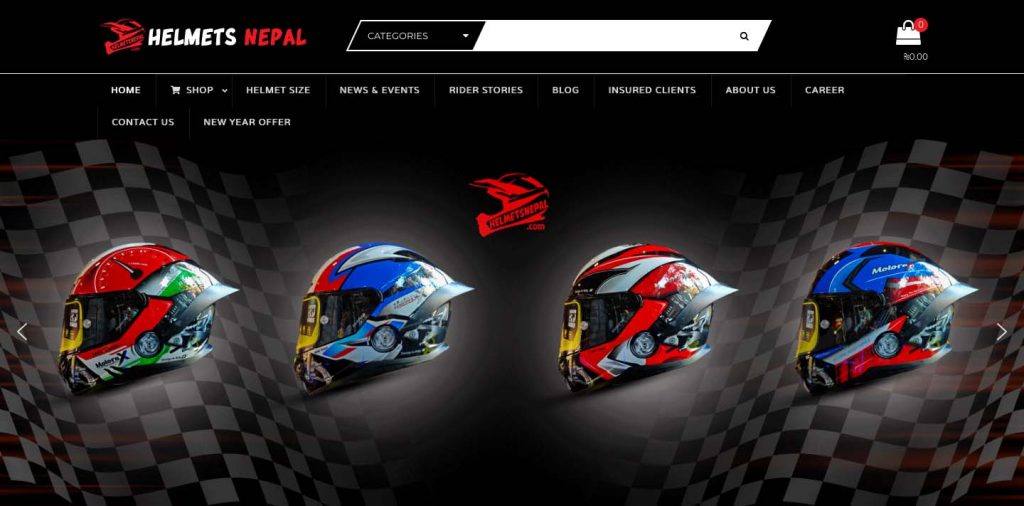 Regarding this recent expansion, the Helmets Nepal team wants to credit the company's sustained growth to the team's shared vision of Thinking ahead, Building solidarity, and Ensuring road safety. The team also wants to press that it would have never been possible without their customers, a critical external constituent that now has become a Helmets Nepal community in itself. Customers aren't just buying the products, but also the HsN experience which has helped carry the name and values of Helmets Nepal forward.
Helmets Nepal is a one-stop solution for all your riding needs with safety gears ranging from varieties of helmets, safety apparel lubricants and, riding techs.