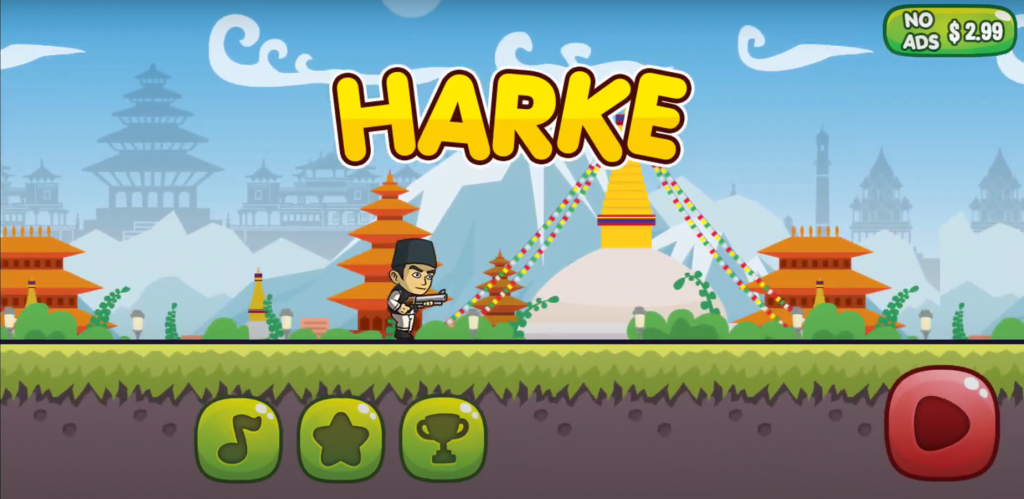 Harke is a made in Nepal game available on Google Play Store published by Hawa Games. As claimed on various online sources, this game is designed by a 14 years old Nepali kid.
Game Preview
About the Game
You may find it difficult to play this game initially but as you gain experience you would not want to leave the game. The most interesting thing about this game is that you have to collect Momos to gain points. The challenge in this game is to stay alive for a longer duration and score as much as you can. As this is not a multiplayer game, you have to play it solo.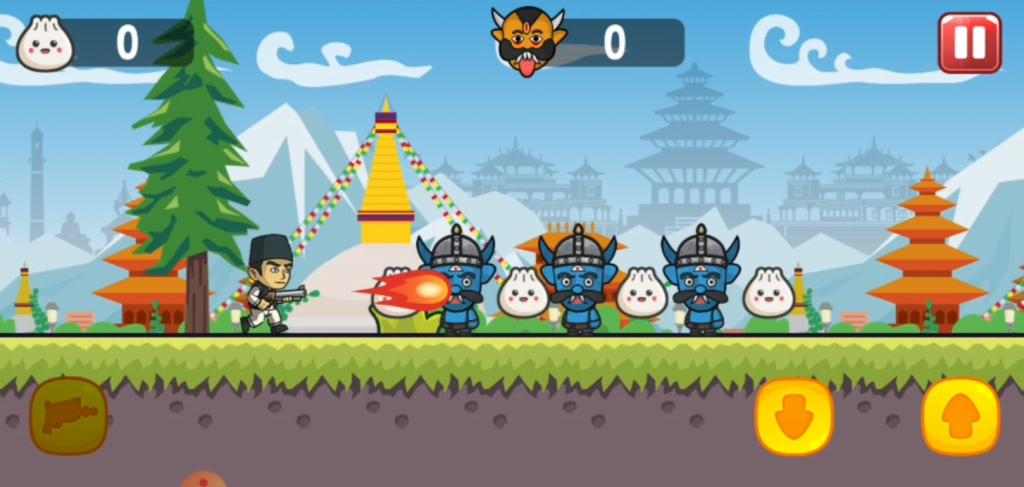 You can not stop the character of the game from moving, as it keeps on moving forward automatically. Players will only have 3 control buttons. One button to shoot the obstacle another to jump and the last one is to slide. There are two versions of this game, one is with advertisements and another is without advertisement. If you want to remove Ads from the game, you need to pay $2.99 as of preparing this article. To give the feel of playing a Nepali game, this game has included stupas and temples in its background. The publisher of this game has previously published two more games called Gadi and Neta. Harke seems to be another version of Gadi with different missions.
Also read: Bramo: A Tale Untold – Project of Nepali Developers
Opinion
I liked the way how the developer has worked on small details such as closing the eye of the obstacle when shot by the player. It would not be wrong to say that it is one of the most attractive and addictive mobile games made in Nepal. Talking about the demerits of this game, you might not be aware of the time as this game is very addictive. So, play at your own risk. Jokes apart, this game could help you to pass your time while you are on a public bus stuck in traffic. To sum up, Harke is a fun game to play. You will not regret playing this game, so go and give it a try.