Initially, Hamro Patro was only available for iOS devices and was published on iOS App Store in 2009 A.D. But was made available for android devices in 2012 A.D. Mr. Uprety developed the first version of Hamro Patro within 2 months of starting the project. On iPhone, iPad, and Mac, a widget elevates essential material from your app and displays it where users can view it at a glance without having to open the app. As Apple has started focusing on widgets, Hamro Patro has also been working on widgets for iOS devices.
iOS Widgets
Widgets were a significant element of the last iOS release. When it comes to iOS 15, Apple hasn't forgotten about them as well. You can use widgets on your Home Screen with iOS 14 and above to keep your favourite information close at hand. From the Home Screen or Lock Screen, you can swipe right to access widgets in Today View. You can also customize your widgets with iOS 14 and above. According to Apple, This means that the Weather widget might be customized for your present location as well as a different one. You are will also be able to utilize Smart Stacks, or you can design your own widget stacks, depending on your preference. A Smart Stack dynamically rotates widgets throughout the day to provide the most relevant information.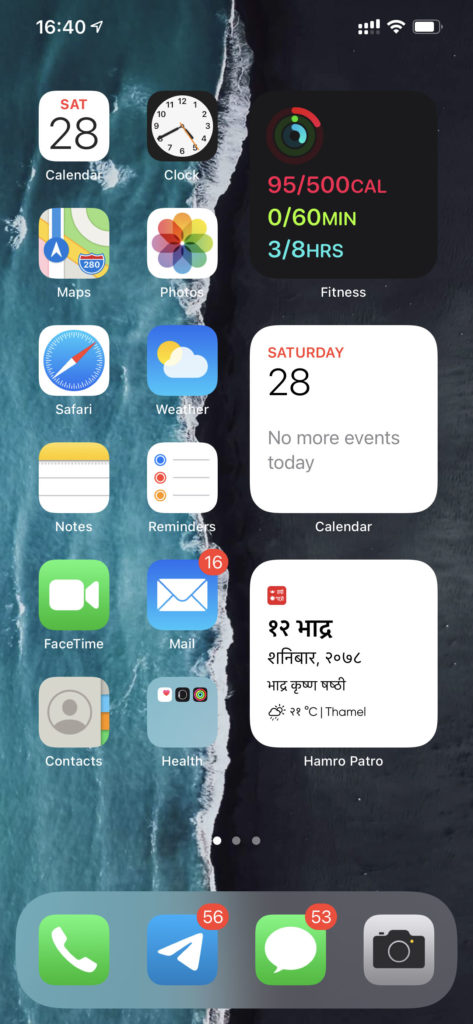 More About Hamro Patro
Over the past decade, Hamro Patro has established itself as a popular Nepali App. It began as the first app to incorporate a Nepali calendar. Many of us now rely on Hamro Patro as our primary source of information. The Founder and CEO Mr. Shankar Raj Uprety developed Hamro Patro in 2008 A.D. To satisfy his personal interest and needs, Mr. Uprety started developing Hamro Patro as a small side project. But now, Hamro Patro has become a part of many Nepali peoples both inside Nepal and abroad.
Also Read: HD Radio feature – Latest addition of Hamro Patro