Users will be able to link to a portion of a website that they've highlighted with a new feature in Chrome 90. Last year, Google released Link to Text Fragment as a browser extension, and now the functionality has been integrated into Chrome itself.
This new service is still being rolled out to users. According to this blog post by the Google product manager, the feature works just like the Link to Text Fragment browser extension. Go to a web page and highlight the text you want to connect to, then right-click and pick "copy link to highlight." You will be given a URL that ends in a pound sign (#), which you can share with others. They'll be taken to the highlighted section rather than the start of the page when they click the link.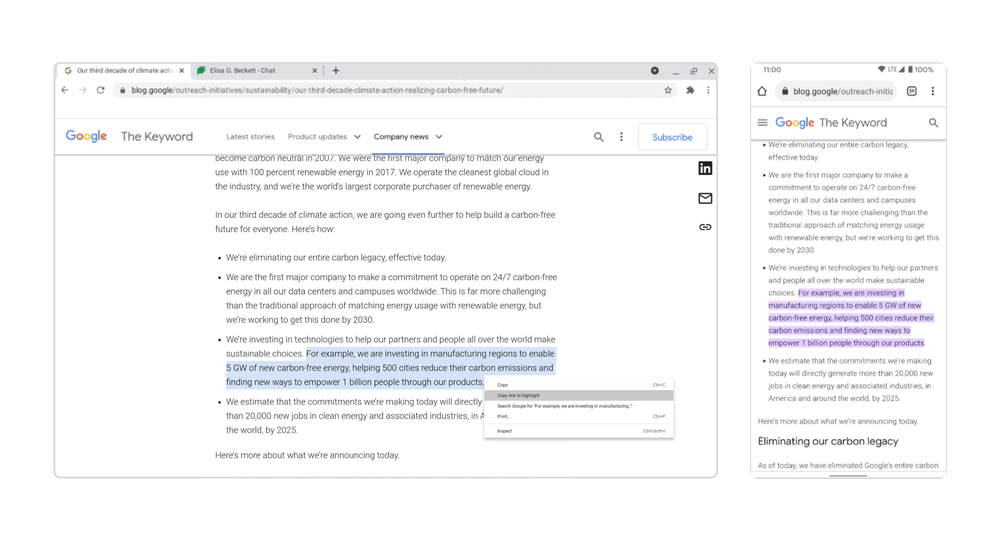 Here's an example of such a link created using the browser extension; go to highlighted text. (Note: This only works in chromium based browsers)
This feature is already being rolled out in desktop and android devices. It will start rolling out in iOS devices soon.