 Global IME Bank Limited has entered its 16th year from January 2, 2021. On the occasion, the bank has honored 49 employees who have been serving the bank continuously for 15 years. In a special program organized at Everest Hotel in Kathmandu on Sunday, Governor of Nepal Rastra Bank Maha Prasad Adhikari honored Chairman of the Bank Chandra Prasad Dhakal for crossing the 15-year milestone. In addition, Chairman Dhakal honored the employees who have been serving the bank continuously for 15 years.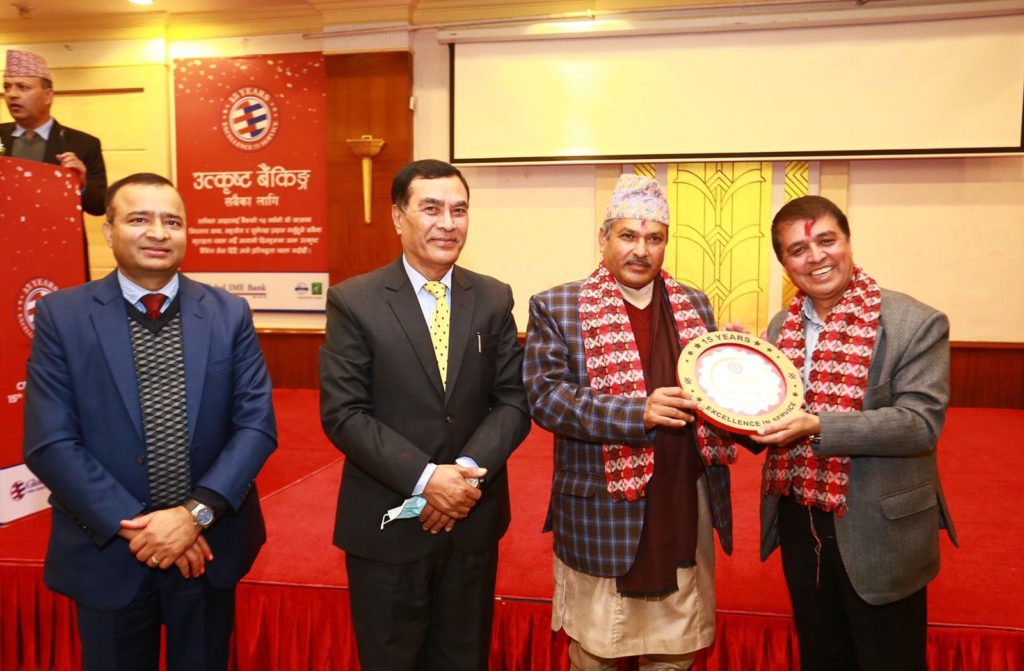 At present, the bank has a share capital of Rs 33.75 Arba, deposit collection of Rs 274 Arba and loan investment of Rs 269 Arba. Similarly, the Bank has been providing excellent banking services through its 287 branches, 263 branchless banking services, 252 ATMs, 48 ​​extension counters and three foreign liaison offices in 76 districts. The bank has more than 3,200 employees and more than 27 lakhs customers. On the occasion of the 15th anniversary, the bank organized various weekly programs in all the seven states of the country.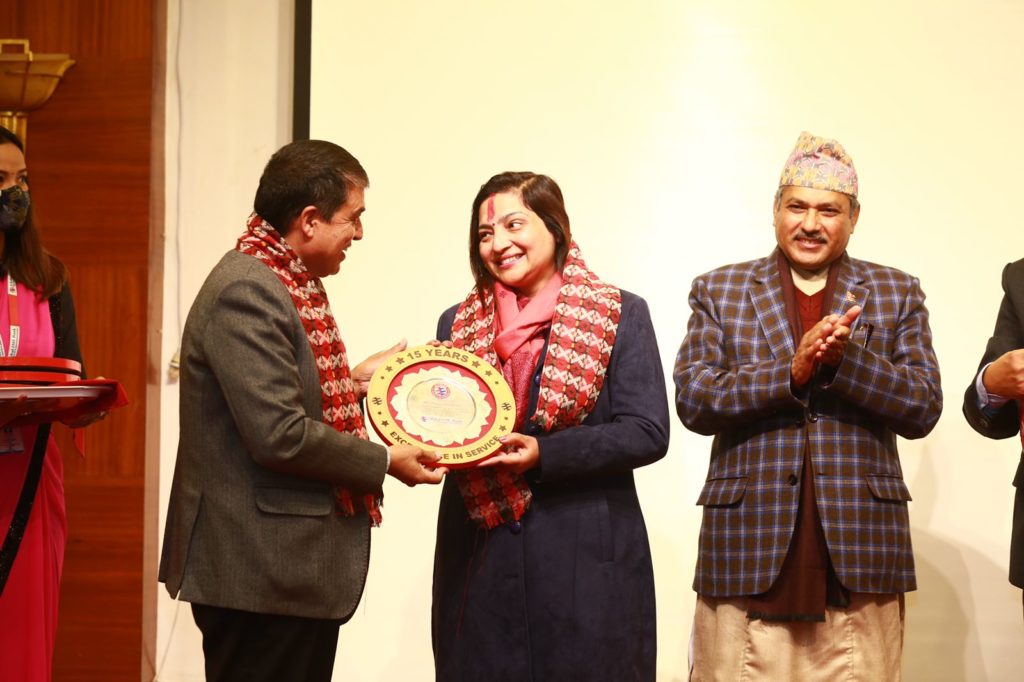 Merger History of Global IME Bank
Global Bank was established in 2007 as an "A" class commercial bank in Nepal. Global IME Bank became an integrated entity after merging with IME Financial Institution and Lord Buddha Finance in 2012. Since its inception, the bank has merged with approximately 18 banking and financial institution including development banks and finance companies. Recently, in 2019, Global IME Bank also merged with Janata Bank. GIBL also won the "The Bank of the Year Award" in 2014 which is a prestigious award.
Also Read: The Best of FinTech, Progress of Digital Economy in Nepal | 2021